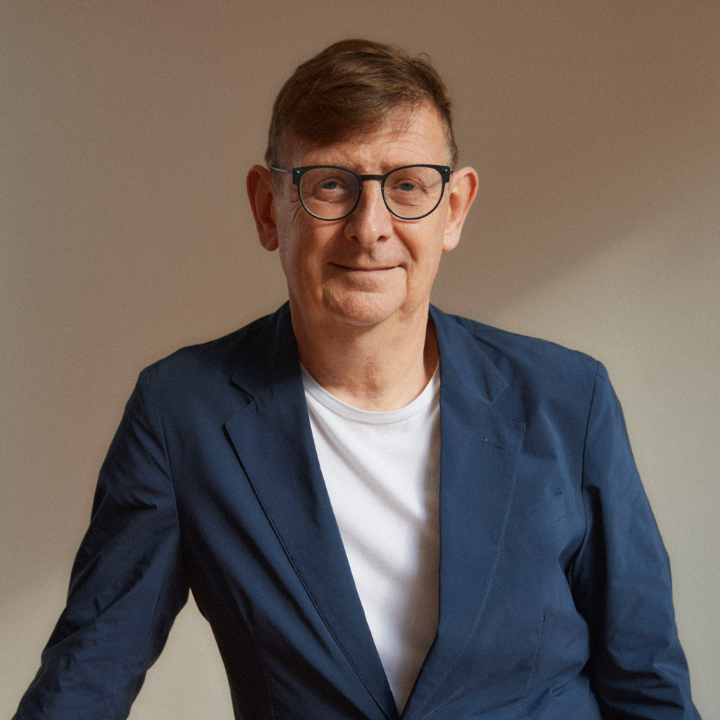 Chairman

tangerine
Martin has been inspiring groundbreaking innovation and design at tangerine since founding the company in 1989. Under his stewardship the company has grown into an international design consultancy with offices in the UK, South Korea and Brazil; from which, tangerine exports design services globally including to: Apple, British Airways, Cathay Pacific, CRRC, Huawei, Nikon, Toto, VW, Virgin Australia and Spacetalk.
tangerine design across mobility, retail and hospitality and consumer product sectors. They design every touchpoint a customer can have with a brand and, in many cases, the brand itself. Their reach extends from foresight within trend and creative direction, to design-led strategy and rethinking companies' business models.
Martin combines his stewardship of tangerine with a world-wide programme of talks and affiliations. He has served two terms as a Board Member of the World Design Organization (formerly the International Council of Societies of Industrial Design) and as a trustee of the UK Design Council. He is a fellow of the Royal Society of Arts and the Chartered Society of Designers and represented design on IE:UK, the Infrastructure Exports board of the UK Government's Department for International Trade. Martin currently serves as a juror in transportation for the Red Dot Awards in Germany and Singapore, and the Golden Pin Awards in Taiwan.