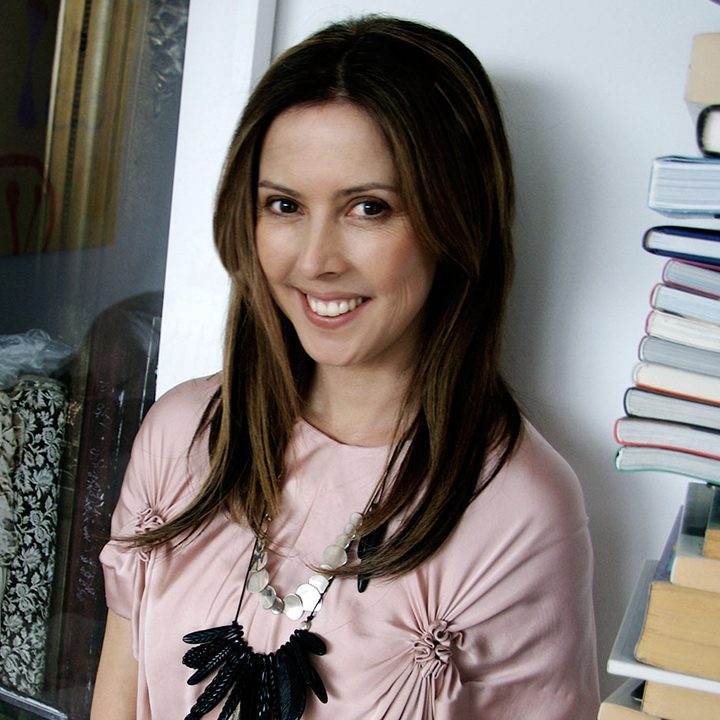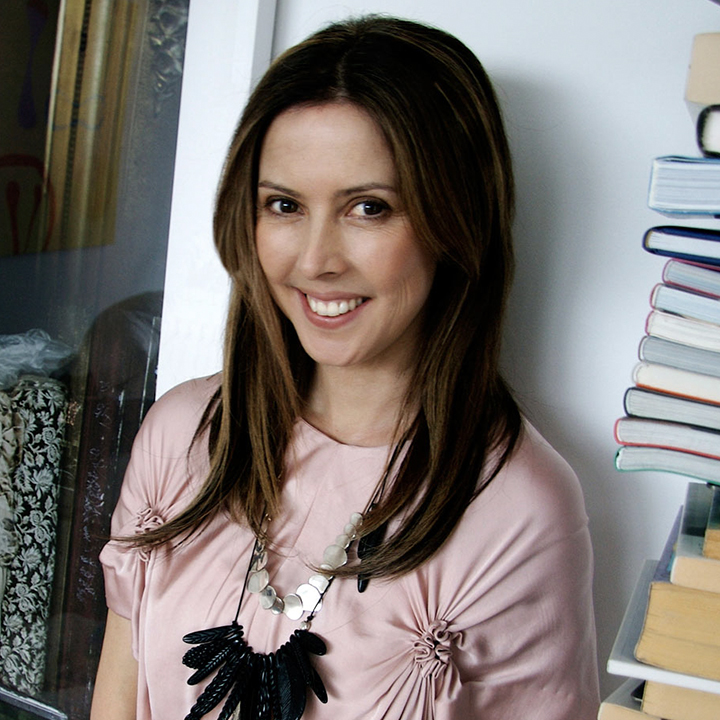 Creative Director
Dinosaur Designs
Louise Olsen is an artist whose complementary practices in painting and sculpture inform her design work as Creative Director of Dinosaur Designs, one of Australia's leading design brands.
She also runs her own eponymous label of precious metal jewellery and sculptures. Her designs have been exhibited in pre-eminent galleries around the world, from the Victoria & Albert Museum in London to the Gallery of Modern Art in Brisbane.
In 2016, Louise and Stephen Ormandy published 'The Art of Dinosaur Designs', a book that coincided with a travelling exhibition of works that has shown at The Karen Woodbury Gallery, Melbourne, Bega Regional Gallery, Hazlehurst Art Gallery and Newcastle Art Gallery. Some of Louise's pieces are also in the permanent collection of the Art Gallery of Western Australia.
Louise and Stephen were commissioned to create an installation for Brisbane's GoMA (Gallery of Modern Art), which resulted in the work, 'Series 8'.
She has created a vast array of Dinosaur Designs collections which are sold globally in stores such as Bergdorff Goodman, Holt Renfrew, Lane Crawford, Selfridges and Net-A-Porter.
In 2017 she and her partner Stephen Ormandy won the Best Accessories Designs award for Dinosaur Designs at the Australian Fashion Laureate Awards.
She met her business and life partner Stephen Ormandy while studying at art school in Sydney. A graduate of The City Art Institute (now known as UNSW Art and Design), Louise has been sculpting, designing and creating for over thirty years, her work referencing the natural world.
Louise plays an active part in the community by supporting organisations and people who make the world a beautiful place through art, helping those less fortunate or protecting endangered natural habitats, such as the ACF's Rainforest protection programme, the WWF's Gouldian Finch campaign and Get-Up's campaign to protect the Great Barrier Reef.
She is also a proud supporter of Human Rights Watch and an ambassador for projectABLE, a careers initiative aimed at recruiting younger skilled workers into the disability sector.
Louise has been a judge of the Veuve Clicquot New Generation Award, a global initiative supporting women's empowerment, since 2014.