EMRHAN TJAPANANGKA SULTAN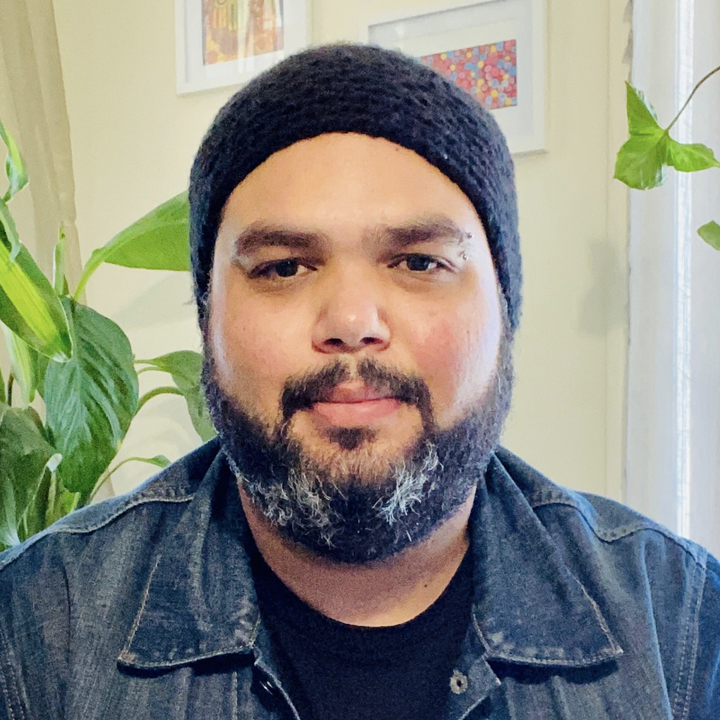 CULTURAL CONSULTANT AND ARTIST
MUKULRI CREATIVE
I was born and raised in Mparntwe with strong connections to the Western Arrarnta and Luritja Nations of the Western Desert through my mum, as well as the Kokatha Nation in South Australia through my dad.
Through my business, Mukulri Creative, I have worked with businesses to develop cultural understanding through documents like a statement of commitment and cultural strengthening plans.
My experience is providing my knowledge from a grassroots representation to set the foundation of what cultural understanding means within a non-Aboriginal business.
My paintings are what connects me, my country and culture through traditional stories passed down from my mum and grandmother, both wonderful artists, who I got to watch paint as a young child. They are the source of my inspiration.
As an artist, painting my stories that connect me to my country throughout the Western Desert region.
Creatively, and personally, I am inspired by my family that comes before me who have taught me the special talent of sharing our culture.