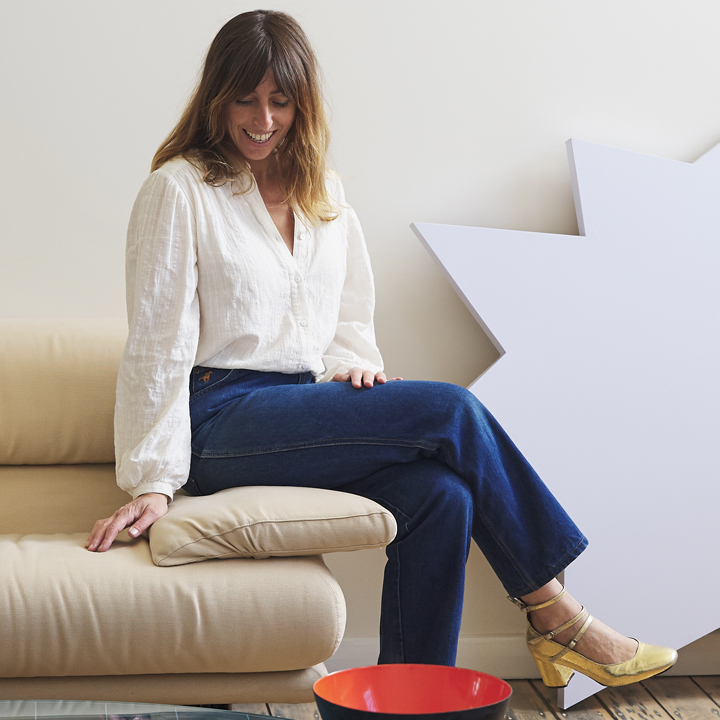 DIRECTOR
DANIELLE BRUSTMAN DESIGN STUDIO
Danielle Brustman is a designer working with a rich syntax of colour and form to conceive narrative-driven interiors and furniture that challenge our perception of private and public space.
Prior to establishing her interior design studio in 2012, Brustman worked as a theatre designer collaborating with some of Australia's most celebrated companies.
Her installations and design work have been presented at Melbourne International Arts Festival (2012), Dark Mofo Festival, Hobart (2015): National Gallery of Victoria, Melbourne (2018): Salon DelMobile , Milan (2019) and Melbourne Design Week (2020).
Her installation Inner – Terior was also a finalist in the Rigg Design Prize (2018) at NGV Australia.
Danielle is the inaugural recipient of the Bank of Melbourne studio residency at Collingwood Yards. Her installation Coloured In and Chromatic Fantastic cabinets and wall light are currently on display in the NGV Triennial (2020).