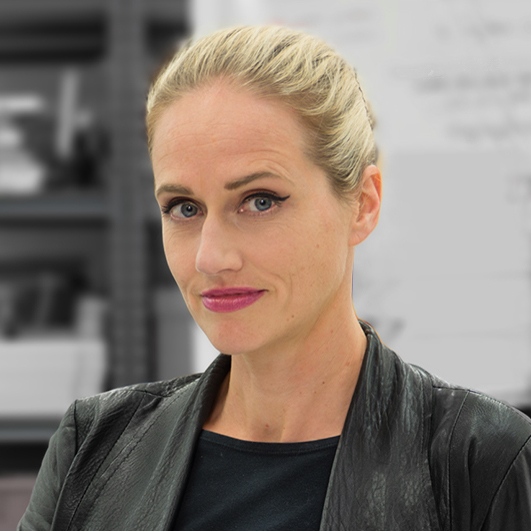 DESIGN DIRECTOR
SPROCKET PTY LTD
Cheryl Fraser is an Industrial Designer with over twenty years experience in end-to-end product design development with the Melbourne based studio Sprocket Pty Ltd.
With a broad knowledge of programs, materials and manufacturing processes, Cheryl specialises in developing smart technology products and has been instrumental in creating Sprocket's signature style, which is often recognised and awarded.
Cheryl's clever solutions to challenging design problems can be seen in many large scale local projects, including Etihad Stadium's fleet of Medallion Club Smart Seats and the ever popular X Range of iPad Enclosures.
Forever fascinated by how things work and the relationship between people and objects, Cheryl believes that all designers have the power to make thoughtful and responsible design decisions that can make a real difference.