Zen HQ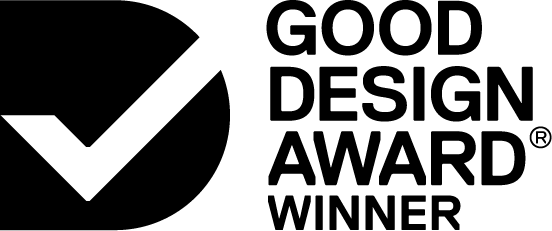 Designed By:
Planet Innovation Pty Ltd
Commissioned By:
Zen Ecosystems Inc.
Designed In:
Australia
Zen HQ is a cloud platform for managing heating, lighting and energy consumption for enterprises with multiple premises across the country.
Developed in conjunction with real users, the intuitive interface brings together powerful tools for reducing energy costs, all within an easy-to-use system that can deliver immediate energy savings.
CHALLENGE
SOLUTION
IMPACT
MORE
By understanding customer's pain and frustration with existing energy management systems, the Zen HQ design team was able to focus on what mattered most - a simple, easy-to-use system that could be implemented with minimal disruption. Through rapid iteration and MVP prototype testing with lead users, the designers were able to validate key features and refine the user experience. The resulting Zen HQ interface provides simple-to-use tools to instantly manage energy usage and view consumption data across thousands of sites, with flexibility for site managers to get targeted detail on individual device performance and national energy managers to perform regional benchmarking across the country.

The Zen thermostat set the benchmark for residential heating and cooling controls with a simple, elegant design that complemented any home. Applying the same consumer-led approach, Zen recognized that enterprises had a similar requirement for a thermostat that was unobtrusive in a retail or commercial environment. Existing commercial solutions have traditionally been technology-led and overly complex. The Zen thermostat's minimalist physical design blends into any space, with controls visible only when needed. Echoing this elegant design, the Zen HQ interface doesn't overwhelm the user. The clean, flat menu structure allows users to quickly access a range of tools for controlling and monitoring energy usage

Creating HVAC schedules provides the greatest opportunity for energy savings across an enterprise, by not having to rely on employees remembering to turn off the heating, cooling or lighting when they leave for the day. Whilst other energy management systems provide scheduling features, feedback from users revealed these tools were often overly complex to use, with inconsistent procedures to set schedules at a national, regional or site level. Zen HQ allows managers to quickly set daily and weekly schedules in a few steps. Whether you are controlling one site or hundreds of thermostats across the country, the process to set schedules is the same, with clear visual overview of on/off times through the week.

The Zen team's research revealed you don't need complex algorithms to maximize energy savings. Simply having clear visibility that a site's heating and cooling is On or Off can have the greatest impact. With real-time access to thermostats across the country, Zen HQ displays status in a concise, easy-to-read visual format. The Energy Monitoring tool clearly presents energy use in a dynamic visual graph. Anomalies can quickly be identified allowing setpoints and schedules to be optimized. Businesses using this data can rapidly realize savings. On a recent install across a chain of 360 retail sites in the US, a 24% reduction in energy costs has been achieved, far exceeding the cost to install the system.

Demand Response programs are a significant opportunity for enterprises to save energy costs. By remotely shutting off heating and cooling for short periods during times of peak demand, stress on the energy grid can be reduced, with minimal impact on customer's comfort. With utility integrations built-in, Zen HQ customers can easily enroll in these programs. The Zen HQ portal notifies your devices of an active DR event and displays it on your schedule. By increasing visibility and making participation easy, Zen HQ has led to a substantial increase in take-up of these programs. In the first three months following launch, Zen HQ provided 1 megawatt of Demand Response capacity into the California energy market.

Unlike traditional energy management systems that can be highly disruptive to install at customer's premises, Zen HQ utilizes the simple-to-install wireless Zen Thermostat. The ZEN Thermostat has been designed from the ground up to be easy to install, from the magnetic baseplate for HVAC wiring connection, to the user-friendly wireless setup. The solution can be installed in less than a day, minimizing disruption to a client's operations.The design allows most maintenance and battery replacement to be done by the customer, further reducing costs. ZenHQ software and firmware is designed with over-the-air update capability, so that new features and fixes can be seamlessly deployed as the platform evolves.

In commercial and retail spaces, thermostat access needs to be limited to prevent settings being changed, reducing efficiency. In the past, thermostats have been locked away behind unsightly perspex boxes. In contrast, Zen HQ leverages the flexibility of a digital thermostat interface to deliver an elegant, fully customizable software lockout solution. Access levels can be easily set in the Zen HQ interface, allowing for different levels of control. Users can be restricted to only adjusting the temperature set points, whilst a store manager with pin access can override settings locally in the case of extreme weather events. An unobtrusive locking system for securing the thermostat to the wall is also available.