TRED Pro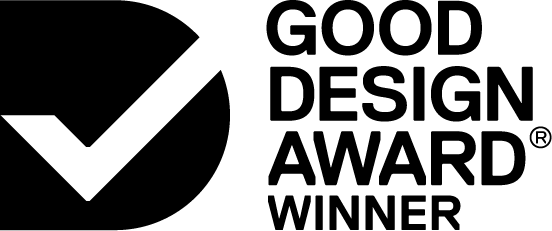 2016

Product
Automotive and Transport


Commissioned By:
Evolve Group
Designed In:
Australia
The TRED Pro is an advanced all-in-one off road vehicle solo recovery device. It has been designed, engineered and made in Australia and is specifically designed to get your four-wheel drive, ATV, digger, truck or any other equipment you need out trouble when traction is lost in mud, sand or snow.
CHALLENGE
SOLUTION
IMPACT
MORE
The TRED 4x4 development team used their database of over 280,000 users as well as retail partners and social media channels to build mass data on vital information such as tyre patterns, mounting preferences, current issues and a wishlist of features. From this data a list of common tyres used was compiled and 3D scanned to build a layered 3D map that highlighted the common voids and sipes (water evacuation channels) between the tyres. A geographical map of these voids was then used to build the patented EXOTRED and SIPE-LOCK teeth design that locks into the voids and sipes. The leading edge of each tooth has also been steeply angled to provide maximum bite in case of a potential wheelspin situation.

A one of a kind test rig was built to benchmark existing recovery ramps. The results showed that even minor wheelspin had detrimental effects to the ramp and adversely affected subsequent recoveries. To combat this a unique material blend that exhibited high resistance to heat, abrasion and UV was developed specifically for the teeth of TRED Pro which outperformed the current benchmark by more than 4 times. For the body a highly durable and flexible material was formulated to complement the highly wear resistant teeth. The end result was teeth designed with a hidden locking skirt that extends into the body to ensure that both a mechanical and chemical bond between the composite construction is achieved.

A quick and safe recovery was highlighted throughout the research as a driving factor in the purchase of recovery ramps. The TRED Pro mounting bracket has been designed to be the easiest, fastest and most secure mounting bracket on the market. The bracket allows the user to mount it in a variety of ways, whether it be with straps, screws or zip ties and can be easily locked with any standard padlock. In conjunction with the TRED Pro it can be mounted vertically with just one central board or for a more secure fit for use on corrugated roads two brackets at either end are recommended.

Overmolding over 50 separate parts within a single 1100mm long body is not an easy feat and one that would typically be given to offshore facilities to produce. The TRED Pro was designed to be made in Australia from day one. Part weights were optimised not only for material costs but also to ensure existing 3 axis robotics could be employed to handle each part as it was overmolded and ejected from the mould. Production costs were continually examined to ensure targets were being met and the project remained feasible. Teeth were designed in specific patterns within a family tool to reduce tooling investment and runner design optimised for post mold sorting.

The existing products on the market have a reputation for poor ergonomics and user interaction. The TRED ProTM team conducted in-field user testing to see how products were used and concluded that weight distribution was a determining factor in how units were handled. The TRED ProTM has been designed to have an even weight distribution to allow for easy transporting and improved shovelling. By removing any back end teeth and reducing the length of the central channel the shovel feature is also able to carry over twice as much as the predecessor.

During the research phase it became apparent that many 4WD accessories are revered as much for their function as they are for their aesthetic. Although the TRED Pro has been designed as a functionally superior product it also needed to aesthetically look the part. High end supercars were used as reference in developing a low, ground hugging stance with prominent haunches at the front and an angled, swept rear. The body of the TRED Pro arcs gradually over its length to reduce its visual mass and to transition the vehicle smoothly to solid ground during the recovery phase. The teeth were given a recessed 0.5mm skirt to aid in the overmolding process and visually define the different materials.