SiteHive Enviro Software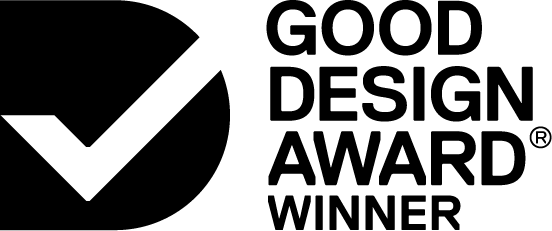 2023

Digital
Apps and Software


Commissioned By:
SiteHive
Designed In:
Australia
SiteHive Enviro is a cloud-based software system that allows people to monitor, manage and minimise the environmental impact of noise, dust, vibration and water quality during development projects. It's designed for project teams delivering work in industries including construction, mining, industrial operations, infrastructure and more.
CHALLENGE
SOLUTION
IMPACT
MORE
In a world that's undergoing unprecedented development, construction and industrial operations can have a significant negative impact on communities and stakeholders. Emissions such as dust, noise, vibration and water quality can each affect the health, well-being and safety of workers, communities, and the environment. Regulatory and stakeholder scrutiny are both increasing, and businesses are keen to manage and reduce their environmental impact. However, the technology available to do this is out of date - being mostly analogue, desktop-based, labour-intensive, and requiring specialised technical knowledge to operate. New approaches are needed to allow teams to make quick and confident decisions, in real-time.

SiteHive Enviro software makes it easier, more cost-effective and enjoyable to manage environmental impact. Unlike existing tools, SiteHive Enviro is an open, cloud-based ecosystem that takes environmental data from any source and can be used anywhere. It provides industry-specific workflows and is designed to be intuitive and easy to use. The software conveys complex data in elegant, easy-to-interpret graphs and images, allowing people to make confident decisions, based on real-time data. SiteHive Enviro allows people to manage environmental impacts, including dust, noise, vibration and water quality, in real-time to proactively minimise their impact on work teams, communities and the environment.

SiteHive Enviro provides a new way of working for construction project teams that minimises their impact on work teams, communities, stakeholders and the environment. It allows people to proactively monitor conditions in real-time, helping to prevent issues before they occur. The online platform allows teams to see what's happening across their site, from wherever they are, and thereby make quick and confident decisions. SiteHive Enviro also allows data to be shared with stakeholders in easy-to-interpret and meaningful ways, significantly improving relationships and trust in projects. Its cost-effectiveness allows for more environmental monitoring, reducing the impact on communities and the environment.

Key features of SiteHive Enviro include: - A graphical dashboard that gives users "eyes and ears" across their site from wherever they are - A mobile application to note observations and measurements when on site in person - An events section to investigate and explain issues that are taking place onsite - Reporting via automated statistical analysis and auto-generated PDF reports - A stakeholder view allowing projects to share information with relevant stakeholders, keeping them informed of project progress SiteHive Enviro has unified a previously highly-fragmented approach to measuring and managing the environment. Historically, specialist analogue devices were deployed in limited locations at great cost, each with their own proprietary desktop software that required deep technical knowledge to operate. SiteHive Enviro delivers modern, innovative and open cloud software - meaning any environmental device or data source can be connected. This open approach, and a low monthly subscription cost, are both new offerings in a traditionally desktop licence-based sector. These factors, along with the focus on an intuitive user experience and interface design, have significantly expanded the use of software to manage environmental impact. This has enabled more people to be part of the process, resulting in projects having less of an impact on the environment overall.