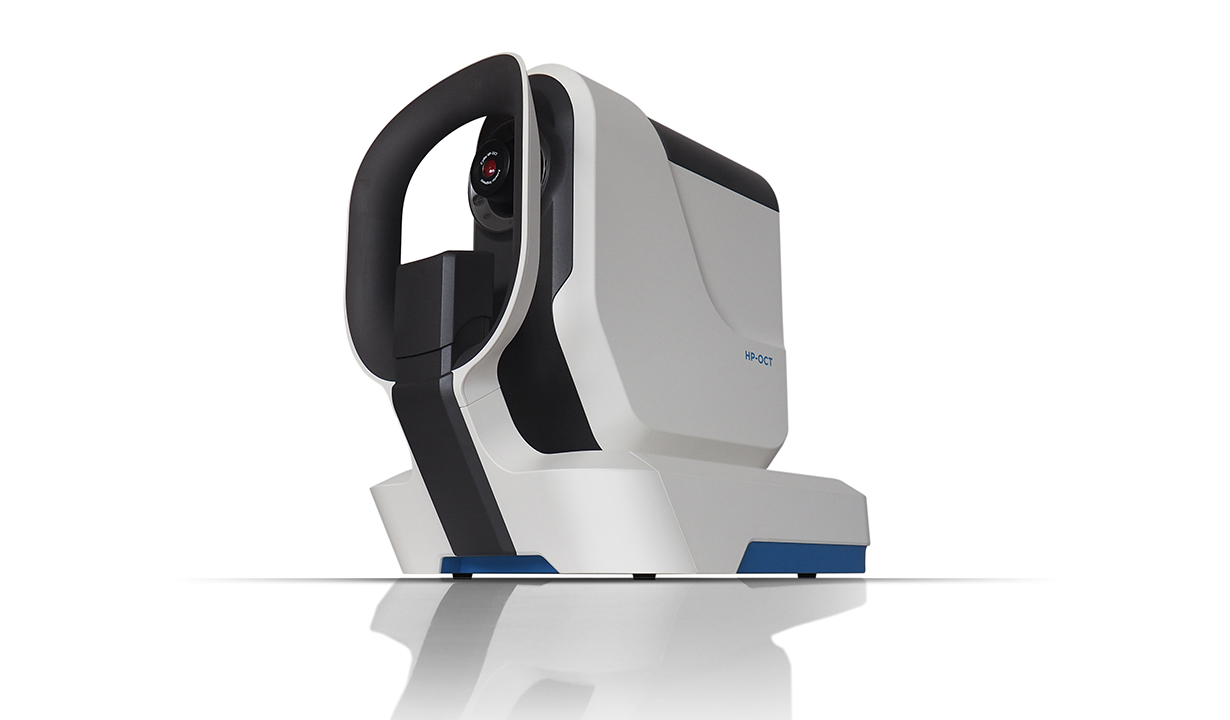 VICTORIAN PREMIER'S DESIGN AWARDS ANNOUNCED
Published on: 31 March 2021
Share
VICTORIAN INDUSTRIAL DESIGN TEAM RECEIVES STATE'S HIGHEST DESIGN HONOUR.
A world-first 3D diagnostic machine for measuring optical properties of the eye has received the highest honour for design in Victoria, taking out the prestigious Victorian Premier's Design Award of the Year, as well as Best in Category for Product Design.
The Awards were announced by Parliamentary Secretary for Creative Industries Harriet Shing at a special ceremony at the NGV as part of Melbourne Design Week.
"Congratulations to each of this year's finalists and winners. By spotlighting these standout examples of innovative design, we also are acknowledging that good design is intrinsic to good business and to the future of our economy," said Parliamentary Secretary for Creative Industries Harriet Shing.
Designed by Cobalt Design in Melbourne for Cylite Pty Ltd, the Hyperparallel OCT (HP-OCT) is the next generation of diagnostic equipment used by ophthalmologists and optometrists. The ground-breaking machine provides a highly accurate 3D image of the eye which has never been done before.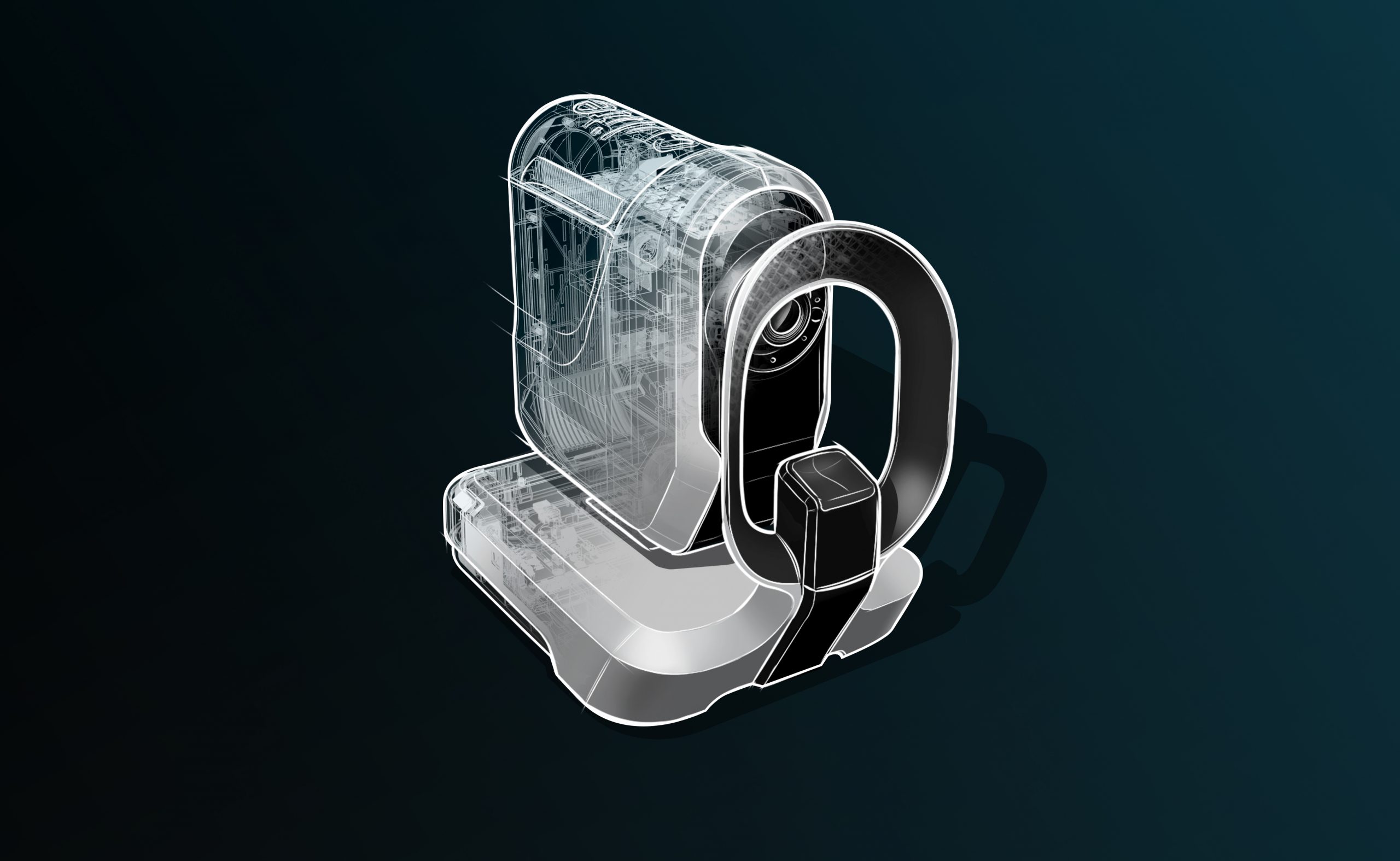 Traditional screening methods for patients with eye conditions require multiple individual diagnostic devices to build a complete clinical picture. The HP-OCT completely streamlines this process by integrating the functions of five existing instruments into a single, automated platform.
The design is a shining example of world class product design and best in class medical technology that will have a significant positive impact on people's lives around the world. It is estimated that 2.2 billion people globally currently live with vision impairment and at least 1 billion of these cases could be prevented through earlier treatment or intervention.
The machine has been designed to ensure it can be assembled in Victoria, further enhancing the state's reputation as a centre for medical device design and engineering excellence.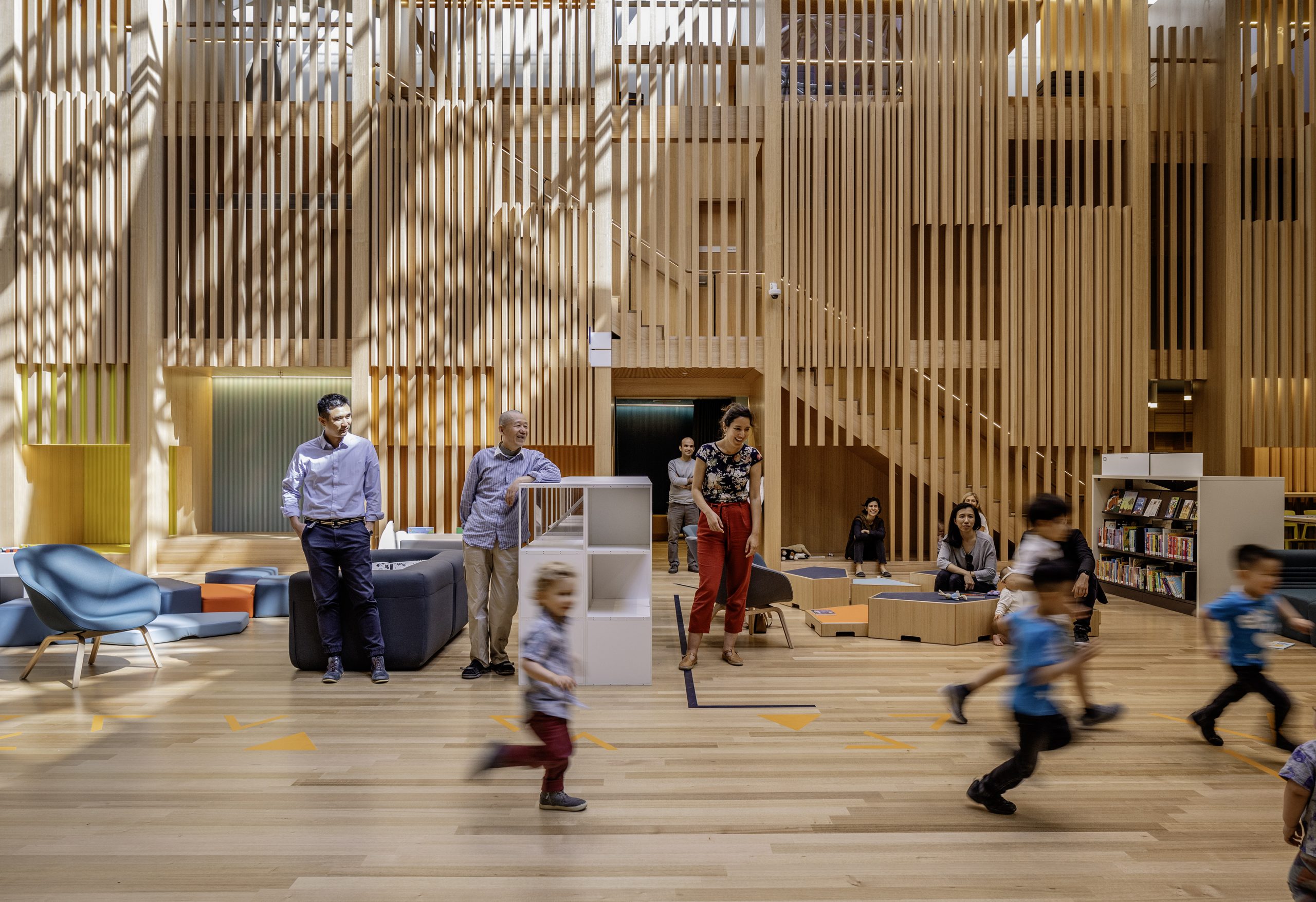 Other winners include the State Library Victoria Vision 2020 Redevelopment which took out the Best in Category Award for Architectural Design. The redevelopment has transformed Australia's oldest and busiest public library, increasing public space by 40% and seating by 70%, expanding the possibilities of the Library's function, making the visitor experience memorable and meaningful and enabling connections to be made with the collection, with individuals and with the community. The Vision 2020 Redevelopment ensures the Library will remain the epicentre for education, ideas, creativity and debate in Victoria for years to come.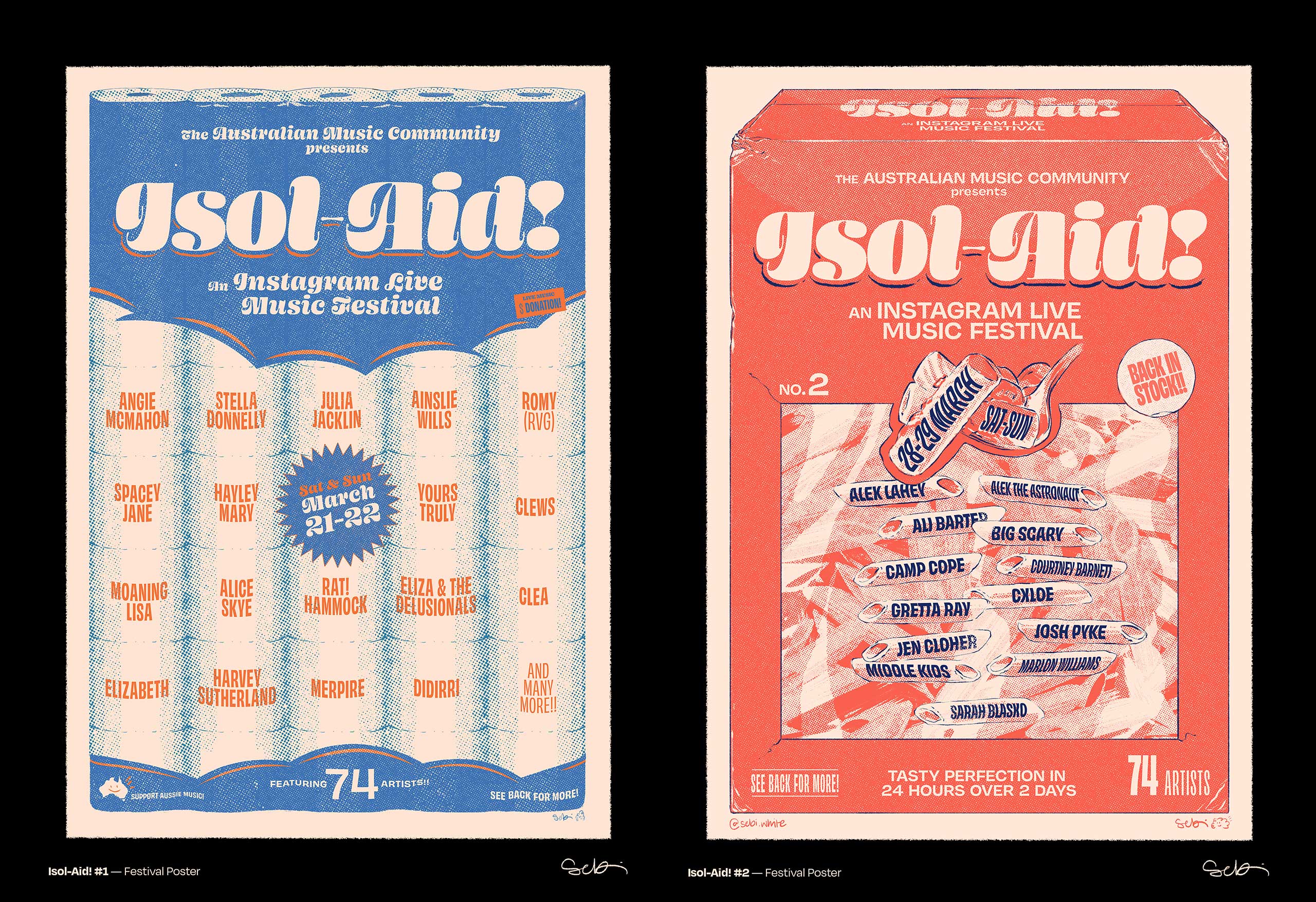 The Best in Category Winner for Communication Design went to Isol-Aid Festival Postersdesigned by Sebastian White – a creative collection of posters designed to promote the Isol-Aid Live Music festival during the COVID-19 pandemic. Each poster illustrates a theme of popular culture from the pandemic-induced isolation, including panic-bought items like toilet paper, sanitizer and pasta, jigsaws, home DIY, baking supplies and more.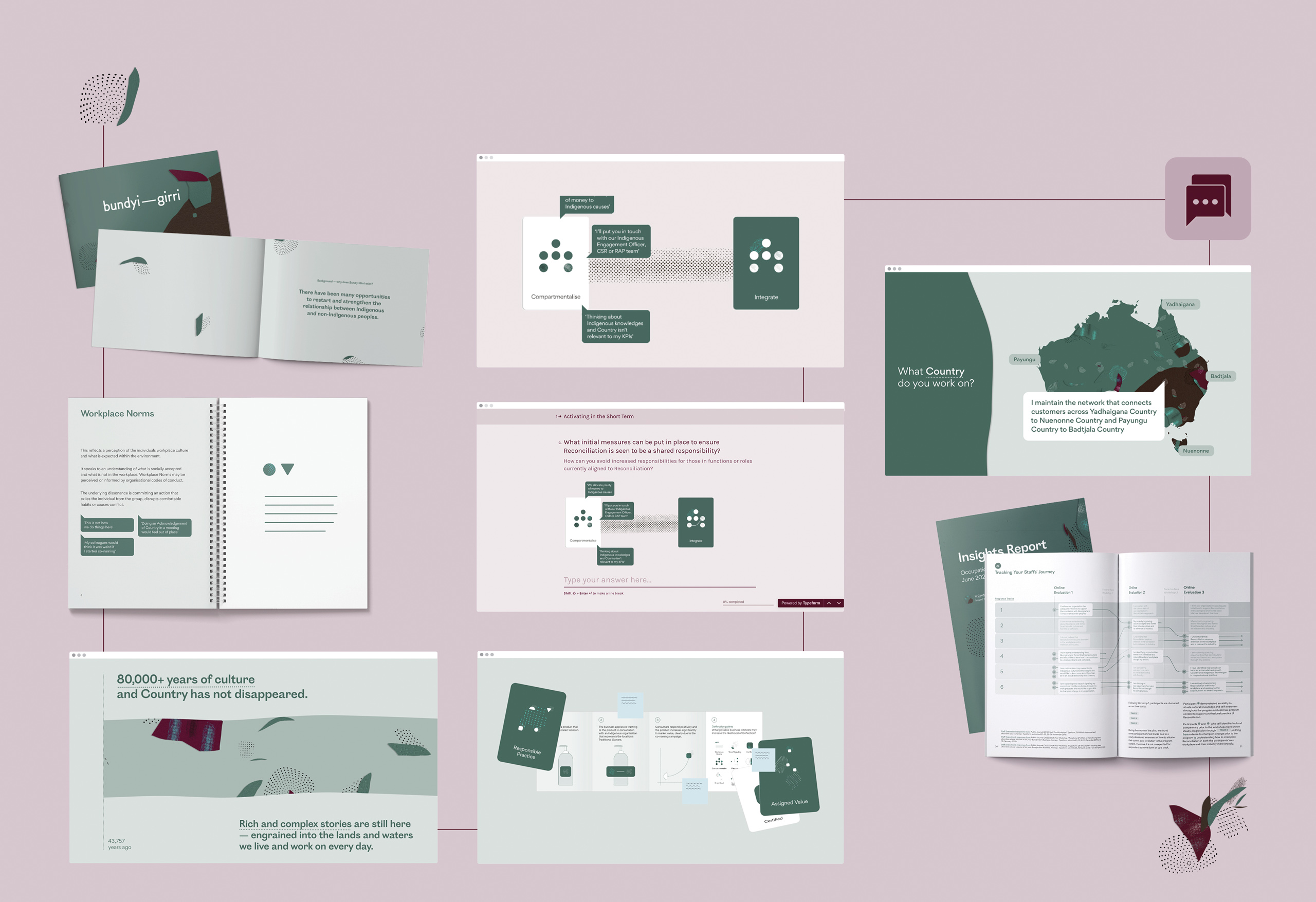 Bundyi Girri for Business received the Best in Category Award for Design Strategy. The program is a world first, design-led set of frameworks, skills and techniques developed by experts to cultivate the self‑awareness required for non-Indigenous people to be in an active relationship with Indigenous peoples and Country.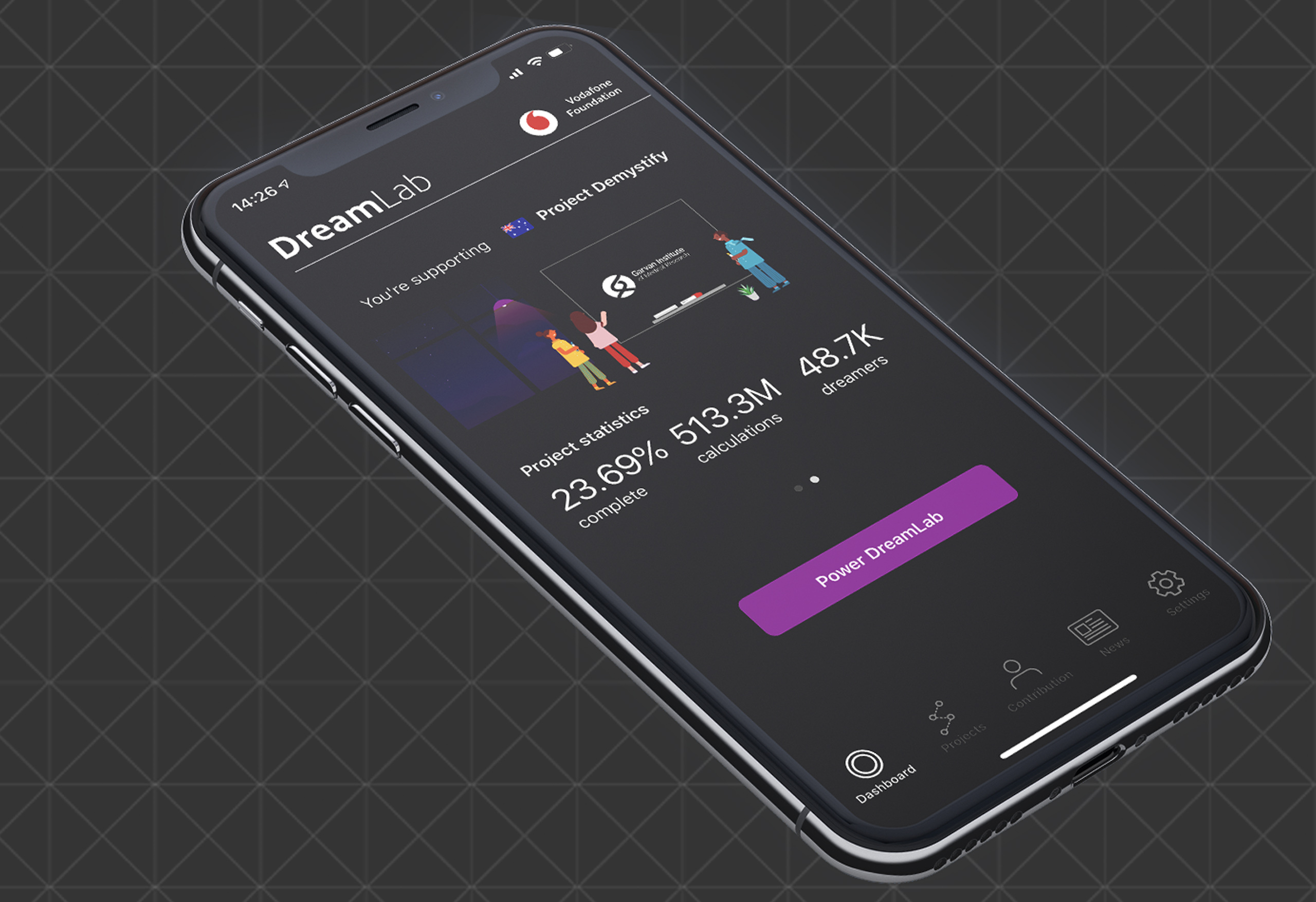 Winner of the Best in Category for Digital Design went to DreamLab, a mobile app that uses the processing power of idle smartphones to help better understand cancer and COVID-19 while its users sleep.
When originally launched in 2015, it was heralded as Australia's first 'smartphone supercomputer'. In response to the coronavirus pandemic, Vodafone Foundation wanted to refocus DreamLab in order to speed up the discovery of anti-viral properties in existing medicines and of anti-viral food molecules that could help fight COVID-19.
With a timeframe of just under three weeks, the team at Transpire worked tirelessly to tweak both the front and backend of DreamLab to not only ensure that brand new data could be processed correctly but also maintain the app's seamless user experience.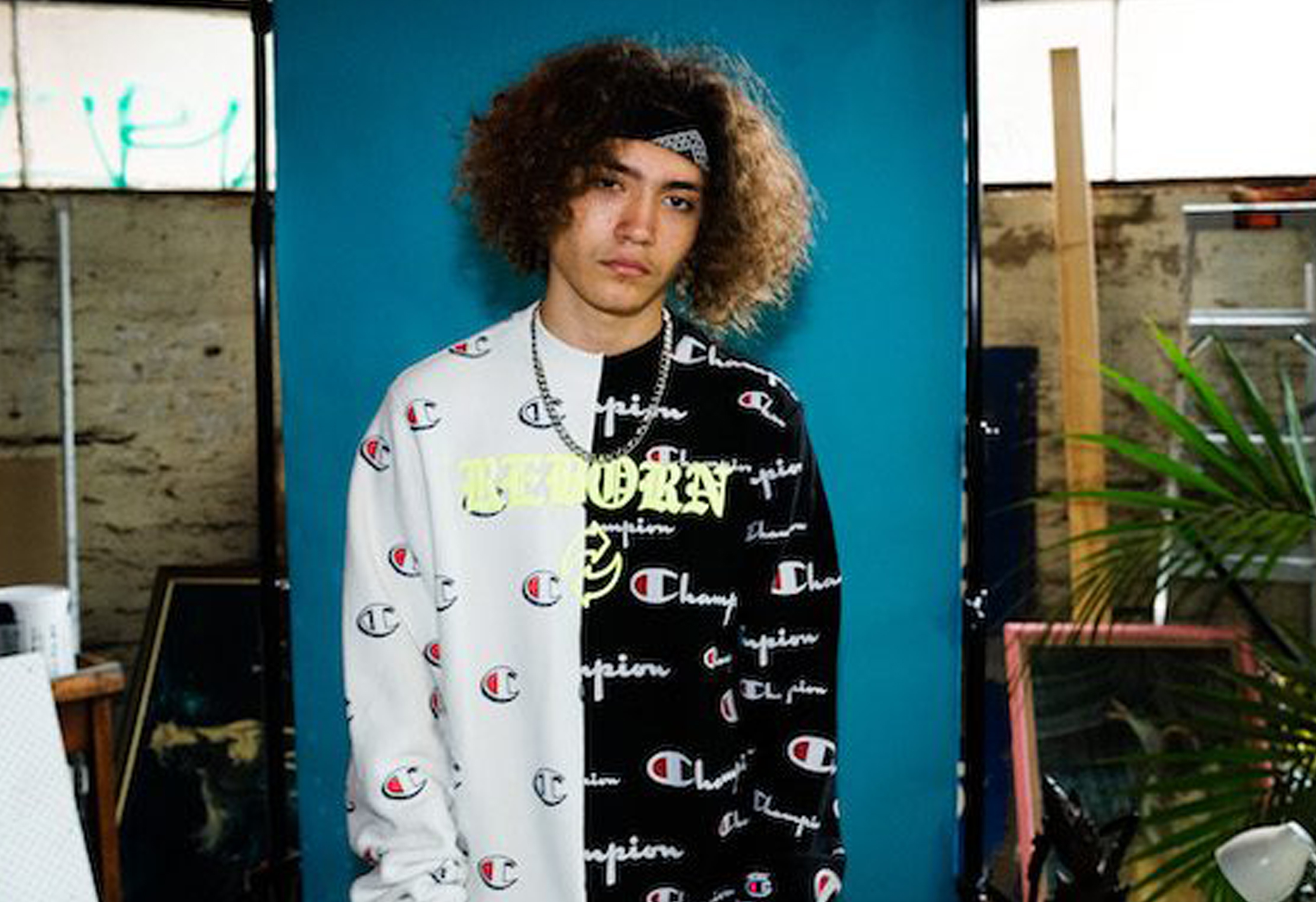 Reborn by HoMie was awarded Best in Category Winner for Fashion Design. The project transforms garments destined for landfill into desirable one-off pieces, raising money for charity and saving them from ending up in landfill. Pre-loved, or unsold garments are hand-cut, sewn and altered in Melbourne, creating unique pieces that encourage a radical rethinking of the industry.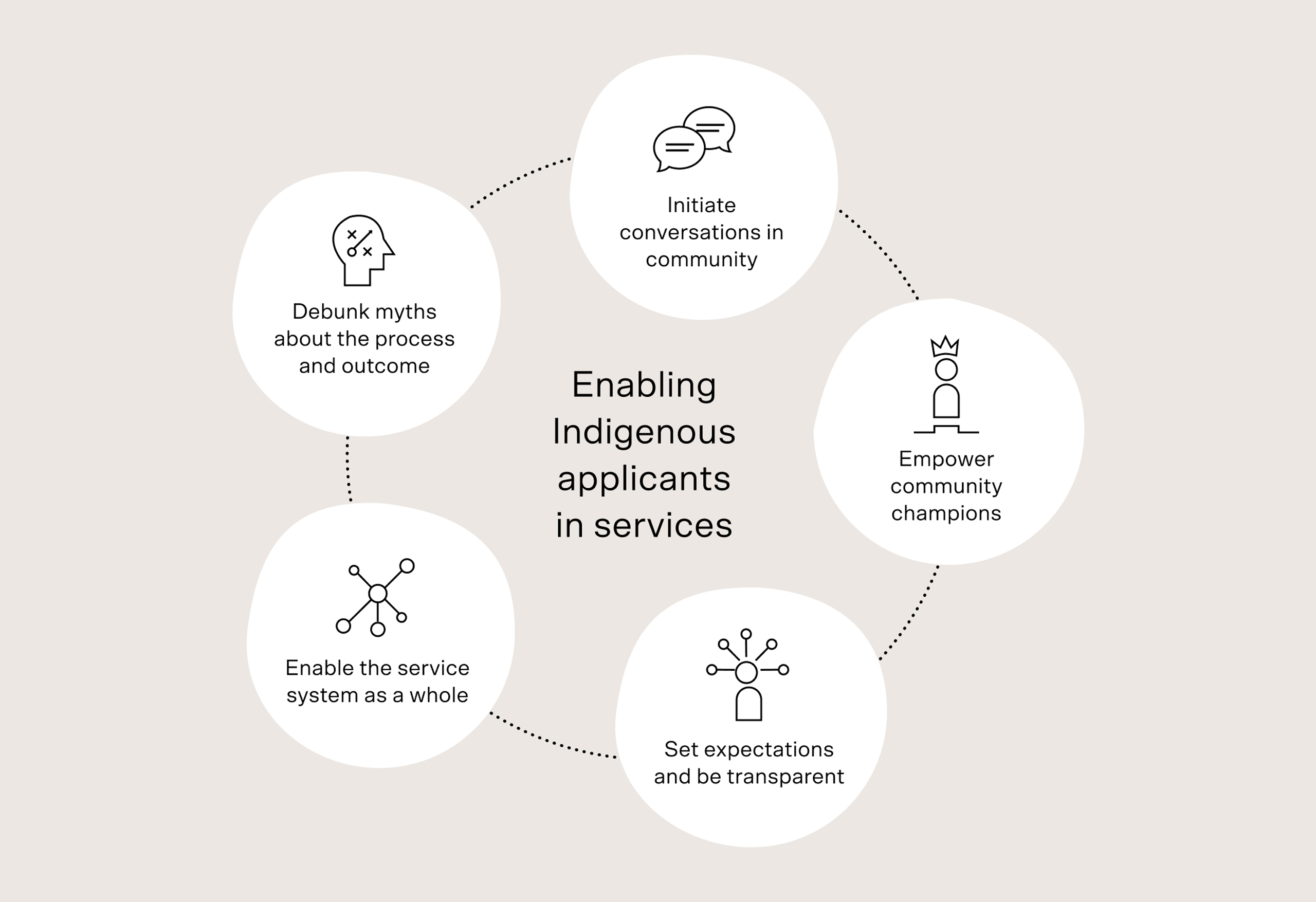 Receiving the Best in Category Award for Service Design is the Working With Children Checks for Indigenous Applicants program. For Indigenous Australians, the check can be particularly difficult to navigate to the point that it was subverting their needs, rights and culture. This project identified how to maintain the WWCC regulatory framework – essential for ensuring the safety of Australian children – whilst creating a service that vulnerable people could access and engage with in a supportive and inclusive way.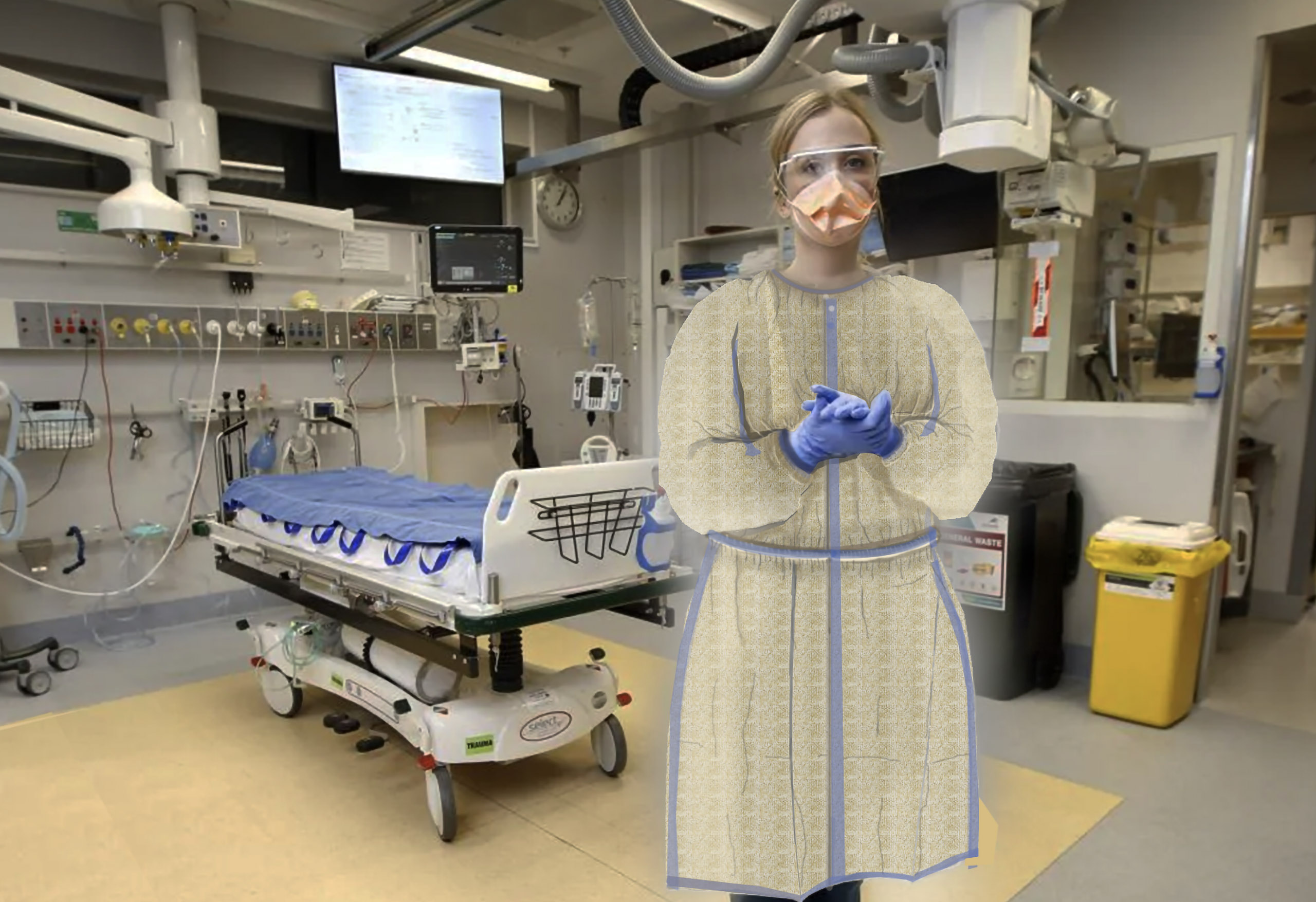 Taking out the Best in Category Award in Student Design is Aegis, a new medical gown for use in a hospital setting along with an integrated system of waste disposal. The gown is proposed to be made from materials sourced from the roots of Cumbungi – an Australian aquatic weed, which would provide a soft inner layer and a repellent outer layer. The result is a medical gown that is completely bio-constructed and biodegradable.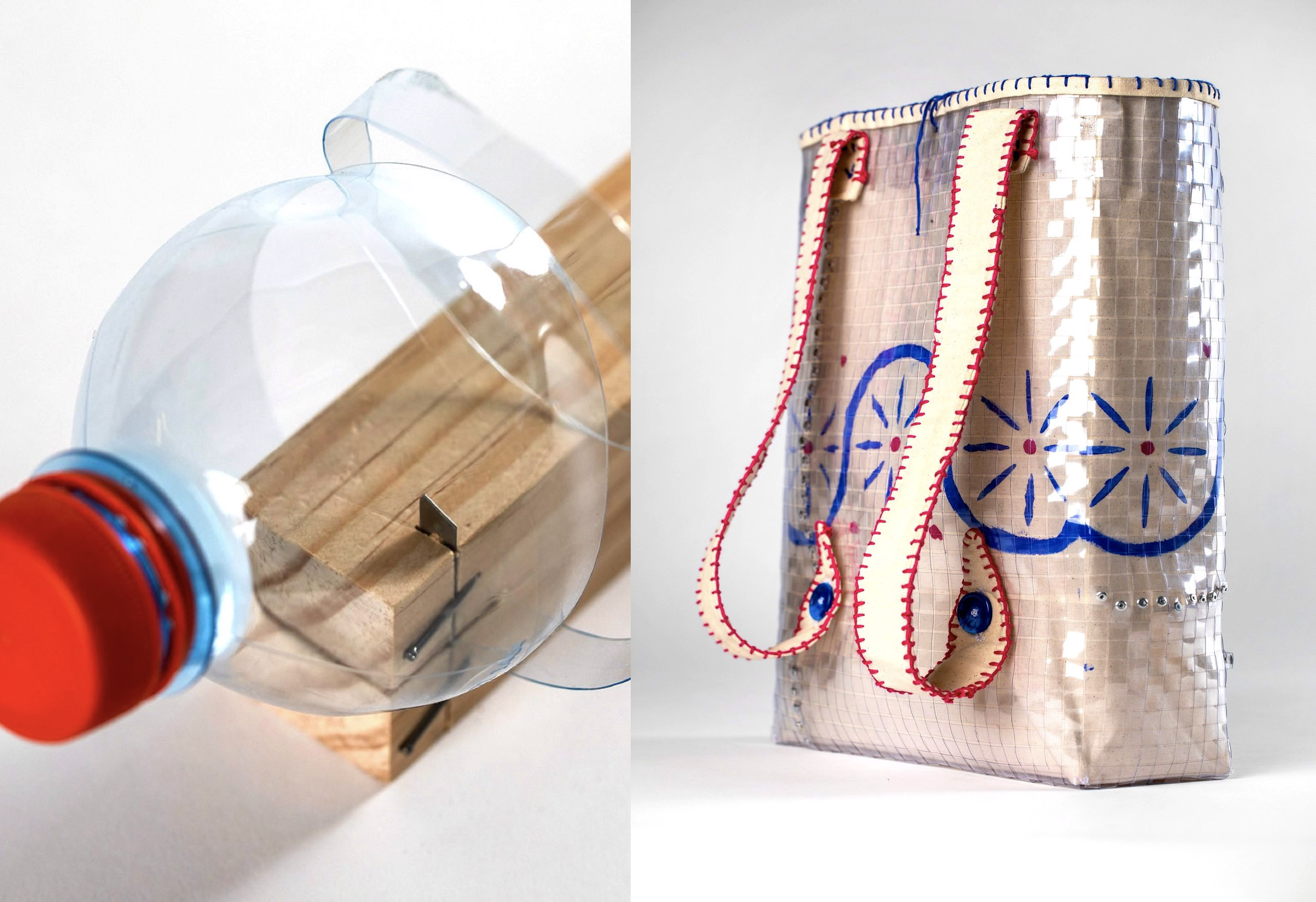 The Victorian Premier's Design Awards also celebrate design at a senior school level with a special VCE Student Design Category. The Winner of the Best in Category for VCE Student Design was presented to Hannah Gough for her socially conscious project The Lotus Bag.
The Lotus Bag was designed in response to the ongoing challenge of homelessness and poverty-stricken populations. It aims to provide a means to generate income for from waste materials. The Lotus Bag includes a bottle-cutting tool and a set of instructions that detail how to create a bag using woven recycled bottles, which can then be sold for a profit. Through encouraging reuse of waste Hannah also touches on the important issue of waste and pollution.
For the full list of winners and more details, visit www.premiersdesignawards.com.au
High-resolution images of winners and finalists available for download HERE.