Vale His Royal Highness Prince Philip 1921–2021
Published on: 16 April 2021
Share
Good Design Australia pays tribute to His Royal Highness Prince Philip the Duke of Edinburgh.
His passion for supporting Australian design and engineering will always be remembered through the Prince Philip Prize for Australian Design which was introduced in 1967 in the early days of the Industrial Design Council of Australia (IDCA) and the Australian Design Council.
The aim of the Award was to promote a greater awareness of good design in Australian design and engineering. The Award recognised an Australian designed product that had the potential to make a substantial contribution to Australia's economic progress and was closely associated with our Australian way of life.
The inaugural Prince Philip Prize is awarded in 1968, during Prince Philip's visit to Australia in May. Criteria included standard of manufacture and construction, inventiveness of design, originality, aesthetic appeal, ease of operation and marketability.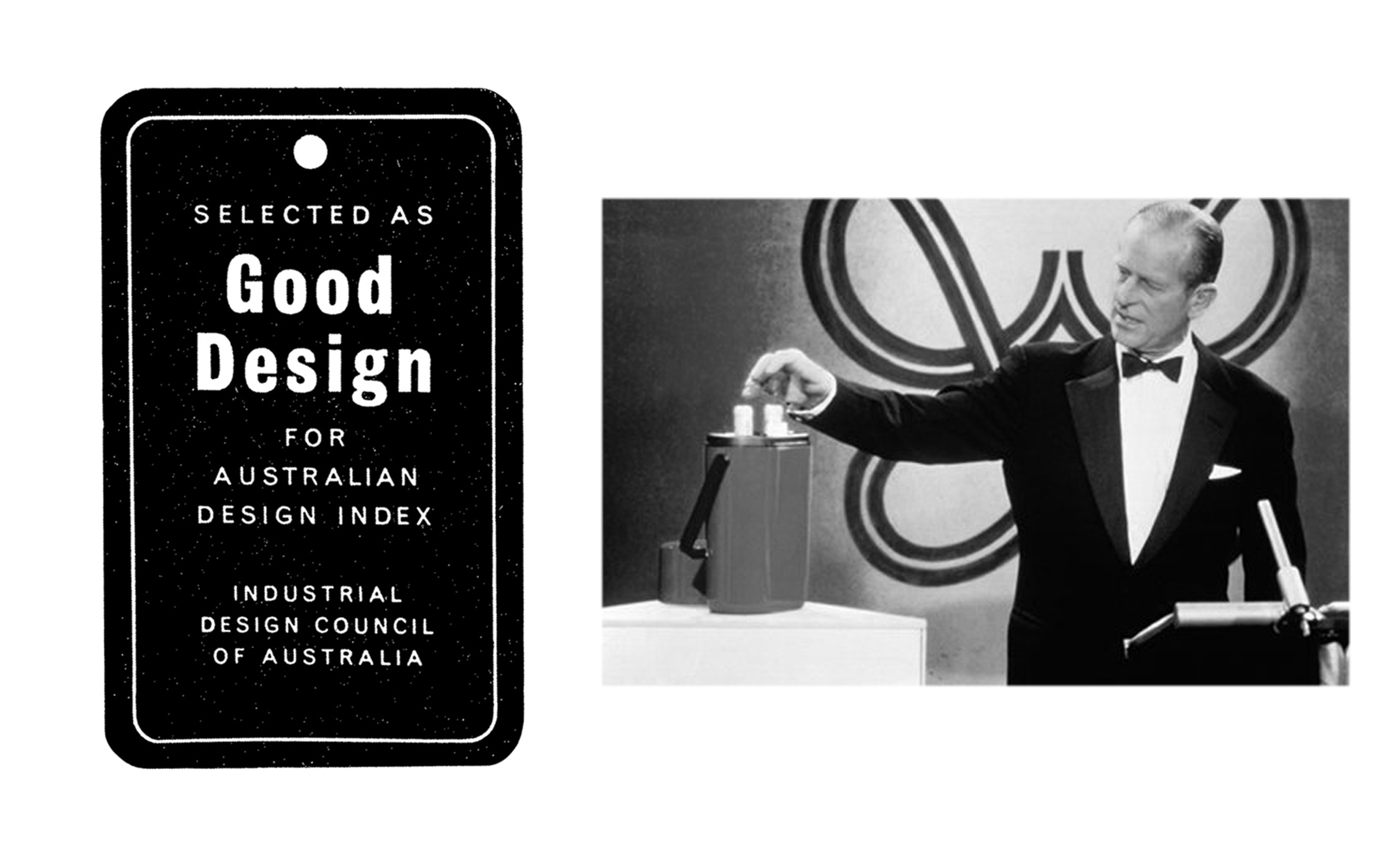 Good Design Labels (1964) and His Royal Highness Prince Philip the Duke of Edinburgh presenting the Prince Philip Prize for Australian Design (1967).
Much like the Good Design Labels, which appeared on products as visible indicators of quality design and manufacturing in 1964, and the IDCA-led Australian Design Index, the Prince Philip Prize for Australian Design served to raise awareness of the importance of design in Australian manufacturing.
Together, these initiatives represented the formal start of design assessment and promotion in Australia, stimulating competition, debate, high standards of quality and industry growth.
More than 90 Australian designed products were considered for the Award with the inaugural Prince Philip Prize for Australian Design awarded to a self-propelled grain header, designed by Kenneth Gibson.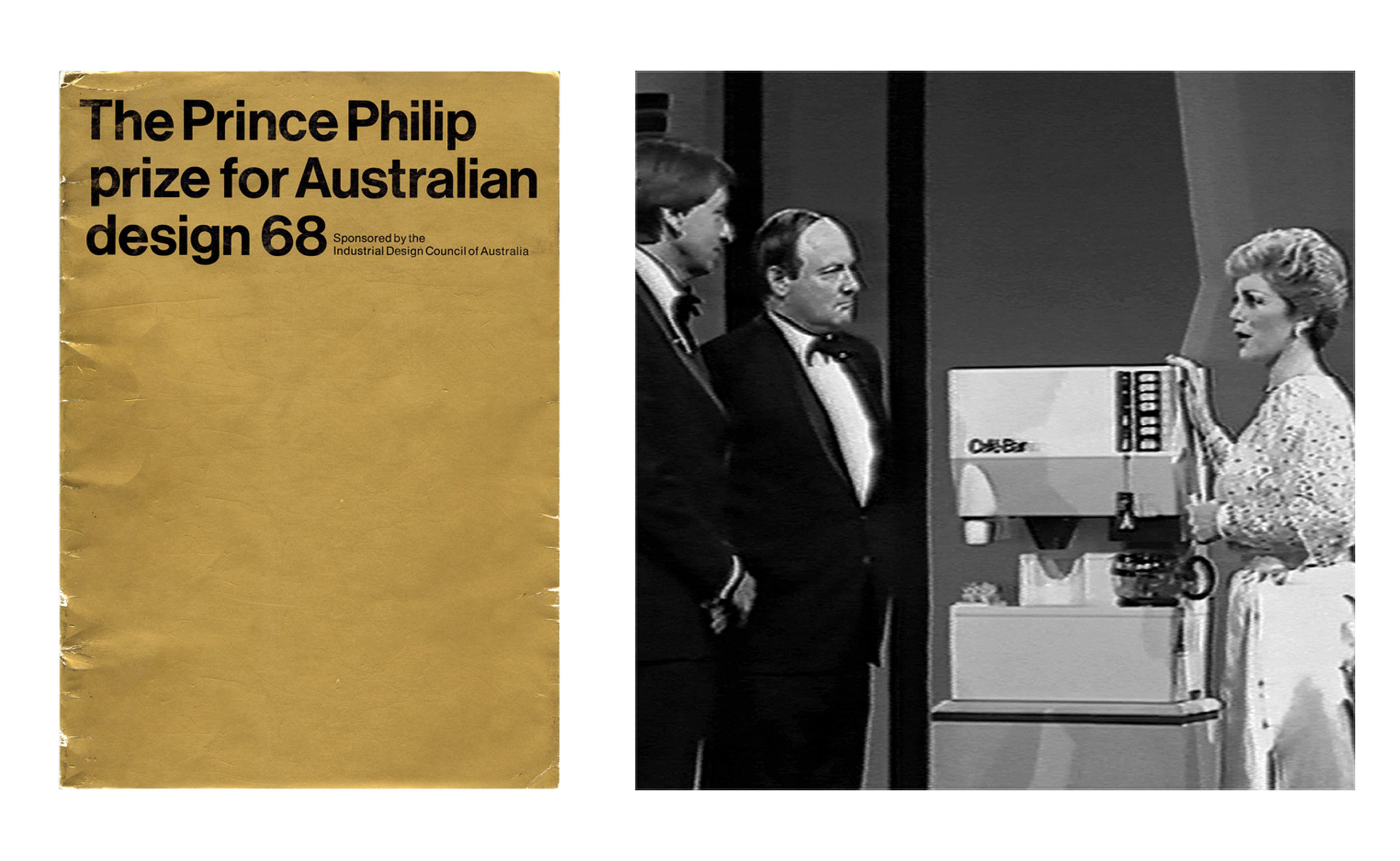 The Awards Presentation hosted by popular Australian TV celebrity, Ita Buttrose.
In July 1978 and September 1979, His Royal Highness presented the Prince Philip Prize for Australian Design during an ABC national telecast.
The ABC estimated the audience for these two major programs to have been at least three and four million viewers on the respective occasions. These programs, both running for more than an hour in prime television time, had a marked effect on public awareness of design in Australia.

Australian manufacturers and designers strongly supported the program and consumer perception of design was at an all-time high.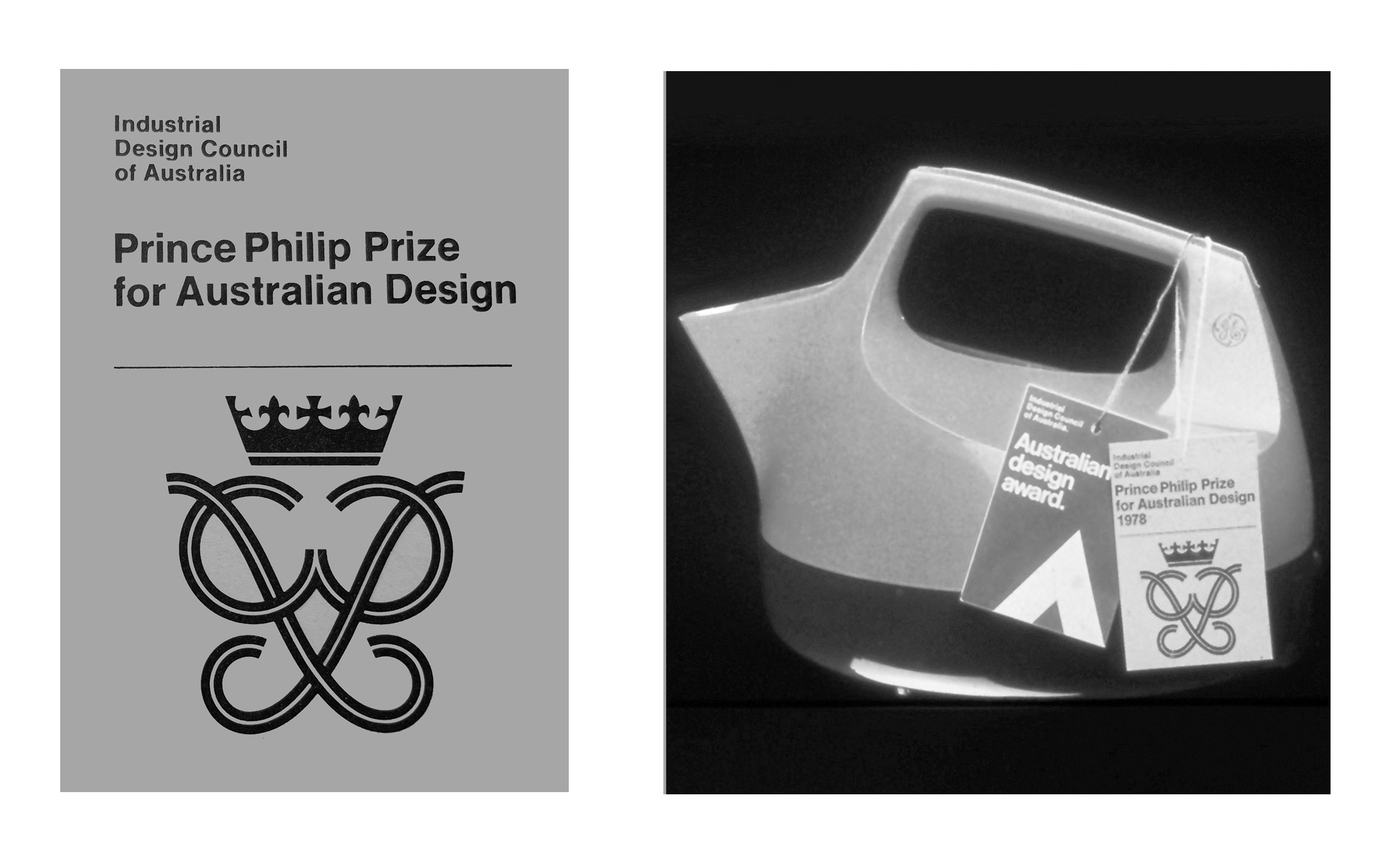 Prince Philip Prize for Australian Design, GE Polypropylene Electric Kettle, 1978.
"I hope this whole exercise will provoke a great deal of discussion and argument on the subject of Industrial Design. I don't mind in the least if people disagree violently with our choice because it will mean that this is a subject worth attention and worthy of well-informed criticism." His Royal Highness, Prince Philip, The Duke of Edinburgh.
The Industrial Design Council of Australia (IDCA) was originally established in 1958. More than 60 years on, Good Design Australia continues to proudly promote and recognise excellence in design, creativity and innovation in Australia and abroad.
Read our full history here.
Main picture above: To mark the inauguration of the Australian Design Award in March 1977, His Royal Highness The Duke of Edinburgh was presented with Award Certificate No. 1. With His Royal Highness on the Royal Yacht Britannia is Minister for Productivity, Mr. I.M. Macphee (left) and IDCA Chairman, Mr. R.A Rosenfeldt.