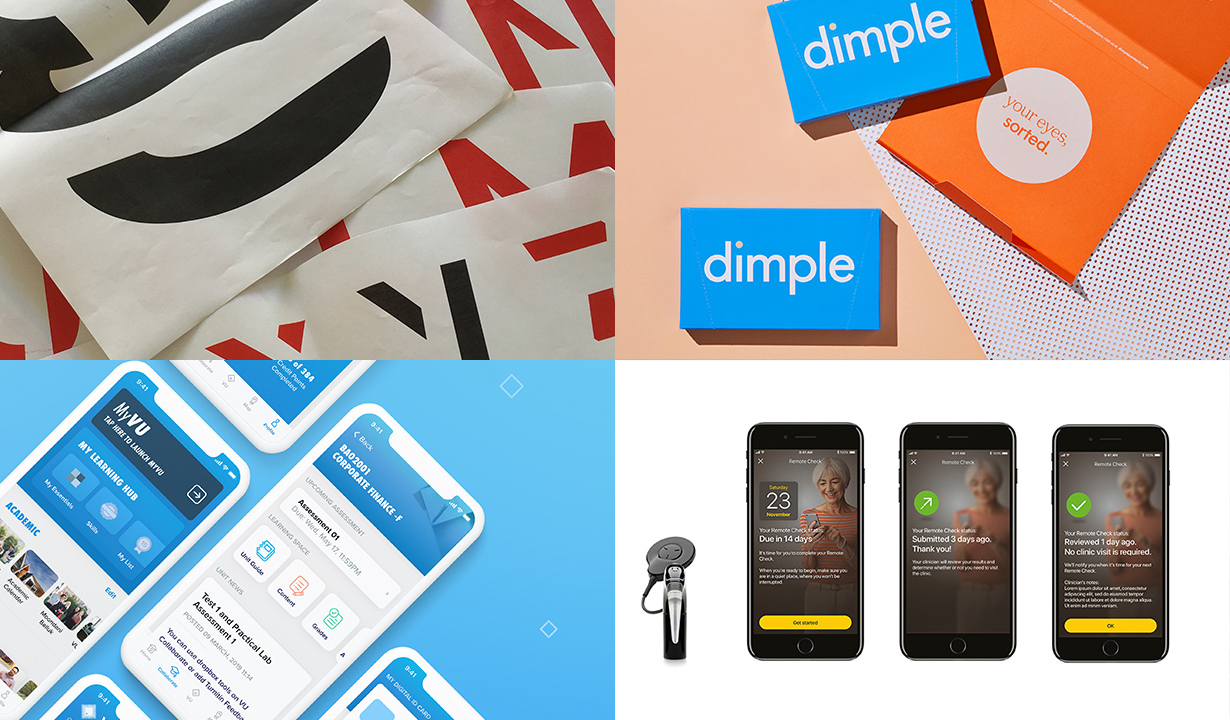 TOP 5 – DIGITAL AND COMMS DESIGN
Published on: 13 March 2020
Share
Our Communication and Digital Design disciplines cover everything from corporate branding and identity, advertising, campaign design, graphic design, packaging and print media and on the digital side, spans website design, user interfaces, smartphone applications, animations and gaming.
With the 2020 Good Design Awards currently open for entry, we selected our top five Good Design Award-winning projects based on the long-lasting positive impact they will have on these two important design disciplines.
Here's the list, in no particular order: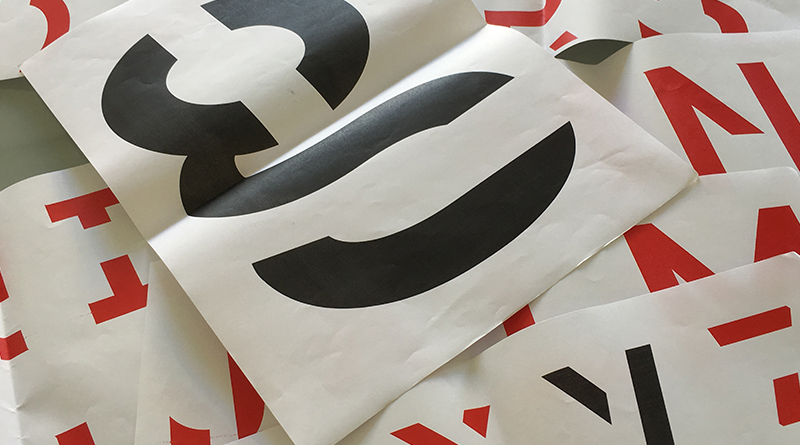 SANS FORGETICA
2019 Good Design Award Best in Class – Communication Design, Branding and Identity
DESIGNED BY:
Stephen Banham
Dr Janneke Blijlevens
Dr Joanne Laban
COMMISSIONED BY:
RMIT University
Sans Forgetica is an innovative typeface designed using the principles of psychology to improve the retention of written information, in other words, it helps improve our memory!
It is believed to be the world's first typeface created using psychological and design theories in order to help memory retention. The design challenge was to understand how people recall information while reading. The target users were students studying for exams!
Unlike conventional fonts, Sans Forgetica has varying degrees of 'distinctiveness' that subvert many of the design principles normally associated with conventional typography. These varying degrees of distinctiveness cause readers to dwell longer on each word, giving the brain more time to engage in deeper cognitive processing and enhancing retention of that information.
The typeface was released online as a free download for people to use and test for themselves, resulting in thousands of downloads and attracted more than 200 million views through various channels. As well as attracting academic interest (fostering further research) it is being tested in the context of early childhood education, higher education and dementia research worldwide.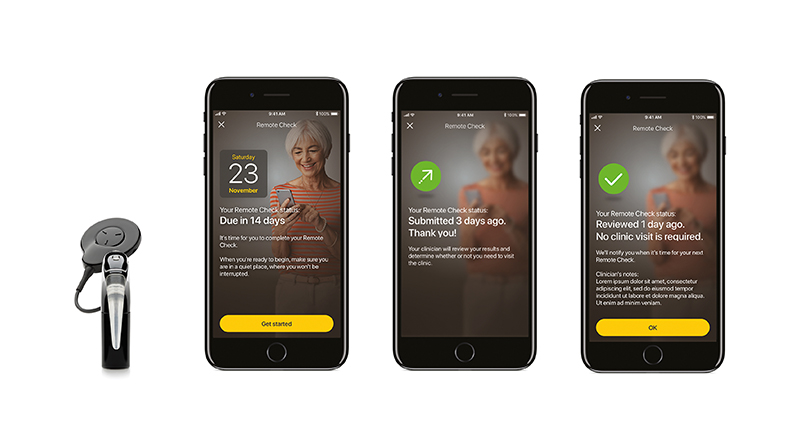 REMOTE HEARING HEALTH CHECK
2019 Good Design Award Best in Class, Digital Design, Apps and Software
DESIGNED BY:
Cochlear Ltd.
Amberdew Experience Design
COMMISSIONED BY:
Cochlear
Cochlear Remote Check is a convenient, at-home testing tool that allows Cochlear implant recipients to complete hearing tests on their smartphone. Clinicians receive a comprehensive overview of their patient's hearing health in an online portal, providing rich data to support patient management and reducing unnecessary patient travel to the clinic.
According to World Health Organisation figures, over 460 million people worldwide suffer from disabling hearing loss. Scaling of the current hearing healthcare model to meet this need requires considerable public and private investment to train more healthcare professionals, build more clinics, and install expensive audiological equipment. The design challenge was to transform this current hearing healthcare paradigm, enabling clinics to treat more patients whilst maintaining a high standard of professional care.
In a busy clinic, access to expensive hearing test equipment is the cause of significant bottlenecks which is exacerbated by an unpredictable appointment schedule. The Remote Check tool alleviates this resource congestion, allowing clinicians to manage more patients in less time. From a patient perspective, Remote Check provides convenient access to care so that patients no longer need to take time off work or school, or spend time and money travelling to unnecessary in-clinic appointments.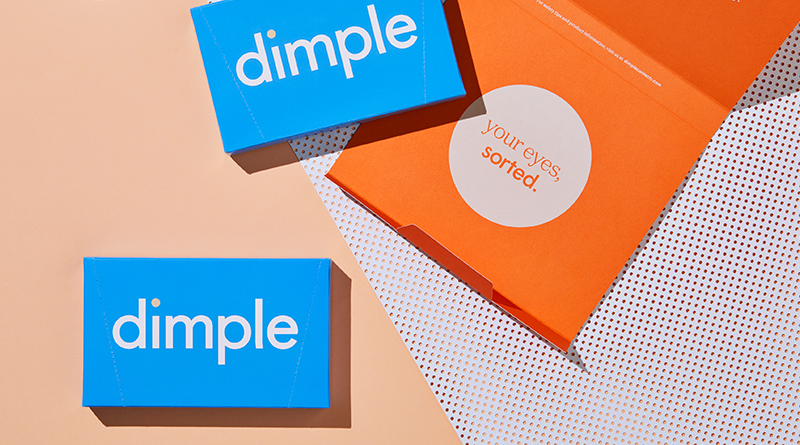 DIMPLE CONTACTS
2019 Good Design Award Gold – Communication Design, Branding and Identity
DESIGNED BY:
Universal Favourite
COMMISSIONED BY:
Dimple Contacts
Dimple is a direct-to-consumer daily contact lens subscription service. Universal Favourite worked with Dimple to reposition a traditionally clinical, impersonal product by creating a lifestyle brand that truly resonates with its millennial-skewed market.
In Australia, four manufacturers control 97% of the market. With this monopoly, there has been little to no effort required to brand their products. Packaging has always been designed with the optometrist in mind (storable, stackable), leaving a sea of white, clinical branding that lacks any connection with its consumers.
The challenge was to create a new, truly customer-centric brand that better addresses the needs of a millennial audience wanting more from the way they experience everyday products. This would be a 'lifestyle' brand, but being a medical product, it was crucial to also convey a sense of trust. At the heart of the identity system is a suite of 60 colourful, complementary circles that correspond to each eye power number (-12.00 to +6.00) and combine to show the vast number of combinations of individual prescriptions.
All materials, from the product boxes, sleeves and mailers are 100% recyclable and a portion of each Dimple order goes directly to training their own sponsored guide dogs in partnership with Guide Dogs Australia, allowing every customer to contribute to creating a better life for someone with impaired vision.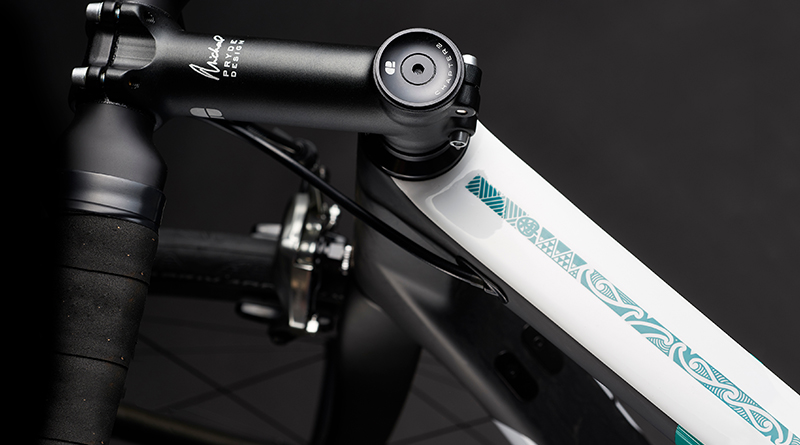 CHAPTER2 BIKES
2019 Good Design Award Gold – Communication Design, Branding and Identity
DESIGNED BY:
Sam Allan
Michael Nicholls
Mohi Toko
Michael Pryde
COMMISSIONED BY:
Chapter2 Bikes
Performance Sports Limited
Highly regarded, designer, architect and bike racer, Michael Pride opened the next chapter of his professional life with the birth of a brave new bike brand Chapter2. The design brief was to create a cut-through brand identity that stood out in a highly competitive market. It needed to instantly resonate with dedicated racers, fashionistas and hobbyists alike. Many serious cyclists are very brand loyal so the design needed to create intrigue and give the brand instant kudos through striking branding and bicycle graphics.
Inspired by the minimalism in the Bauhaus movement, the mark is an abstraction of C2 – unique and usable at small and large scales. The wordmark in contrast, is restrained, echoing the simplicity of the frames with a colour palette that is pure New Zealand.
The results have been very impressive with more than 1000 units sold from a modest projection of 275 bikes, generating revenue of more than NZD $3M and exported to 35 countries around the globe.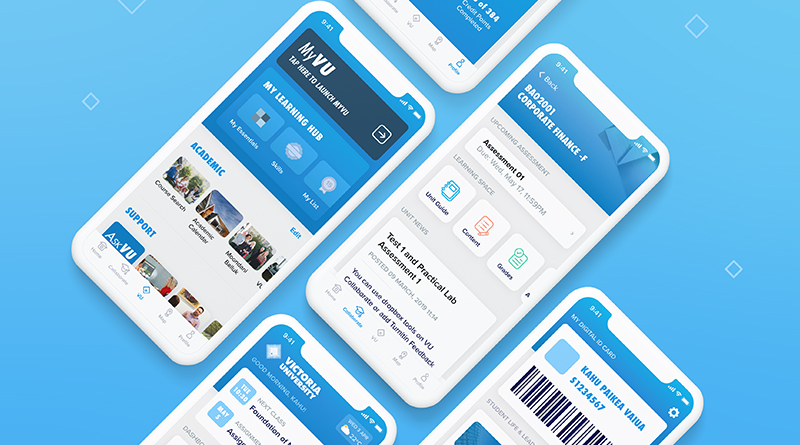 VICTORIA UNIVERSITY APP
2019 Good Design Award Winner – Digital Design, Apps and Software
DESIGNED BY:
Victoria University
Kati Elizabeth
Khuyen Phung
Daniel Dang
Michael Sturmey
COMMISSIONED BY:
Trish McCluskey
Ian Solomonides
William Thompson
Victoria University
The Victoria University App combines all the university's digital services into one handy app for students, including a digital student ID card, interactive maps, timetables, assignments, unlockable achievements, enrolment, fees, results and more. What's more amazing is that the app was not only a student-led design project, it was designed and developed completely in house by students and staff.
The design team created a novel app which consolidated all the core functions of the five previous apps and also included new features that addressed numerous unmet student needs.
Since the app was launched, the response from Victoria University students and staff has been overwhelmingly positive and has been referenced as a benchmark example of inclusive design.