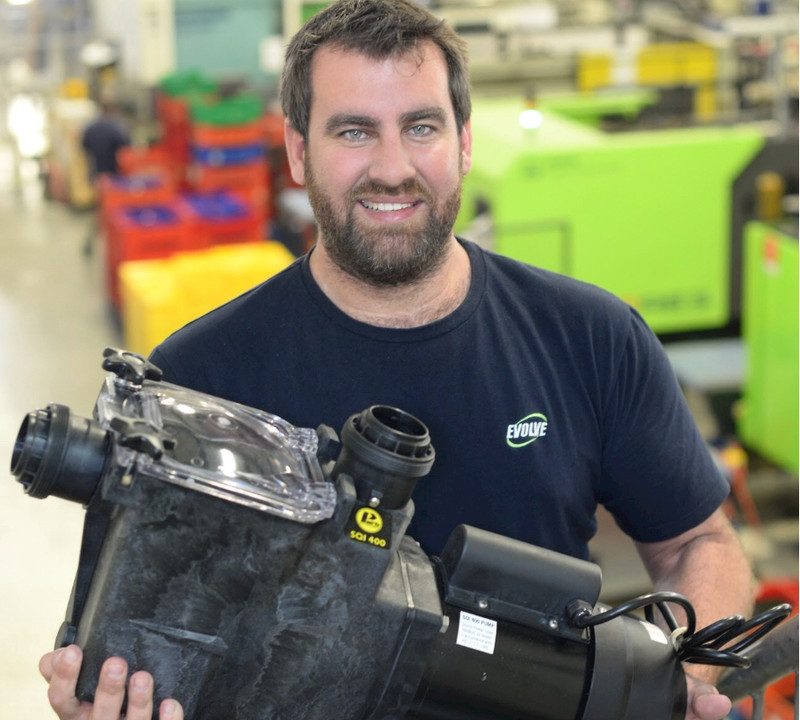 Managing Director
Evolve Group
Evolve Group is Australia's preeminent hardware accelerator and product commercialisation facility. At Evolve we specialise in turning product ideas and inventions into profitable success stories. Our focus is developing low risk, highly profitable products that are globally scalable.
Evolve's Brisbane based facility combines our internationally recognised award-winning product design & development division and our comprehensive manufacturing division. Who together have over 45 years of experience in the international design, commercialisation, manufacturing and fulfilment business. We match cutting edge design and manufacturing techniques & equipment, with real market experience and relationships with some of the worlds largest wholesalers and retailers to connect the dots for our customers. A key achievement of Evolve is our ability to manufacture here in Brisbane more cost-effectively than offshore suppliers, and we have been successfully re-shoring manufacturing to Australia and exporting to more than 128 countries around the world.
In addition to our outbound services, Evolve Group manages a large and diverse proprietary product and IP portfolio, spanning several industries. This rapidly expanding portfolio and future development pipeline is cultivated via Evolve's proprietary metrics system, delivering a 100% success rate in commercialisation. Evolve's product development pipeline is valued at more than $200m AUD in annual sales.
Our speciality is getting it right the first time, at the lowest possible cost, in the shortest possible timeframe and with the lowest possible risk.
Why… Because we were once a startup and we can't shake the habit & mindset of approaching every new project like it is our own. We know the challenges every new product & project will face throughout its lifecycle and above all understand how to launch new successful products at the lowest cost/risk for the greatest ROI.