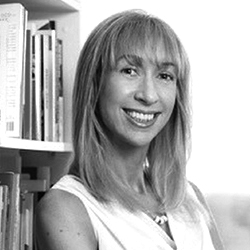 Founder and Principal Clinical Psychologist
Sydney Anxiety Clinic
Dr Jodie Lowinger has worked as a Clinical and Corporate Psychologist for more than 20 years. Jodie holds a Doctor of Clinical Psychology and a Master of Science from the University of Sydney, and was awarded the University Medal for Psychology. Jodie combines a compassionate and engaging personal style with a pragmatic, solutions-oriented approach.
Jodie developed her skills in anxiety treatment, through her work at the Anxiety Disorders Clinic at St Vincent's Hospital, the Boston Children's Hospital, Sutherland Hospital and The Child Behaviour Research Clinic in Randwick. Jodie is also an experienced leadership and executive coach, having worked for and with organisations including Macquarie Bank and PWC.