The Keywing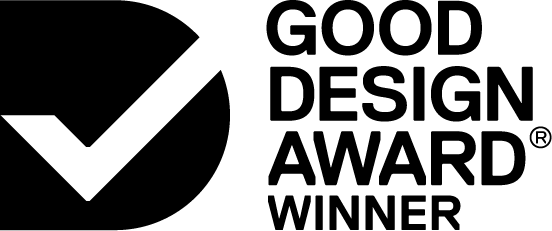 Designed By:
Keywing / Geoff Rolandsen
JNDC
Designed In:
United Kingdom
The Keywing key turner is an ergonomic addition to household keys that makes them twice as easy to grip and turn. The Keywing is a simple solution that helps everyone to use keys with ease, because too many people were losing safety and independence unnecessarily due to poor hand dexterity.
CHALLENGE
SOLUTION
IMPACT
MORE
Most people take the daily task of using keys for granted. For the hundreds of millions of people who live with poor hand dexterity, keys present a struggle and threat to independence and safety (commonly due to old age, arthritis, MS, Parkinson's). After seeing a family member frustrated, defeated and unable to open a lock, the design challenge was set; to remove this threat with an elegant and fun product which made keys more universal. Most importantly, a product which would be helpful and desirable for anyone, and not another cumbersome, inefficient product with the stigma of a 'mobility aid'.

The Keywing delivers a simple, effective, and fun solution which: •Halves the strength required to turn keys (in many instances reducing hand pain); •Simplifies handling keys and greatly reduces the risk of fumbling and dropping; •Enhances visual identification when searching for keys. The inclusion of braille provides a non-visual orientation marker for visually impaired; •Easily attaches firmly onto key blanks world wide; •Is robust and re-usable, able to withstand the bashing keys take every day; •Slides in and out of pockets and bags with ease. The Keywing is a simple solution that ensures everyone can use keys with ease.

The ability to use a key can be the difference between keeping or losing independence, safety, and dignity. This threat is faced by hundreds of millions of people with poor dexterity; currently one in six in Australia have arthritis, and one in four in the US (and growing). This is not to mention any other musculoskeletal conditions. The Keywing embraces universal design principles and provides a solution which overcomes this threat so that keys no longer trigger a loss of independence or safety. Indirectly, the Keywing provides relief and peace of mind for those who are relied upon for assistance.

The need and benefit of the Keywing key turner has previously been recognised through winning the UK Design Council SPARK award in conjunction with the UK's largest arthritis focussed charity Versus Arthritis. This award funded the design, testing and commercial launch of the concept, to: a)Provide an efficient and desirable solution that tackles the problem; and b)Deliver a product that avoids any association or stigma of a 'independent living aid'. Most commonly 'independent living aids' are tarnished with an (often deserved) reputation of poor design and aesthetic, and absolutely no joy in ownership. Users of these aids are often left embarrassed or even ashamed to use them, which exacerbates their situations. The Keywing design illustrates that through investment in good design this category of product need not carry any stigma and can provide pride of ownership for anyone. The Keywing delivers a well designed, and desirable product which is helpful to anyone, and ownership does not convey any kind of physical impairment. Most importantly, it is of a quality that gives the users of the Keywing, a product that provides a level of excitement and joy of ownership, unlike most other aids.