The Andro Project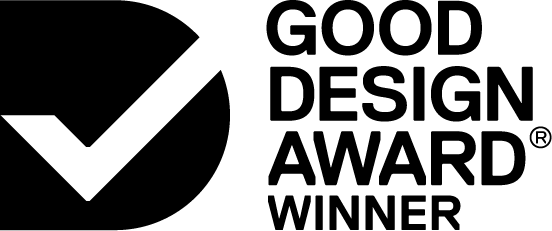 2021

Product
Furniture and Lighting


Designed By:
ambience
David Justice
Nikita Kalia
Susan Hardjono
Tom Fitzgerald
Commissioned By:
ambience
Designed In:
Australia
We created the Andro Project. It takes two forms in that it's a commercial lighting product and a lighting design strategy that designs and engineers lighting projects and product lifecycles based around the circular economy.
CHALLENGE
SOLUTION
IMPACT
MORE
As we design with an entire project in mind, we first had to develop a product that would fit our vision. Within the lighting design & supply chain there are many different groups not unified working towards a combined sustainability and circular economy goal. Many products are designed with planned obsolescence in order to boost sales or keep costs down. Longevity or re-usability is often never a consideration. This has put a strain on finite resources and an over-saturation of low quality goods. It's also introduced high amounts of waste and emissions from both products, packaging and over-use of energy sources.

We created Andro family of luminaires based on products, packaging and performance considerations from using recycled lighting waste in production of the lights to designing recycled packaging that could be re-used. Our unique position of designing projects and specify/supply our own lights meant we can feed into this design & supply loop through the manufacturer's as well as specifier's/end-user's perspectives. We could uniquely regulate the environmental impact of our products and services a lot more than our peers. The intent behind circularising our supply chain through Andro is to establish a balance between ecological (planet+resourcing), industrial (products+manufacturing) & social (people+behaviours) systems.

An entire lighting range was created to specify on projects with an overall incredible ability to illuminate spaces. The high colour quality characteristics of Andro has a flattering effect, helping textures, fine details and colours to stand out. Additionally, the anti-glare design of the product also provides added visual comfort thereby enhancing the user experience and provides a soothing effect. Better CRI characteristics and light quality of Andro provide a feel good factor to the occupants in the space (a more human centric approach than artificial lighting). It's also provided reduced carbon footprint (and electricity bills) due to dimming functionality & controls.

Our organisation comprises of architectural lighting designers, suppliers, product developers and production. Our team used this unique positioning to design and engineer with an entire project & product lifecycle in mind. Andro is designed with modularity and interchangeability in mind to reduce the overall number of SKU's that are needed to be carried through the chain. It uses internal components that come with high durability and quality so that its lifetime can be prolonged. It is built with cautiously considered materials (includingrecycled aluminium) that come with a higher recyclability value and is designed to enable recovery of most materials at the end of its life. The technical characteristics of Andro are designed to get the most light for power consumed thereby reducing the amount of light fittings required in any space. The packaging of the product is also exceptionally considered. There is no plastic in the packaging and it's fully recyclable. The shape of the boxes is thoughtfully designed so that they can be re-purposed for storage of any consumables (pens/chopsticks/make-up/tools). The paper install guides have also been replaced by easy to scan QR codes thereby preventing wastage. We also added native Australian seeds to the packaging for replanting.