Rhythm IC®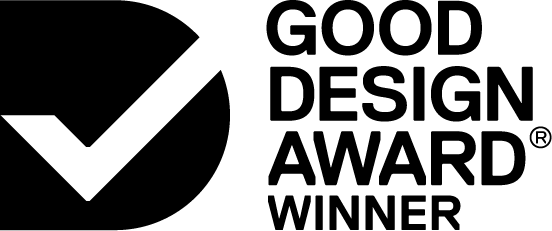 2016

Product
Medical and Scientific


Designed By:
Design + Industry - Usability, Concept/Mechanical Design and Product Engineering
Hydrix - Electronics, Firmware and Clinical Software
Murdoch Children's Research Institute (MCRI) - Clinical Technology Development
Commissioned By:
GI Therapies Pty Ltd
Designed In:
Australia
Rhythm IC® is a non-invasive TENS based medical device used to treat chronic constipation in adults and children. Following a period of daily home treatment, many patients show a clinically significant improvement in bowel function and quality of life, significantly reducing their long-term dependence on laxatives or drugs.
CHALLENGE
SOLUTION
IMPACT
MORE
The Rhythm IC® Stimulation System is uniquely designed to deliver interferential electrical stimulation through two groups of adhesive electrodes: The upper group of four electrodes are located close to the level of the belly button and deliver stimulation to the colon, whilst the lower group are situated just above the pubic bone on the front and dimples on the bottom and deliver stimulation to the ano-rectal region. The Rhythm IC® Device employs a patented stimulation algorithm that provides targeted muscular stimulation to promote bowel motility and treat functional constipation. Stimulation between the upper and lower groups of electrodes is alternated throughout the treatment session.

The Rhythm IC® Garment is specifically designed to fit a broad range of body shapes and sizes from small children to large adults. The two-piece Rhythm IC® Garment is constructed from breathable fabrics that stretch and conform to the shape of the body. It is available in 3 sizes which can be adjusted to accommodate a waist circumference range from 50-140cm. Clear printed markings indicate correct garment orientation, length adjustment and recommended electrode positioning. Only fine Velcro adjustment is required by the patient for repeated comfort and to ensure good electrode contact. The Garment, neXus® cable and disposable electrodes can be easily separated for ease of cleaning and replacement.

The Rhythm IC® System is designed for simple operation following the initial setup to minimise patient anxiety. A doctor prescribes the starting intensity level, session length and an optional control lock. The Garment is then measured and fitted correctly with the length and position of electrodes documented. To start treatment, a patient attaches the Garment and turns the Stimulator on. The Stimulator then automatically ramps to its pre-set intensity and operates for the selected session length before it turns off automatically. The patient can reduce or increase intensity or end treatment at all times. Notifications requiring user input are communicated by means of visual, audible and vibratory alerts.

The Rhythm IC® is supplied complete with its own dedicated clinical use Software which, through its intuitive user interface, is used to configure the Stimulator and then view treatment history to track usage and correlate to clinical benefit. Critical metrics such as the selected start level, average intensity, average session length and the number of treatment days are recorded and graphically displayed for the prescribing doctor and patient to review during consultation. These results can be crossed check against a patient diary recording events and a report with recommendations printed and saved to file. No private customer information is stored on the device.

Rhythm IC® is designed for ease of setup and use to minimise patient confusion. This in turn leads to patient compliance particularly in young children. The complete system is quiet and can be worn discretely under loose clothing to allow a patient to develop a regular pattern of use that does not interfere with their daily routine. The Rhythm IC® Garment is comfortable, manufactured from breathable, non-bulky materials and allows the stimulator to be mounted and viewed whilst in use. The Rhythm IC® Stimulator can be set to silent mode and a control lock can be employed for young children to prevent fiddling with the controls. At all times the Stimulator can be switched off if any discomfort is experienced.

The patented neXus® positioning cables take the stress away from Garment setup by eliminating unnecessary loose wires and combining them into a single cable structure terminated by studs at one end and a four pin connector at the other. Each X-shaped Pad is designed to be assembled in a single orientation with the studs spaced at distances which ensure optimum anatomical placement in relation to the upper and lower bowel. A color coded system - Blue to Front & Green to Rear further reduces the risk of incorrect assembly and connection to the Rhythm IC® Stimulator.

The Rhythm IC® has been design with a focus on clinical benefit whist maintaining patient safety. Safety features are designed into the product through usability engineering principles that control the use of the product in a safe manner for a wide variety of ages and ability. The Garment is designed to allow ease of operation and control of the Stimulator by providing an integrated holder to protect it and the patient. The Stimulator's user interface and operation modes are designed to allow simple user controls and feedback whilst real-time monitoring of the stimulation provides piece of mind to the patient as under/over treatment and fault conditions are detected and controlled at all times.