ReachOut PeerChat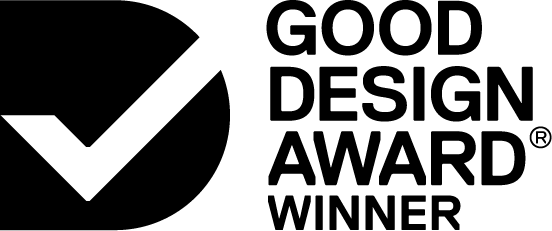 Designed By:
ReachOut
Deepend Group
How To Impact
Deepend
Commissioned By:
ReachOut
Designed In:
Australia
ReachOut PeerChat is a safe, anonymous space for young people to be heard. Through online text chat, young people can talk for free for up to 45 minutes with a trained peer worker who has their own experience of mental health or life challenges.
CHALLENGE
SOLUTION
IMPACT
MORE
The mental health and wellbeing of young people is a major public health concern. Almost 40% of 16–24 years old experience a mental health disorder over a 12-month period. Although they have higher prevalence rates than the general population, more than a million young people with a mental health difficulty are not seeking professional support. There are numerous systemic barriers for young people seeking professional support. There's an urgent need for early intervention, youth-centred services that respond to the increasing – and varying – pressures that young people today experience. We need new support models addressing young people's needs and desirable futures.

Our research revealed young people needed accessible, non-clinical, and personal support. We ran seven weeks of 'sprints' to explore support prototypes ranging from games to art interventions. Through an online self-reflection experiment, we found young people simply wanted someone to listen and validate their struggles. One-on-one online chat with a trained peer emerged as their preferred method. The design decisions were co-produced with a community of young people, peer workers, and clinical psychologists. 'Sprinting' through complexity was exhausting, we moved to a more sustainable agile process, developing the service and workforce model for several months before launching.

PeerChat helps young Australians overcome systemic mental health support barriers when they need it most. PeerChat can reduce distress, increase mental health knowledge, and positively influence the way young people feel about themselves and others. It enhances the wellbeing of young people through connection, understanding, and hope. Its digital, anonymous, and one-on-one nature improves accessibility for our most vulnerable communities. Importantly, it's an exemplar for the value of people with lived experience to co-produce and deliver safe services that are highly personal while being relevant and inclusive for the diverse nature of humanity.

We recognised and responded to small design details that have big effects: - Fundamentally, a texting format is anonymous and reflective, creating more accessibility and ease in sharing hard-to-talk-about things. - Where some services can re-traumatise during onboarding by asking for many details or for a categorisation of issues before support, our onboarding is a few clicks, only requiring a mobile number or email. - Supportive messaging and auto anonymous or user generated usernames help young people feel safe and private. - Onboarding calming interventions like music and a guided breathing exercise help to reduce anxiety caused by anticipation. - Young people can control the pace of the conversation with an innovative 'thinking time' button, reducing any pressure to respond quickly. Importantly, this wasn't about creating new digital features, it was about removing old barriers to accessing support. The real value is the ability to speak with a trained peer who understands; a young person on their own recovery journey who can use their experience to support others. Every aspect of the peer workforce was co-created with Peer Workers, industry experts, and clinical psychologists. The duty of care processes, tools, and training support Peer Workers as experts in facilitating safe, respectful, non-judgmental conversations.