Omnia – Omni Glider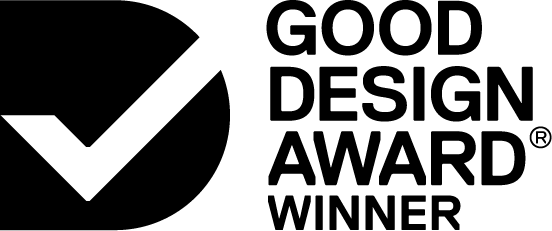 2021

Product
Housewares and Objects


Designed By:
Design + Industry (D+I)
OMNIA (Rotacaster)
Commissioned By:
OMNIA (Rotacaster)
Designed In:
Australia
Simple, useful, and beautiful, Omni Glider is noticeably, unnoticeable. Designed and made in Australia, the unique and aligned wheel-base design utilises patented multi-directional omni-wheel technology to help move heavy potted plants with ease.
CHALLENGE
SOLUTION
IMPACT
MORE
The Omni Glider design needed to address several design flaws commonly found in many plant dollies in the market today. It needed to introduce a new more consistent and reliable user experience by utilising Omnia's patented, multi-directional, omni-wheel technology. Omni Glider required a minimalist + understated design that wouldn't detract from the main feature - beautiful potted plants. Common design flaws of existing market products include: - Poor load stability due to the use of free-moving caster wheels. - Poor directional control due to the use of free-moving caster wheels. - Corrosion and breakage due to corrosive parts e.g. screws, bolts, plates, etc.

The use of omni-wheels provides the simplicity and advantages of a fixed wheel while maintaining the multi-directional capability of a swivel caster. Utilising the characteristics of omni-wheels, a low profile (6cm), plinth-like circular base (hides the wheels) displays + compliments the form and look of plant pots, while improving the safety, ease, consistency, and reliability of moving them. High-quality materials ensure Omni Glider keeps going - and won't rust, corrode, break, or collapse. An impact-resistant, low profile injection moulded, glass-filled PP body; a continuous rubber non-slip top ring; corrosion-resistant, polymer and stainless steel omni-wheels combine to provide a signature smooth glide.

100% Australian-made. Manufactured in NSW. Omnia strives to ensure products and supply chains are Australian, contributing to the economy (locally + nationally), whilst eliminating other environmental factors such as long-haul overseas importing. By using non-corrosive materials and designing Omni Glider in such a way that it is able to manage heavy loads, this design gives it a significantly longer life than many, current market alternatives. Reducing the need for frequent replacement. Making the movement of heavy plant pots easier + safer reduces the risk of personal injury. Omnia has received a high number of positive reviews alluding to this, particularly from customers (50yrs+). 5-Star Reviews (96%). No other plant dolly, worldwide, uses patented omni-wheel technology. Omni Glider represents a novel, high-value, FMCG product category + market segment and revenue stream for Omnia. Omni Glider introduces omni-wheel technology to consumers, other FMCG OEMs, and product designers - driving awareness about a technology that could provide an advantage in terms of product performance and functionality in other applications.

Gardeners (Professional + Hobbyists) of all ages can easily + safely shift their beautiful potted plants to change the layout and feel of their gardens/balconies, or, simply to help plants chase the sun with a few smooth glides. Omni Glider represents a novel, high-value, alternative for displaying and moving potted plants, that is more consistent with the aesthetics, quality, pride, and investment potential customers have in their pots, and plants. Noticeably, unnoticeable. The Omni Glider's minimalist and understated circular design does not detract from the end user's main feature - beautiful potted plants. Available in two colour options (Charcoal + Off-White). Usability + Safety: When it comes to reducing the chances of back injury in the garden for people of all ages - Prevention is a better solution. Safe and easy to load and unload without having to lift the dead weight of a pot and plant onto it. Reduced likelihood of personal injury caused by moving heavy potted plants, due to the Omni Glider's fluid, ease of movement, and ability to traverse easily over tricky terrains, such as gaps in decks, paving, and tiles. High-quality materials ensure Omni Glider keeps going, and won't rust, corrode, break or collapse over time. Upgrade from 50>90 Kg by replacing rollers wheels with additional omni-wheels.