NOOK Workspace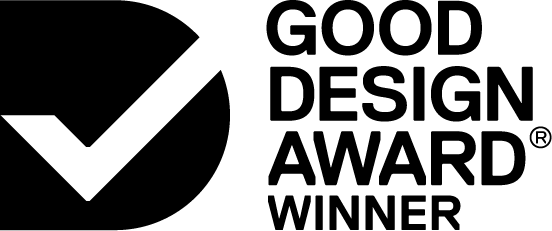 2020

Product
Furniture and Lighting


Commissioned By:
NOOK Workspace
Designed In:
Australia
Nook is a modular soundproof booth designed for the modern open plan office. Nook is delivered flat-packed and can be setup in less than an hour with two pairs of hands. Sustainable by design, Nook is made with the highest quality materials, recycled plastic acoustic panels and ethically certified wood.
CHALLENGE
SOLUTION
IMPACT
MORE
NOOK set out to design + manufacture a primarily Australian made soundbooth solution that reduces distractions & enhances privacy in open-plan offices. The challenge was to develop a high-quality eco-friendly soundbooth without costing the earth. To rival international solutions, NOOK demanded a small footprint, desk space, power and superior soundproofing, ensuring privacy & reduced office distractions. NOOK needed to be modular, enabling units to be assembled & moved by customers. Challenged to feel private, but not claustrophobic, suited to short private tasks (Phone + Video calls), whilst discouraging extended use. NOOK sought a minimal + calming aesthetic, referencing Scandinavian interiors, suiting a variety of office environments.

NOOK delivers a flat-packed modular sound booth, that takes less than an hour for two people to assemble with one hex key. Unique multi-layered panels - PEFC-Certified plywood and 100% PET marbled acoustic felts (est. 80% recycled ≈ 1200 bottles per booth) reduce sound ingress up to 30dB. With a single power entry point for 'Plug + Play' installation, interiors are dappled by calm soft box lighting, circular fan ventilation, and power + USB sockets are auto-switched. User testing identified optimum; wall, door, whiteboard + internal bench positioning. NOOK is minimally styled in neutral white + black finishes, with FSC-Certified American Oak hardwood frame + details.

The NOOK Soundbooth focuses on office wellness by reducing distractions and enhancing privacy - improving productivity for teams in modern open-plan offices. NOOK has pioneered an eco-friendly acoustic soundbooth solution (recycled felts + ethically certified woods) that's cost-effective + reduces environmental impacts wherever possible. NOOK provides superior quality at an affordable price (compared to branded/white-label alternatives), that is sized + minimally styled to suit most office spaces. NOOK cuts out the middleman, selling direct to customers and offers a 5-year warranty quality guarantee. NOOK is eco, ethical, and designed + manufactured in Australia.

• NOOK is Designed + Manufactured in Australia. • Reduces sound ingress by up to 30dB. • NOOK stands by it's product, offering a 5-year warranty. • Ecoustic® Panels - 100% PET (est. up to 80% recycled, including an est. 1200 recycled water bottles per booth). Nontoxic, non-irritant + non-allergenic, Ecoustic® Panels are Greentag Level A Certified + recyclable. • Ecoustic® Panels Marbled Oyster (soft grey toned marbled felt) interior panels are warm, welcoming, calm + comfortable, minimising claustrophobia. • Unique soundproof layered panels: Ethical PFEC certified plywood (European certificate). • Structure + Styling: NOOK stands on it's own without standing out. Ethical FSC certified American Oak frame + contrasting details (door handle, bench, soft box light + ceiling) are inspired by Scandinavian interiors, neutrally suited to most office styles. • Exterior Panels: Neutral White or Black (Customisation available by consultation) • Ventilation is a unique circular system, two fans constantly push air in whilst circulating air out. • NOOK is sold direct to customers, cutting out the middle-man and multiple-party margin markups. • NOOK is competitively priced, up to 1/2 the cost of some alternative comparable branded solutions. • NOOK supports CSI Manufacturing (Corrective Services NSW). CSI provides an opportunity for work, up-skilling, socialising for inmates to improve their well-being and deliver a high-quality sound booth.