Kanso® Cochlear Implant Sound Processor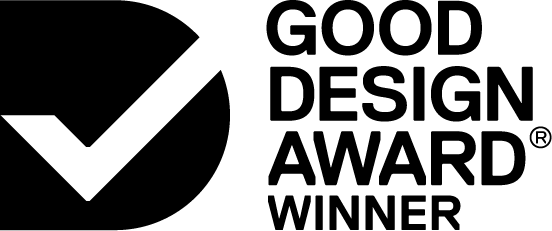 2017

Product
Medical and Scientific


Designed By:
Cochlear Design and Development Team
Input from Blue Sky Design Group
Commissioned By:
Cochlear Limited
Designed In:
Australia
Kanso is a smart, simple and discreet off-the-ear cochlear implant sound processor.
Featuring a robust, all-in-one design, it's easy for recipients to use. For clinicians, the design has few parts to manage and troubleshoot, optimising clinical time. Kanso is the smallest and lightest off-the-ear sound processor on the market.
CHALLENGE
SOLUTION
IMPACT
MORE
Through the use of specific engineering plastics, Cochlear has combined the traditional coil, cable and behind-the-ear (BTE) sound processor into a single unit, delivering a significant level of comfort and discretion to cochlear implant recipients. Kanso weighs 13.9 g with a magnet strength of 2 and two zinc air 675 batteries, compared to the major competitor's at 18.5 g. Experienced cochlear implant recipients report that Kanso is so comfortable, they forget they are wearing it. They love how it "frees the ear" compared with a BTE sound processor, giving them the confidence to get on with their life. In a clinical trial, 82% of people rated Kanso as more comfortable than their BTE sound processor.

Kanso is designed to fit snugly against patients' heads for comfort and security, giving them the confidence to connect to their world. It also comes in eight colours, so patients can personalise their sound processor and choose the shade that best matches their hair or sense of style. It can blend in so well that other people may not even notice it. References can be provided upon request.

Kanso features an automatic scene classifier, SmartSound® iQ with SCAN, and dual microphones, so recipients can experience quality hearing in every listening environment. This powerful combination of technologies delivers significantly better speech recognition in noise compared with competitor devices with a single microphone. Kanso can be used with Cochlear™ True Wireless™ devices, such as the Cochlear Wireless Mini Microphone and TV Streamer, enabling recipients to hear better over distance and in noise, and stream conversation, music and sound directly to their sound processor. References can be provided upon request.

How do you bring the latest technology from the BTE sound processor into a smaller, single unit, without compromising hearing performance? The directional microphone algorithms were re-optimised to account for all the possible locations of the microphones relative to the ear, the position of the implant after surgery and varying head anatomies. This involved characterisation of the dual microphones in different locations on the head and ensuring sensitivity levels were balanced whether sound was coming from front, or the back. Our study showed the different microphone locations had little effect on the technology and recipient's experience quality hearing in different listening environments.

Kanso has a robust, all-in-one design. Recipients just press a single on/off button, place the Kanso on their head (positioned over the implant) and let Cochlear's innovative technology take over. The device is made of a very light and hardy material, with silicone joints and nano coating of some components making the device water-resistant (IP54) and allowing patients to enjoy activities in and around water with confidence. For clinicians, a simplified design means less parts to manage and troubleshoot, which means they can spend more time on rehabilitation and counselling.

Recipients have told us that they want a simple and discreet solution for their hearing loss. They simply want to put their device on and get on with their life. Kanso meets those needs. Our market research shows that those people looking for discretion would adopt a cochlear implant faster with the introduction of Kanso6. We believe this will create growth for the cochlear implant market and ultimately result in providing more people access to sound. We are pleased to advise that Kanso is performing extremely well in the market, and is exceeding our sales expectations and meeting recipients' needs.

As a medical device company, Cochlear implements a quality management system compliant with ISO13485 (Medical Devices, Quality Management Systems, requirements for regulatory purposes). All product development processes are aligned with this system to ensure safety and efficacy of Cochlear's products for customers. Cochlear implant systems are subject to a wide range of Australian and international standards and codes. Various verification activities were conducted for Kanso in order to demonstrate safety and efficacy, such as biocompatibility and degradation testing of the materials and severe heat testing to demonstrate thermal safety.