Gidget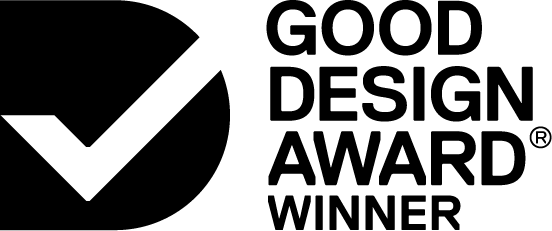 Designed By:
Planet Innovation Pty Ltd
Commissioned By:
Genea Biomedx & Merck as ART Innovations
Designed In:
Australia
Gidget is a customizable witnessing and workflow management system which identifies and tracks human samples throughout assisted reproductive treatment. By transitioning from manual to electronic witnessing in clinical and laboratory procedures, clinics can be assured peace of mind, increased efficiency and streamlined auditing approvals.
CHALLENGE
SOLUTION
IMPACT
MORE
Although generally recognized as a rare event in IVF, there have been instances where biological sample mix-up has occurred with distressing outcomes for the patient. Even with manual Double Witnessing techniques, the risk of human error is still present. For some large clinics, the loss in productivity due to manual witnessing interruptions can be around 2250 hours per year. The Gidget system features a wireless hand-held scanner with inbuilt easy-to-use app that aids sample identification during every step of the IVF procedure. By cross-linking with customized labels, this electronic witnessing system substantially reduces the risk of mismatch errors occurring and frees up clinical staff in the lab.

The Gidget Web App and dashboard can be deployed throughout the clinic to provide clear visibility and tracking of the patients journey throughout the assisted reproductive therapy. Patient's cycle progress is clearly displayed and monitored on a large clinic dashboard, with daily schedules outlined for each patient that staff can see at all times. Error alerts automatically highlight as they occur, allowing clinical staff to respond quickly preventing any patient mismatches from occurring. On the hand-held scanner, workflow rules assist the scientist as they go about their everyday tasks, with incomplete steps automatically identified to ensure no step is left undone.

The interface has been designed to tie seamlessly into the Genea Biomedx product ecosystem by leveraging existing brand assets. Regular consultation and usability testing with clinical staff ensured the Gidget interface has been optimized for ease-of-use within the clinical environment. The clean, uncluttered graphical interface presents information in a concise, easy-to-read format, with status and errors clearly identified that is consistent across web interface, dashboard and handheld app. Care has been taken to ensure the interface is applicable in multiple territories by identifying ubiquitous language and an extensive icon-set.

Unique barcoded patient labels are created and assigned to specific days within the patient's cycle in advance of a procedure being performed. This is a onetime set up process to ensure the day to day tasks are not hindered. When the Gidget handheld scanner is used to scan dishes, tubes and other consumables used in processing patient's genetic material, the Gidget system can automatically update the status of that patient. Each user has a unique barcode log-in to the system that ensures security and traceability. All information associated with each individual scan is recorded including who resolved errors.

Each IVF clinic is unique, with customized workflows in processing patient's genetic material. Gidget is designed to easily adapt to clinics specific layouts and lab procedures and requires no upgrades to existing laboratory equipment. Gidget integrates directly with the lab's existing electronic medical record system (EMR) which manages patient demographic information. All necessary labels and related label rules can be fully customized to align with the existing lab processes.

The benefit of tracking genetic material throughout the lab process is capitalized through the auditing feature which allows past events to be reviewed. Users can search and filter for specific patients, users, warnings errors, within a given time period. This can then be exported as a print ready report, greatly streamlining the auditing process which is a requirement for all IVF clinics. By correlating errors or warnings against users and events in one interface, Gidget can provide information to highlight inefficiencies in workflow and also where additional training might be required.