Game of Awesome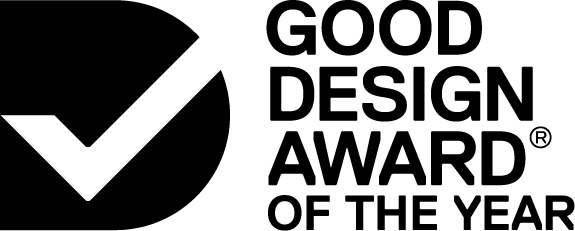 Designed By:
Dave Turnbull
Robert Whitaker
Aaron McKirdy
Gavin Mouldey
Morgan Davie
Commissioned By:
New Zealand Ministry of Education
Designed In:
New Zealand
Game of Awesome inspires students to write by stealth. Gameplay is truly fun, with content pitched perfectly to the kids' taste, thanks to our co-design practise. Stories are created using gross, random, ordinary, scary, and daring idea cards as prompts. Illustrations packed with colloquial NZ humour, make it uniquely "awesome".
CHALLENGE
SOLUTION
IMPACT
MORE
Game of Awesome is an hilarious, educational card game designed to inspire year 5-8 students to write creative stories — whilst increasing their literacy levels. Published as Creative Commons by the Ministry of Education, the game is distributed free to schools. The game presents undefined pieces of a story, such as "Crisis" and "Expert", then challenges players to choose inventive ideas from their hand of gross, random, ordinary, scary, and daring idea cards as prompts. These ideas then become the building blocks of stories. Winning the game involves using card combinations in the most entertaining way — by stringing disparate ideas together into a cohesive story.

For many kids literacy can be a challenge that has a major impact on their learning. And when it comes to writing, research clearly shows boys especially will often struggle and are likely to express themselves less and less. Driven by research, Game of Awesome is designed to help arrest this decline through inventive, literacy-based gameplay. It kickstarts creativity in a way few other resources have been able to.The game aims to inspire imagination; lift literacy and foster a love for writing. It acts not only as a 'safety net' for struggling learners, but challenges more accomplished students; it is a tool for 'getting started', which is widely considered the hardest obstacle to overcome. And… it's fun!

In a context where digital interfaces are dominating the conversation — and certainly holding the attention of students — the design of compelling physical resources is becoming more of a rarity. Game of Awesome stands out, intentionally, as a disruptive take on an old format — card play.The brash new take on an old idea makes the resource both curious and compelling to young learners. And thanks to well-trod gameplay mechanics, the game quickly delivers serious learning outcomes 'by stealth'— as it doesn't seem like conventional school work.

The concepts — spanning 200+ separate cards in four themed packs — were developed with input from students of the target age range. We ran workshops in schools and many of the card ideas came directly from kids. We then held additional user sessions with teachers to ensure the game worked in the classroom.Our team of pedagogical experts, game and visual designers collaborated and — with the help of teacher pilot tests — this ensured the game is engaging, easy to master, and has increasing layers of strategy to keep the attention of older students. Several variations to the game are available, each providing different literacy challenges through play.

Without a doubt, the attitude of the game is best summed up by the illustration and design. The cards is pitched at kids in such a way that they can — should they choose to — mimic the simple graphic style of the quirky imagery.The game features over 200 illustrated idea cards that can be gross, random, ordinary, mythical, scary or daring — to ensure gameplay and story writing is fun. Each illustration is packed with personality and wit that extend the idea and kickstart kids creativity!

One measure of success was how widely this resource was picked up. Confident that it would be well-received, we wanted to remove any barriers to getting it in the hands of teachers and kids.The Ministry of Education provides the Game of Awesome free on-demand to every school in New Zealand. It's also published under Creative Commons, so schools can remix it and make it their own. The free and open nature of the game has helped ensure it reach as many students as possible to achieve its primary objective of increasing literacy.Though not available commercially in its printed form, the game can be downloaded in PDF format, which can be freely printed by anyone. This includes detailed teaching support resources.

As well as the game itself also being freely available as a PDF, players can unleash their creativity through various downloadable extras for Game of Awesome. Several variations to the game are available, each providing different literacy challenges through play. Other resources, such as blank card templates give schools ways to remix the game and make it their own. Planner sheets also give students a practical way to break through the obstacle of starting to write.Information and research about the game, ways of using it in diverse learning environments, and how it relates the Curriculum, offers support to teachers in using the resource.