CATH TAG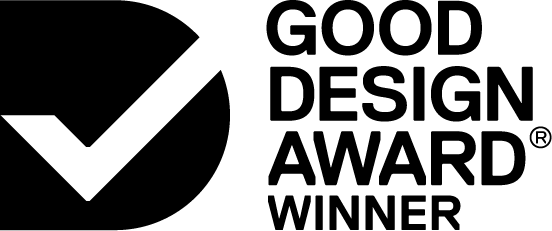 2016

Product
Medical and Scientific


Designed By:
Design + Industry Pty Ltd
In 2014, Australia's hospitals had 1,621 cases of "golden Staph" caused by a peripheral intravenous cannula not being replaced. 60% of these patients died within one year.
CATH TAG is a low cost, single-use disposable timer that reminds hospital staff that an intravenous cannula needs to be reviewed or replaced.
CHALLENGE
SOLUTION
IMPACT
MORE
Healthcare associated infections (HAIs) are a major problem in hospitals around the world. In the US, there are 4.5 HAIs for every 100 hospital admissions resulting in annual direct hospital costs of $28-$45 billion dollars. Common sources of HAIs are peripheral intravenous cannulas (PIVCs) left in place for too long, resulting in bloodstream infections that kill 20% of affected patients. CATH TAG is a simple solution that is fully compatible with existing paper records and hospital procedures. By enabling a timed alert into existing paper records, CATH TAG gives healthcare workers timely information to intervene before the risk of acquiring a preventable HAI is elevated.

In an environment of significant cost restraint and increasing demands for patient safety, a low-cost solution to HAI's is desperately needed. Each year, for every 100 beds in an average Australian public hospital there are 5 HAI's and 35 catheter-associated urinary tract infections, costing up to $290,000 to manage; not including additional surgical and medico-legal costs. CATH TAG helps stop the spread of easily preventable infections as well as their associated risks and with its simple, low-tech design, a year supply of CATH TAGs for every IV and urinary catheter in a 100-bed hospital costs as little as $22,000; representing a real and valuable cost saving to Australia's healthcare system.

CATH TAG integrates seamlessly with existing hospital procedures and supports current nurse behavior and workflow. With minimal additional training, nurses, doctors and paramedics can quickly and safely use CATH TAG in both the ER and ward settings, and is optimized for use with existing cannula trolleys and patient record systems both at the bedside and at the nurses' station. The 'peel and apply' smart label replaces the current PIVC paper label already used by hospitals - so CATH TAG represents little additional work to start a timed reminder for cannula replacement: a feature not currently available to help nurses and doctors track PIVC insertion.

When a cannula is inserted, in most hospitals a small sticker is placed in the paper patient record to indicate when the device was placed and by whom. As further notes are added, this sticker becomes buried and difficult to review. This has led to preventable mortality from PIVC's being left inserted for longer than indicated. CATH TAG has been designed to extend over the edge of the patient notes so that an alert can still be easily seen three days after admission and after several pages of additional notes are placed on top. This re-think of how a PIVC insertion label is introduced into the notes ensures nurses are provided the right information at the right time with minimal disruption to existing routines.

As part of normal hospital policy, nursing staff should review the patient and their notes every 6 hours. So, at some point during these 6 hours if a PIVC is needed to be replaced an alerting CATH TAG will be easily observed by staff on duty. Hospital wards are a visually noisy environment. CATH TAG's LED interface is predominantly dormant; allowing the CATH TAG to blend into the background until it is needed. When the time for intervention has arrived - the rapidly blinking red LED interface activates and gives a nurse or doctor all the information they need to act on replacing the cannula before a patient's infection risk is elevated.