Breathe Well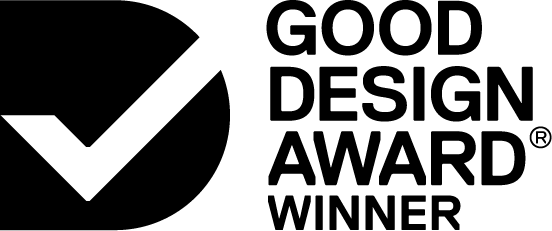 2017

Product
Medical and Scientific


Commissioned By:
Respiratory Innovations Pty Ltd
Designed In:
Australia
Breathe Well is an interactive, wireless medical device that enables patients to help improve their own cancer treatment, simply by breathing. Breathe Well shows patients how to adjust their breathing in real-time to allow the therapeutic radiation beam to more accurately target cancers near the chest and abdomen.
CHALLENGE
SOLUTION
IMPACT
MORE
Cancers near the chest and abdomen (e.g. breast, lung, liver) are subject to respiratory motion induced by the diaphragm and chest-wall. By manipulating their breathing, patients can ensure that the cancer moves in a predictable way, allowing the radiation beam to accurately target the cancerous tissue location and minimise damage to the surrounding healthy tissue. The combination of (i) a 3D depth-sensor camera that monitors the respiratory motion of the patient breathing in real-time, (ii) a visual display to inform the patient how to adjust their breathing, and (iii) a computer processor to calculate the patient's customised visual breathing guide, provides a biofeedback loop for cancer radiation therapy.

The key components of Breathe Well: (1) Respiratory sensor, (2) visual patient display, and (3) computer processor, are all housed in a single unit. This is a unique and advantageous design as it enables faster equipment setup; facilitating a more streamlined clinical workflow, minimising delays and allowing clinicians to be able to treat more patients each day. Existing monitoring systems are comprised of numerous components that need to be setup individually and interconnected to achieve a similar functionality to Breathe Well. By housing all the necessary components in a single wireless unit, Breathe Well reduces the equipment a hospital needs to acquire, store and maintain.

Unlike competitors' devices, Breathe Well is compatible across an extensive range of vendor platforms, maximising Breathe Well's market while providing a convenient solution to hospitals utilising multiple vendors' imaging and radiation treatment machines. Vendors' imaging and treatment equipment typically maintain a specific design that only allows their own equipment to logistically fit on to their setup. Breathe Well is able to attach to any vendor's equipment, regardless of design variations.

An element of cancer radiation therapy that is of utmost importance is replicating patient and equipment positioning across multiple days of treatment. Cancer radiation therapy is typically performed every second day for up to 60 days and the radiation beam is programmed to fire at the exact same spot for each of those many treatment days. Extreme care is taken in replicating the physical setup of patient positioning equipment and Breathe Well must be no exception; therefore, the vertical, horizontal, and rotational adjustments of Breathe Well are all intuitively labelled and notched in adjustable positions that lock into place. Each position setting is logged and easily replicated over each treatment day.

To further provide an ergonomic setup and operation, the Breathe Well system is wireless. The Breathe Well software is operated by a tablet computer by the hospital staff in the operating room, which is connected wirelessly with the Breathe Well device in the treatment room. This is beneficial because (1) it further expedites the setup process as it minimises the needed hardware components, and (2) it negates trip hazards by not having any cables running across the floor.

The Breathe Well respiratory sensor overhangs the patient's chest, directly monitoring the rise and fall of their chest as they breathe. By monitoring the surface of the patient's chest, it simplifies the operation and setup by negating the need for any additional pieces of equipment, such as markers placed on a patient's chest, as utilised by competitors' products. Additionally, directly measuring the patient's chest is a more accurate method of recording the respiratory signal than markers.

As a wireless device, the Breathe Well system is supplied with a docking station to house the device when it's not in use. The docking station also charges the Breathe Well battery, and provides a router to further facilitate the wireless Breathe Well signal. The docking station also includes a space to store the tablet computer that runs the Breathe Well controlling software.