Blackmagic Cloud Pod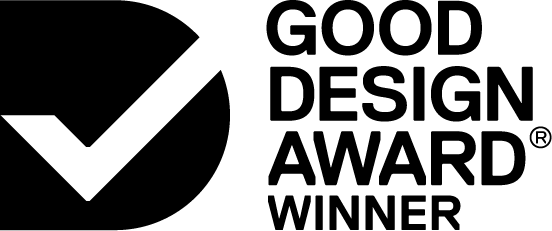 Commissioned By:
Blackmagic Design
Designed In:
Australia
The Blackmagic Cloud Pod is a ground-breaking design that converts any USB-C disk into a network storage device. Designed specifically to enhance multi-user film and television post-production workflows, it costs just $395 and facilitates fast, secure, real-time collaboration, be it in a studio or across the world.
CHALLENGE
SOLUTION
IMPACT
MORE
A range of inherent challenges faces any film or television project, not least of which is the effective sharing and editing of massive, confidential digital video files. This is exacerbated for independent productions working with shoestring budgets, makeshift studios or remote teams often scattered across the globe. With Blackmagic URSA Mini Pro capable of producing 12K digital video files at framerates of 60fps, most internet connections are too slow to cope, especially when accessed dozens of times a second by multiple users throughout post-production. Traditional Storage Area Networks (SANs) are expensive, complicated and inflexible, requiring specialist installation and ongoing maintenance.

Lightweight, compact and discrete, the Blackmagic Cloud Pod can be used anywhere, and is an affordable means of establishing a fast, multi-user post-production workflow. A true 'plug-and-play' solution, users simply power up the Cloud Pod and connect to a network via the high speed 10G Ethernet port. Plug in up to two USB-C disks and they instantly become available to everyone on that network. Ideal for remote collaboration, Cloud Pods can be placed in multiple locations, leveraging Dropbox sync to create a local copy of each file that is instantly available to editors and colour graders regardless of location.

Enhancing the workflows of creative people with accessible, professional video technology remains central to Blackmagic Design's ethos. This is underpinned by a holistic, multi-disciplinary business strategy in which diversification is driven by experiences that connect people to other segments of the Blackmagic ecosystem in a seamless and intuitive way. The affordable Cloud Pod revolutionises post-production workflows by allowing users to leverage existing, inexpensive storage media for effective real-time collaboration between cinematographers, editors, colour graders and special effects artists. With minimal investment studios can free themselves from the inefficiency of inferior technology, enhancing productivity without investment in expensive, inflexible infrastructure.

High Performance 10G Ethernet With a high speed 10G Ethernet port typically found on expensive workstations, the Blackmagic Cloud Pod offers 10 times the speed of regular Ethernet. Even with dozens of users accessing files simultaneously, Cloud Pod can run the 10G Ethernet port to its maximum capacity, delivering comparable performance to expensive business SANs but in an affordable design that can be installed by the user. No Subscription Costs The Blackmagic Cloud Pod is private storage that is fully controlled by the user. There are no subscriptions to sign up for, no monthly license fees, and no tracking of usage or data. The free software utility for Mac and Windows allows users to run a private network, totally disconnected from the internet. This is critical for many security standards where computer networks cannot be connected to the external internet. Multi-Camera Video Workflow The Cloud Pod enables broadcast quality video workflows by allowing users to connect USB-C disks recorded on camera to the USB-C port on the Blackmagic Cloud Pod. This lets multiple DaVinci Resolve workstations access the recorded files instantly, an ideal workflow for live broadcasts using Blackmagic Pocket Cinema Cameras, which can record direct to USB-C disks.