BIBO Water Bar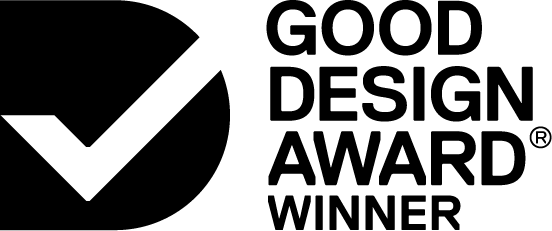 2017

Product
Domestic Appliances


Commissioned By:
BIBO Water
Designed In:
China
The BIBO Water Bar is an innovative, stylish, compact water dispenser that provides instant filtered, purified, chilled and boiling water on tap. It is ideal for home or the workplace, comes in 10 designer colours, and connects easily to the mains supply to ensure a continuous supply of high quality water.
CHALLENGE
SOLUTION
IMPACT
MORE
As a countertop appliance, the BIBO Water Bar had to be something people would be proud to have on display in their home and office. The clean lines, rounded corners, and black accents give the product a smooth, luxurious, European feel. The colour palette provides classic neutral white, silver, and black tones complimented by a carefully selected range of vibrant colours for those who like a splash of colour in their lives. The BIBO is designed to fit easily under kitchen cupboards and has a 30 x 35cm footprint, similar to an upmarket espresso machine. It is meant to evoke sophistication and convenience, an essential part of a busy, healthy life.

Everything about the BIBO Water Bar was designed to be intuitive and easy to use. Many useful functions were included in the product. The touch sensitive control panel has colour coded buttons and icons, red and blue indicator lights illuminate the filling area when dispensing. The LCD screen has time/date display, icons for operating functions, and hot and cold temperature bars to indicate status. Handy informative messages appear on the LCD screen whenever a button is activated. A removable lid provides easy access to the carbon filter and UV lamp cartridges which can be changed in seconds. A removable drip tray allows filling of tall containers like sports bottles. Multiple functions, simple to use.

The BIBO Water Bar complies with Watermark and C-Tick standards involving rigorous testing for materials, electrical safety, and compliance with plumbing standards. Quality press fittings and connectors with isolation valves minimise the risk of leakage. A child safety lock button and programmable "double lock" function prevent accidental misuse or burns. Separate on/off and hot tank switches and built in safety devices ensure the hot tank is not switched on when empty.

The BIBO is energy and water efficient when compared to appliances it replaces such as the common kettle. This is because the internal tanks are highly insulated and once at temperature require less energy to maintain. It has clever sleep and power on/off modes that power the machine down when not in regular use or at night. By using a cheap and readily available resource - tap water - the BIBO Water Bar mitigates against the high carbon footprint and environmentally damaging PET waste stream of the bottled water industry.

Materials and finishes used in the BIBO Water Bar reflect the overall value of the product. Exterior panels are injection moulded ABS thermoplastic with high quality spray finishes. These are interchangeable if necessary. All water contact surfaces such as tanks, pipes, and fittings use FDA approved materials. The integrated multi-stage 1.0 micron carbon filter is effective in removing tastes, odours, sediment, chlorine, heavy metals, and cysts from tap water. The UV lamp further purifies the water and ensures biofilms do not develop in the cold tank post filtration. BIBO offers a 30 day money back guarantee no questions asked.

RRP of the BIBO Water Bar is $1295 which represents good value when considering the technology and overall quality of the product. It performs the same functions as popular undersink boiler/chiller systems at less than half the price. When compared to buying bottled water the BIBO pays for itself in the space of 1-2 years. BIBO is currently a one product brand and once established in the Australian market will provide excellent returns through sales, service contracts, and replacement filter packs.

The innovation of the BIBO Water Bar is in pairing an efficient heating and chilling system in a compact unit with the technology of an intelligent software control system. It was originally designed to leap frog the relatively static, boring, and unstylish range of water dispensers in the market. BIBO set out to make filtered water sexy and give it the same or even more cache than bottled water. BIBO is passionate about promoting health and well being through good hydration and the replacement of high calorie drinks contributing to obesity particularly amongst children in the community.