Adee App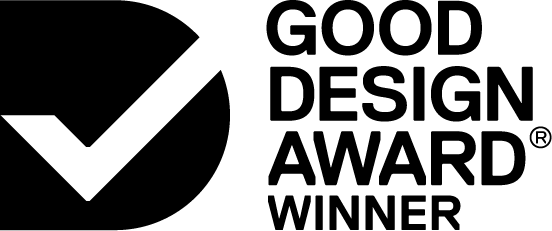 Commissioned By:
Samine Hadadi
Designed In:
Australia
Adee is a comprehensive accessibility testing tool that helps designers start thinking and designing with accessibility in mind in order to create inclusive and ethical products. Our mission is simply to create a positive impact on someone's life.
CHALLENGE
SOLUTION
IMPACT
MORE
Designing for people suffering from different types of disabilities such as color blindness, motor and/or vision impairments can be easily forgotten because most designers aren't suffering from any of these types of disabilities! When web sites, applications, technologies, or tools are badly designed, they can create barriers that exclude people from using the Web. Unfortunately, currently many sites and tools are developed with accessibility barriers which caused the rise in lawsuits during last couple of years. Since 2016, increasing number of website accessibility lawsuits (such as Target or Domino's Pizza) shows lawsuits can hit just about any industry.

By Adee designers can simply design products that are accessible, ethical, and inclusive. Adee is a comprehensive and full-service accessibility tool and extension for various design platforms such as Figma, Sketch, Adobe XD, and soon Canva and more platforms. Adee helps designers to improve accessibility of their projects based to WCAG standards by testing color contrast and applying changes if required, color-blind simulator and generator, checking size of touch targets such as buttons and links , alternative text generator and possibility of sharing with other team members and more.

Users with disabilities often get most of the way through a process, only to find that the end product is unavailable to them because it lacks accessibility features. Adee Accessibility tool promotes inclusive design thinking and help designers with various solutions to harness the experience of exclusion to create products and experiences that are accessible to as many people as possible. Adee support creators to re-think and re-design existing products to improve users experiences especially for users with different types of disability. Also, Adee sharing feature can help designers to create awareness to enable inclusion thinking throughout organisations and departments.

Currently, Adee offers the followings: 1. Colorblind Simulator: o Simulate 8 different forms of color-blindness o Colorblind modes and normal view comparison o Colorblind generator 2. Touch Size checker: Finding the right size in pixels for a designer considering the resolution, screen size and manufacturer is not an easy task. Adee makes it seamless, easy and accurate. o Test size of links, buttons, and any type of touch target to make sure they are accessible. o Test for: § Apple devices § Android devices § Nielsen recommendation § WCAG (css pixel) o Smart suggestion to meet standards 3. ALT Text Generator: (Developed and will be released soon) o Generate ALT text for Svg, Png, Jpg images o Users can add the following information and generate: § Whether the image is Informative / Decorative § Title § Description § Code/tag recommendations o Bulk adds, remove, reorder, and update o Keep all generated ALT texts in a single layer group that can be toggled on / off 4. Comprehensive Contrast Checker: o Based on WCAG guideline o Easily adjust colors to have enough contrast o Apply changes to design 5. Comment on test results and share the test results (report) with the team.