Westinghouse Steam Assist Built-In Oven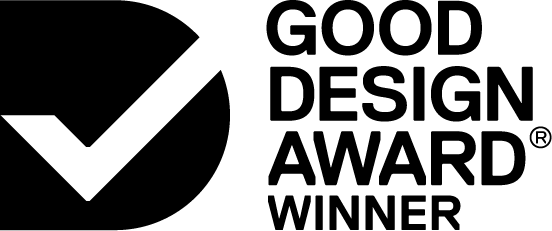 2016

Product
Domestic Appliances


Designed By:
Electrolux Group Design Asia Pacific
Commissioned By:
Electrolux Home Products Pty Ltd
Designed In:
Australia
Cooking with steam helps home cooks achieve high-quality results more quickly and more easily than ever before. Because steam enhances the taste and texture of most foods, we wanted to provide our customers with these outstanding benefits.
Simple and superior?
That's our Westinghouse oven range.
CHALLENGE
SOLUTION
IMPACT
MORE
Our new Westinghouse Built-In Oven range is designed to exceed expectations in every detail. Westinghouse is a no-nonsense brand, so the visual design is also clean and clear. We created solid aluminum handles for the ovens, so consumers can feel the product's authentic durability. The linear design of the oven features edge to edge glass - giving a widescreen appearance and emphasizing the larger internal capacity while complementing modern interiors. The range offers flexibility to our consumers with pyrolytic models, double ovens, knobs or digital controls and white or stainless steel finishes. Quite simply, these ovens deliver on the Westinghouse brand promise in a holistic way.

To deliver an oven that really simplifies the daily routine, we developed our new oven range with three SteamAssist cooking features. SteamAssist delivers exceptional results on roasts and breads with a convenient, easy to use system that maintains nutrients and enhances the texture of food. Our SteamAssist Reheat function eliminates the need for a microwave and quickly rejuvenates leftovers by maintaining moisture content in a way no microwave can. Our ovens also have the largest internal capacity for family-sized ovens and a speedy preheat function that is really swift despite the large size. These ovens use a grill shield which prevents spatter and keeps the oven cleaner and safer. Now that's real value.

For added safety, we used triple-glazed FamilySafe™ cool doors that prevent accidental burns and reduce heat transfer to the kitchen environment. Inside, the super strong telescopic runners extend fully to allow easier access to the food while minimising the risk of dropping and slippage. The child-lock feature on the temperature panel prevents accidents in case a little one is at the controls. Ever mindful of kids in the kitchen, we used a curved radius on the door handle to prevent snags and scratches. It's as safe as an oven can be.

Westinghouse is a family brand that has to appeal to people from all generations. In order to do that, we based our innovations on consumer insights from students, parents, and retirees alike. Many of the people who buy a Westinghouse oven are replacing Westinghouse ovens that have lasted for decades. Our quality lasts. These new ovens are made in our Adelaide factory where we observe stringent quality controls and employ innovative manufacturing processes. The result is a high-quality look and performance at an accessible price point that delivers real value for our customers. In addition, the fingerprint-resistant steel used on our stainless models keeps these ovens looking fresh for years.

In Australia, Westinghouse ovens consistently boast market share above 32%. (Keep in mind that the second most popular brand holds only 14%.) Since our ovens tend to stay in the home for decades, it's important for us to reach the next generation, so no one thinks of Westinghouse as 'grandma's brand'. This product was designed to appeal to our diverse customer base like retirees and Uni students. We've created an interface that's innovative and intuitive, so all our users can work comfortably at the controls. The visual vernacular is high-tech yet approachable and designed to stay contemporary in the long term. Our Steam Assist functions reinforce our brand promise of simplifying day-to-day living.

The design considerations on our Westinghouse built in oven range are defining the Westinghouse brand for now and in the future. The innovation for our Westinghouse ovens is about introducing a premium feature (steam) to a new customer segment. As our Westinghouse customers get used to creating higher-quality meals at home with ease, we expect that their desire for our higher-performance products will develop along the way. At the same time, our thoughtful safety considerations make this one of the safest ovens on the market.