360 Swing Set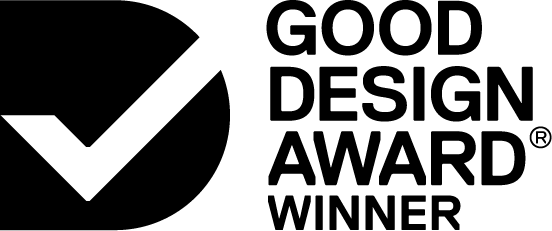 2017

Product
Sport and Lifestyle


The 360 swing set from Vuly is a modular outdoor play set like no other. 360 takes the concept of a play set and turns it into a reliable backyard fixture that families can enhance and customise over time – rather than a temporary toy that quickly deteriorates.
CHALLENGE
SOLUTION
IMPACT
MORE
Vuly 360's black, matte finish and strong A-frame structure appeal to parents who want a robust and safe outdoor play set that offers something different to the standard back-and-forth swing. Compared to other sets - often made from plastic or thin, round tubing - 360's 'chunky' and all-metal design projects the confidence of a premium outdoor product for families with dependability in mind. The heart of 360 - the Spin and Yoga Swings - intuitively suggest distinct types of play. Spin Swing, with prominent Vuly Deck, anticipates the thrust of surfing and snowboarding. With its soft silk and hammock-like design, Yoga Swing projects ideas for more refined recreation in reading or even acrobatics practise.

360 has been designed to offer unique outdoor play in a super-strong package. It achieves this with swings that are customisable to suit the user and unlike any others on the market. The ability for both children and adults to stand and swing - and fully rotate while doing so - on the Spin Swing, or relax on the Yoga Swing, is clear from the 80 kg combined weight rating.While their appearances may differ from conventional swings, the prominent handlebars and easily-manipulated fabric of the Spin and Yoga Swings make their functions clear. Adjustable spin sensitivity, one-step swing removal and entirely 'click-together' frame - features make 360 user-friendly, efficient and easy to understand.

Engineered for stability to protect the user from harm, 360 uses a precisely-engineered A-frame - made from over 2x thicker steel, 40% wider parts and secured with anchors - that prevents the cracking and flexing common in weaker frames. Also sold with 360 is a Shade Cover, to safeguard the user's skin against sun damage during play.All modular swings on 360 are easily detachable - by either removing a bolt or unhooking clamps - to prevent unsupervised play. Furthermore, the rotation sensitivity of the Spin Swing is easily adjustable to suit the user, ensuring that they do not become dizzy or unable to dismount. 360 exceeds the latest Australian and New Zealand Standard for the safety of toys: AS 8124-2016.

360 is easy to fully disassemble; one simply 'un-clicks' the push-buttons on the frame. When disassembled, almost every component of 360 - including its entirely metal frame - is recyclable. To lower disposal rates and to prolong product life, each part is also designed to not only be hard-wearing, but also independently replaceable.For production, 360 uses no new materials - apart from the Yoga Swing - additional to those used in Vuly's trampoline production. This material overlap and integration into current production methods means that 360 minimally increases Vuly's environmental footprint, and allows it to reallocate material between products - depending on demand - to further reduce waste.

360 incorporates Vuly's signature frame construction and rust-prevention finish - thicker steel, rectangular tubes, heat treatment, double galvanisation and powder-coating - to achieve the quality expected at 360's premium price point. During its extensive prototyping process, Vuly prioritised high-quality metal in all components to deliver on the vision of a streamlined, strong and distinct experience.Having been tested for Australian conditions and structurally assessed to ensure robust design and manufacturing, 360 is made to last. This extends to material parts - like the Shade Cover - which is made from the same heavy-duty polypropylene as Vuly's trampoline jump mats to match the frame's longevity.

Because it is both a high-quality, unique standalone product and a 'base set' - for which value-adding accessories and configurations will be continuously released - 360 is an exceptional value proposition. As one that will be supported and expanded upon for the foreseeable future, 360's design will have a healthy uptake and long life. This, along with the streamlined manufacturing process, will generate strong return on investment.As Vuly's first non-trampoline product, 360 leverages the company's reputation as a premium manufacturer, now in the fertile market of outdoor play sets. Vuly's presence in this space will also strengthen its brand by drawing new customers to existing segments of Vuly's business.

The all-new design of 360 is unlike any swing or play product in the world. No other set uses push-button assembly on an all-metal, powder-coated frame. No other set is sold with a long-lasting, polypropylene Shade Cover to protect from UV rays. No other set features an adjustable and fully-rotatable skateboard-style Spin Swing or a soft, polyamide Yoga Swing to practise aerial manoeuvres. 360's innovations range from the micro - including a newly designed push-button system that locks the components together more easily and securely - to the macro. For example, it's fully compatible with most of Vuly's existing range of trampoline accessories, like the Basketball Set and Mister.