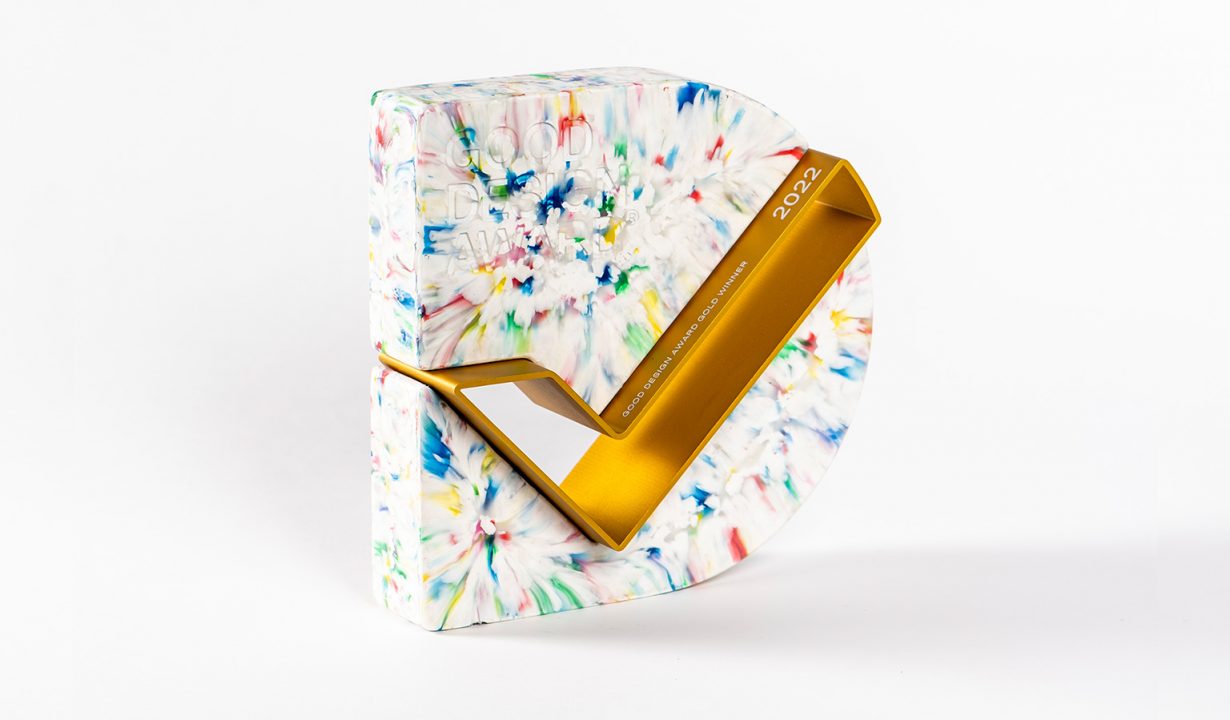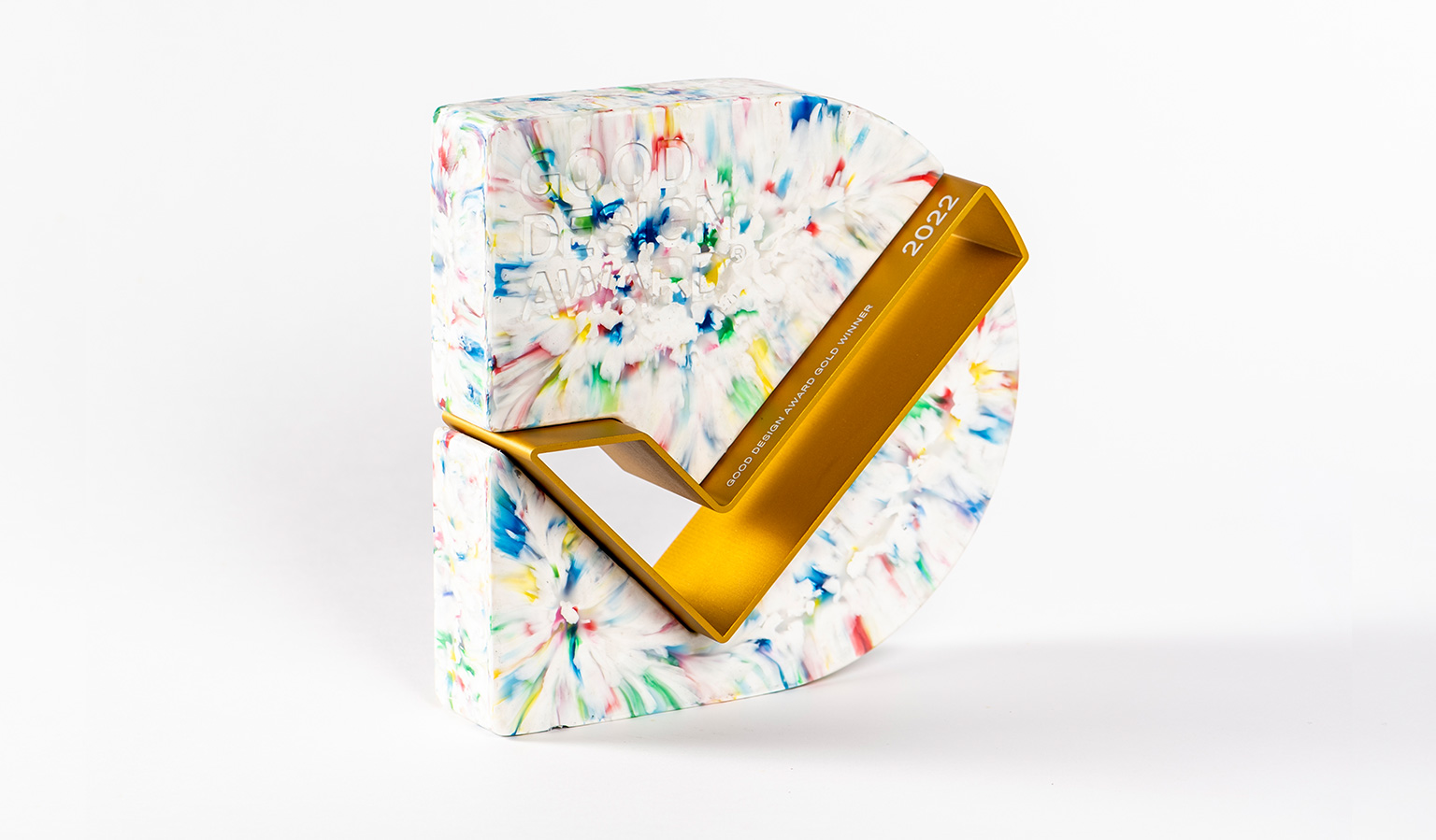 NEW GOOD DESIGN AWARDS TROPHY
Published on: 14 April 2022
Share
FROM TRASH TO TREASURE, GOOD DESIGN AUSTRALIA TURNS PLASTIC WASTE INTO COVETABLE TROPHIES FOR THE ANNUAL AUSTRALIAN GOOD DESIGN AWARDS
Content: Freya Lombardo
Good Design Australia has just released the first images of the new 2022 Good Design Award 'Tick' trophy. Far from being a token gesture, these trophies are in themselves stand-out designs and show a true dedication to practicing sustainable design values.
Winners at this year's Australian Good Design Awards held in Sydney on Friday 16 September 2022, will take home a new trophy designed by Clandestine Design Group in collaboration with Defy, Bespoke Aluminium and Vert Design who will be working on the packaging design.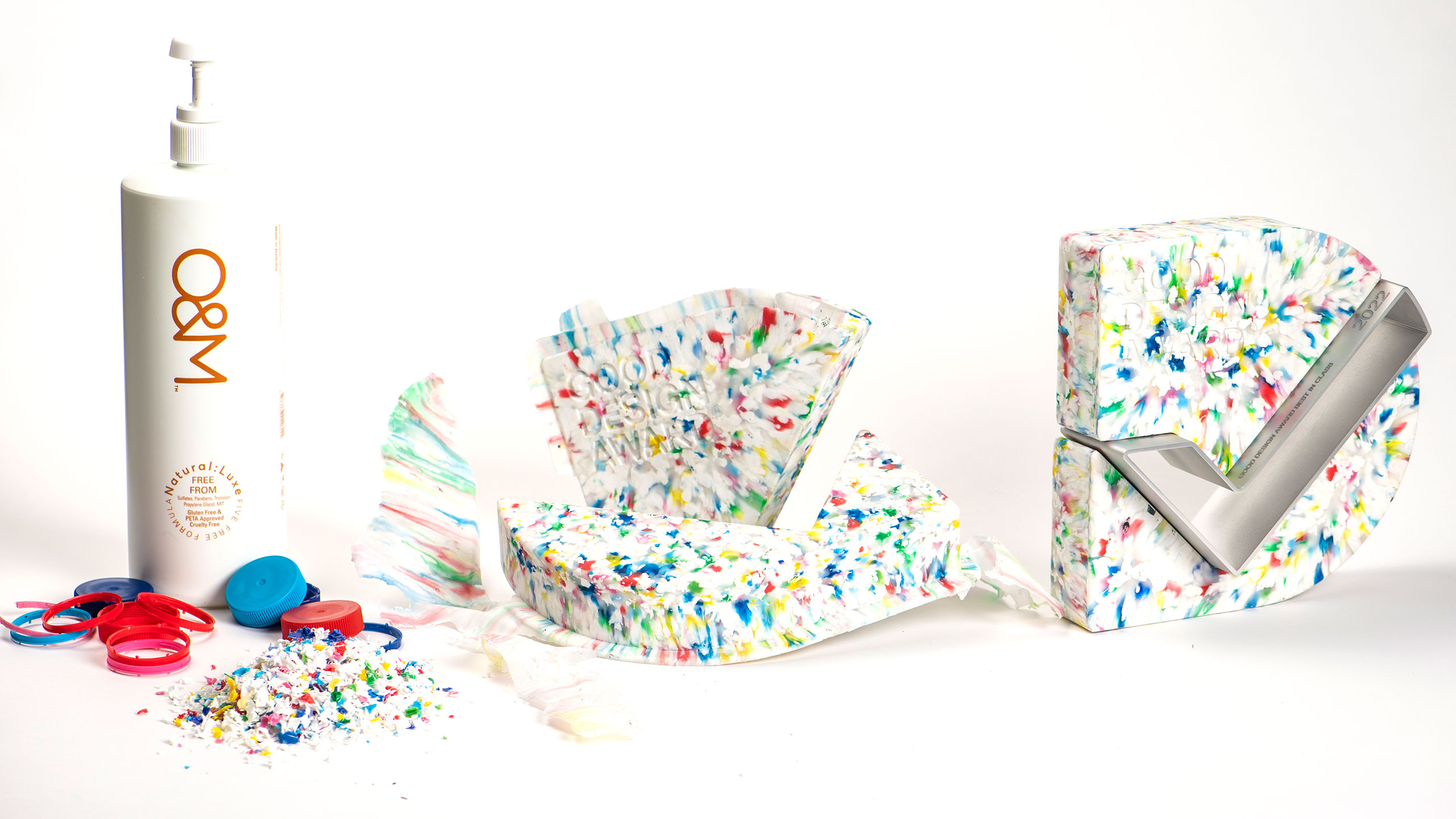 Each trophy contains one kilogram of compressed Australian post-consumer plastic in which an Australian-sourced extruded aluminium tick is embedded.
This eco-accountable project does more than tick green boxes. Good Design Australia's recycled plastic trophies make a powerful environmental statement while providing winners with an accolade they can treasure for years to come.
With 1000 trophies already in play, Good Design Australia effectively diverts one tonne of plastic waste from landfill and marine habitats through this endeavour.
It's a welcome initiative given Australia is drowning in plastic waste, however conscientiously we fill up our yellow bins. Distressingly, only 16% of plastic packaging was recycled in 2020-21[1] and Clean Up Australia estimates about 130,000 tonnes of Australian plastic ends up in our waterways and oceans each year[2].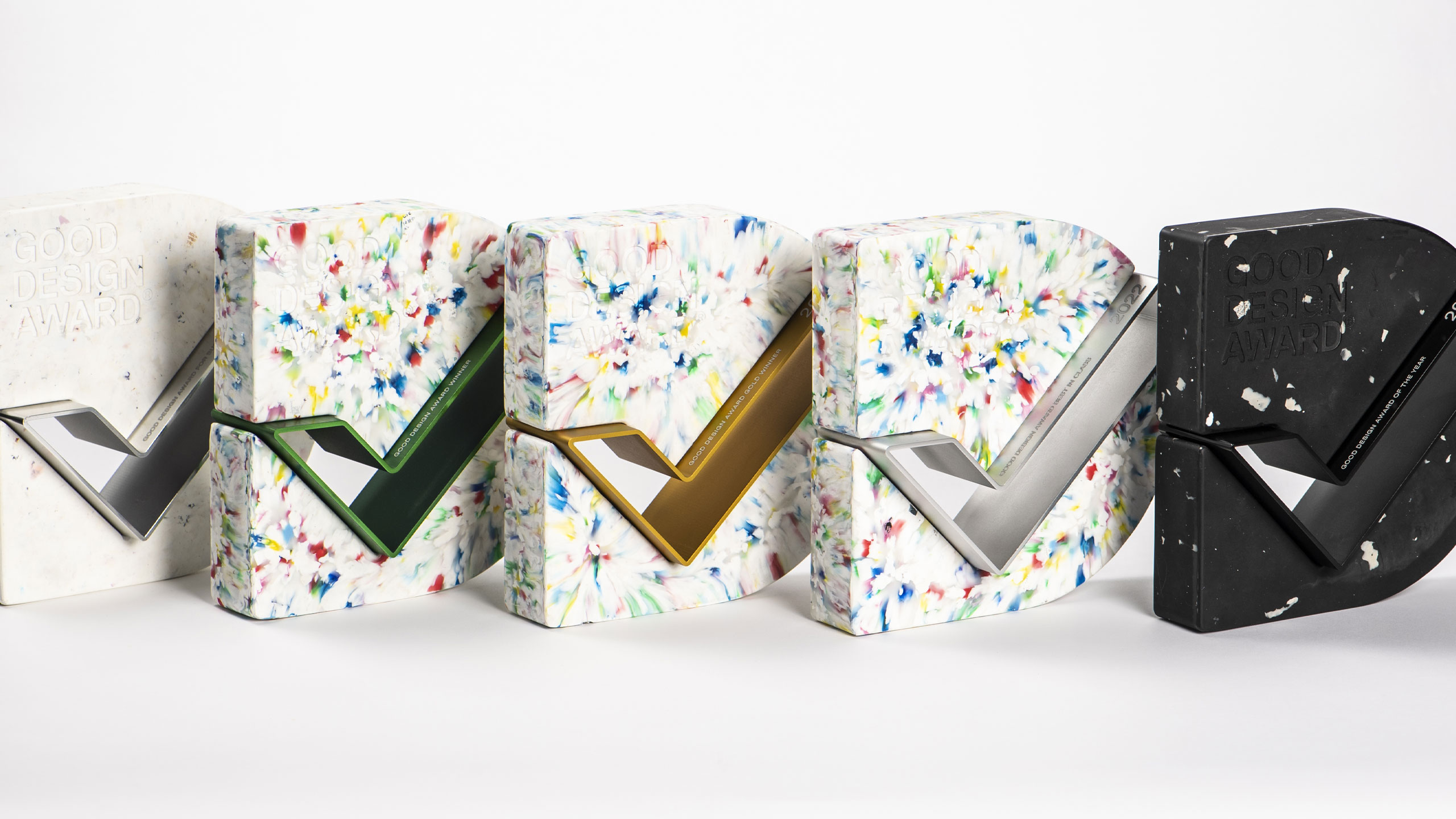 According to the CEO of Good Design Australia Dr. Brandon Gien, the new trophy embodies everything Good Design Australia stands for and the values it honours through the annual Good Design Awards – design excellence, innovation and positive impact.
"We want this trophy to promote sustainable design as an ongoing aspiration for all designers, manufacturers, and businesses," says Dr. Gien.
"Our aim from the start of this project was for the new trophy to exemplify design excellence through sustainable practice. We hope this circular design initiative inspires positive change through the application of good design principles."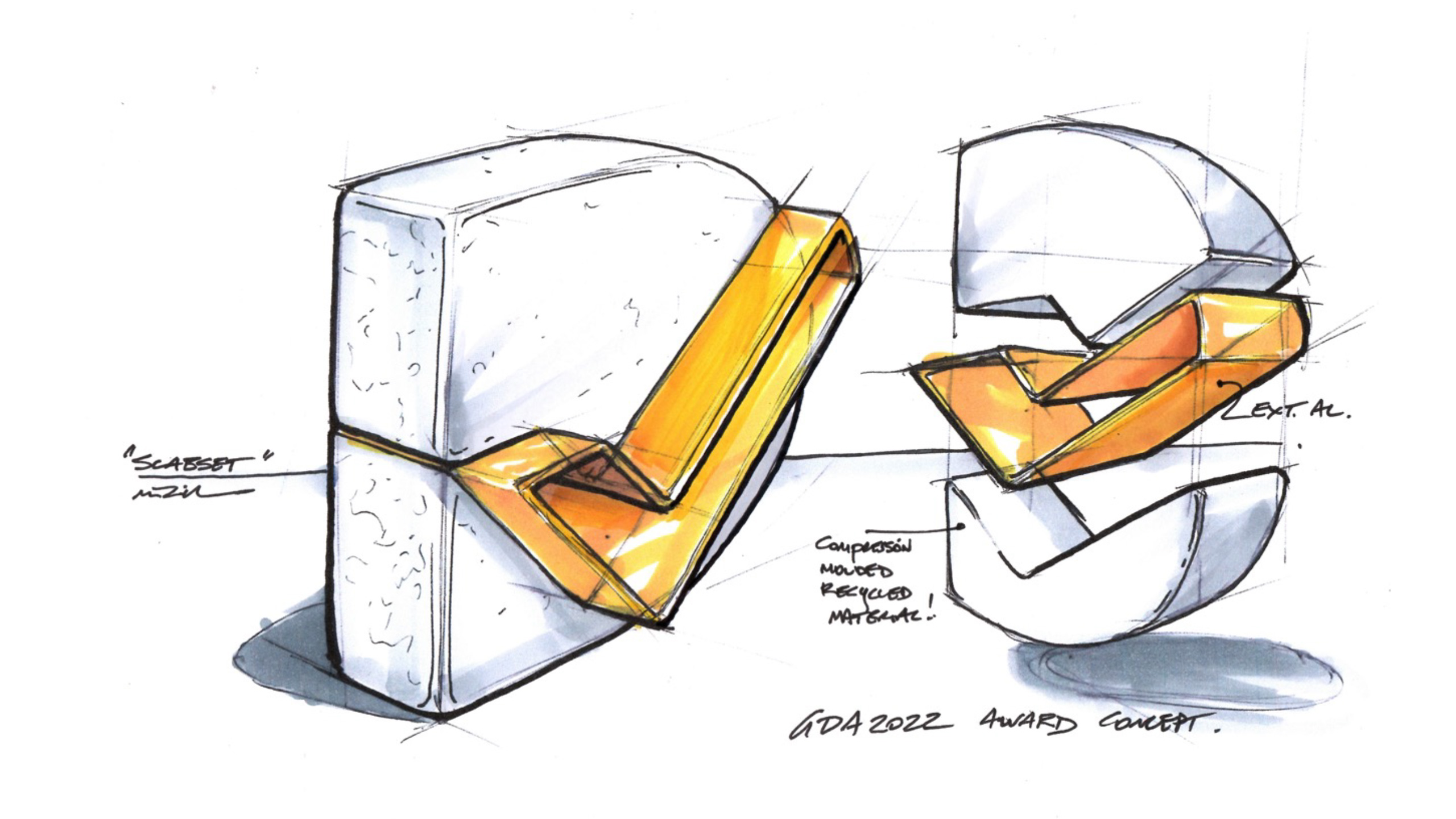 The annual Australian Good Design Awards have celebrated Sustainable Design as a distinct category since 2007, long before it was 'fashionable'. As well as being indicative of regenerative solutions that design out waste and pollution, the trophy is a symbol of Good Design Australia's sustainable legacy. Ultimately, the goal is for sustainable principles to become integral in every design project and service.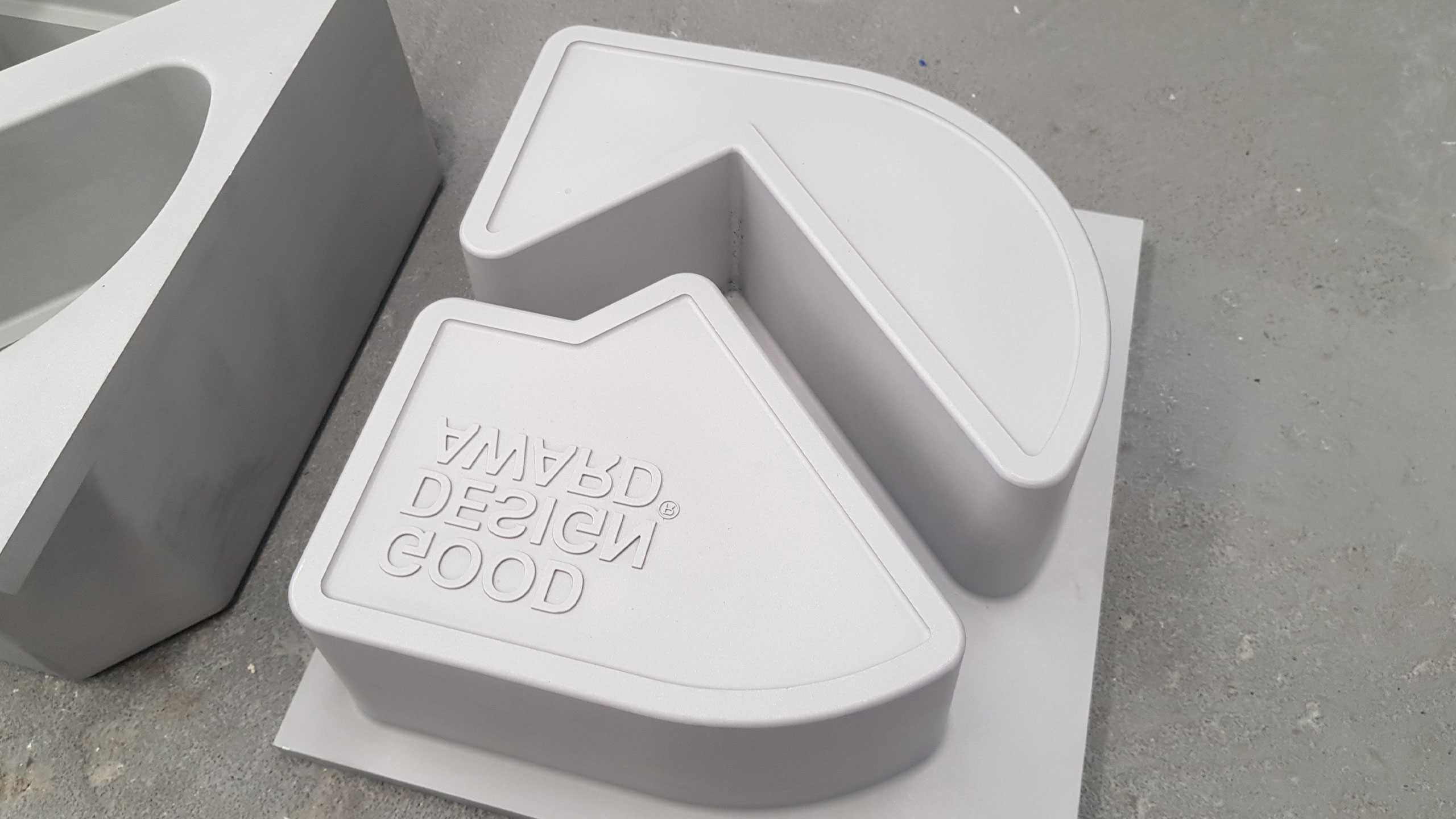 Clandestine Design Group Director Neil Davidson and his team championed a truly comprehensive and collaborative design process to arrive at the final forms.
"The Good Design Australia team set a high bar for this project. In terms of sustainable criteria, they ideally wanted the trophies to be designed and made in Australia from 100% Australian sourced recycled and recyclable materials," says Davidson, who was quick to accept the challenge.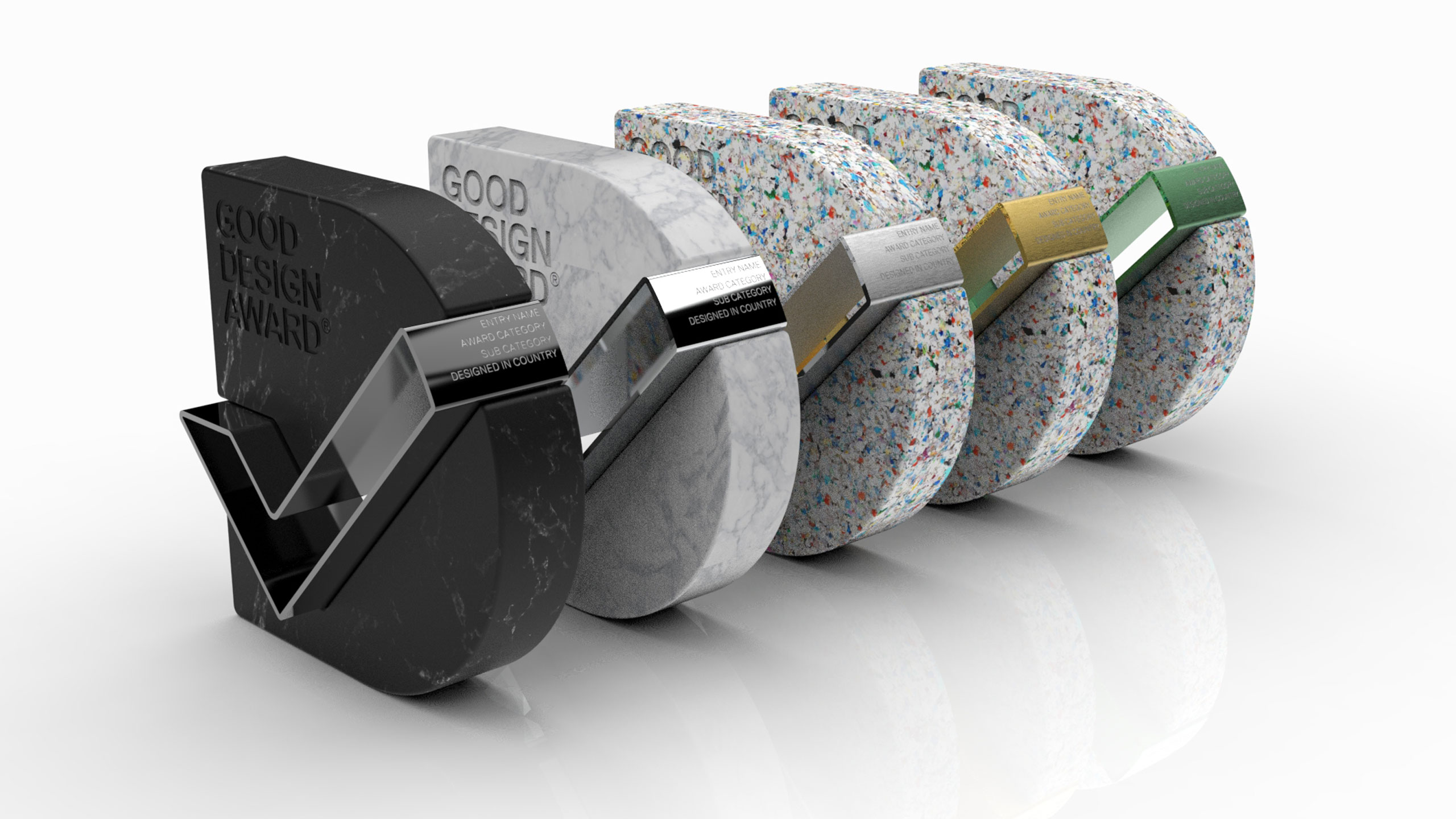 "Good Design Australia is such an advocate for our industry and has elevated the value and recognition of design across the board. We jumped at the chance to support them through this initiative."
"Through the design refinement process, the 'slabset' concept emerged as the favourite. Its authentic interpretation of the Good Design Australia logo combined with its ability to accommodate a wide range of recycled materials bound together by a precision extruded aluminium 'tick' embodied the meaning, value, presence and purpose the design team was looking for," explains Davidson.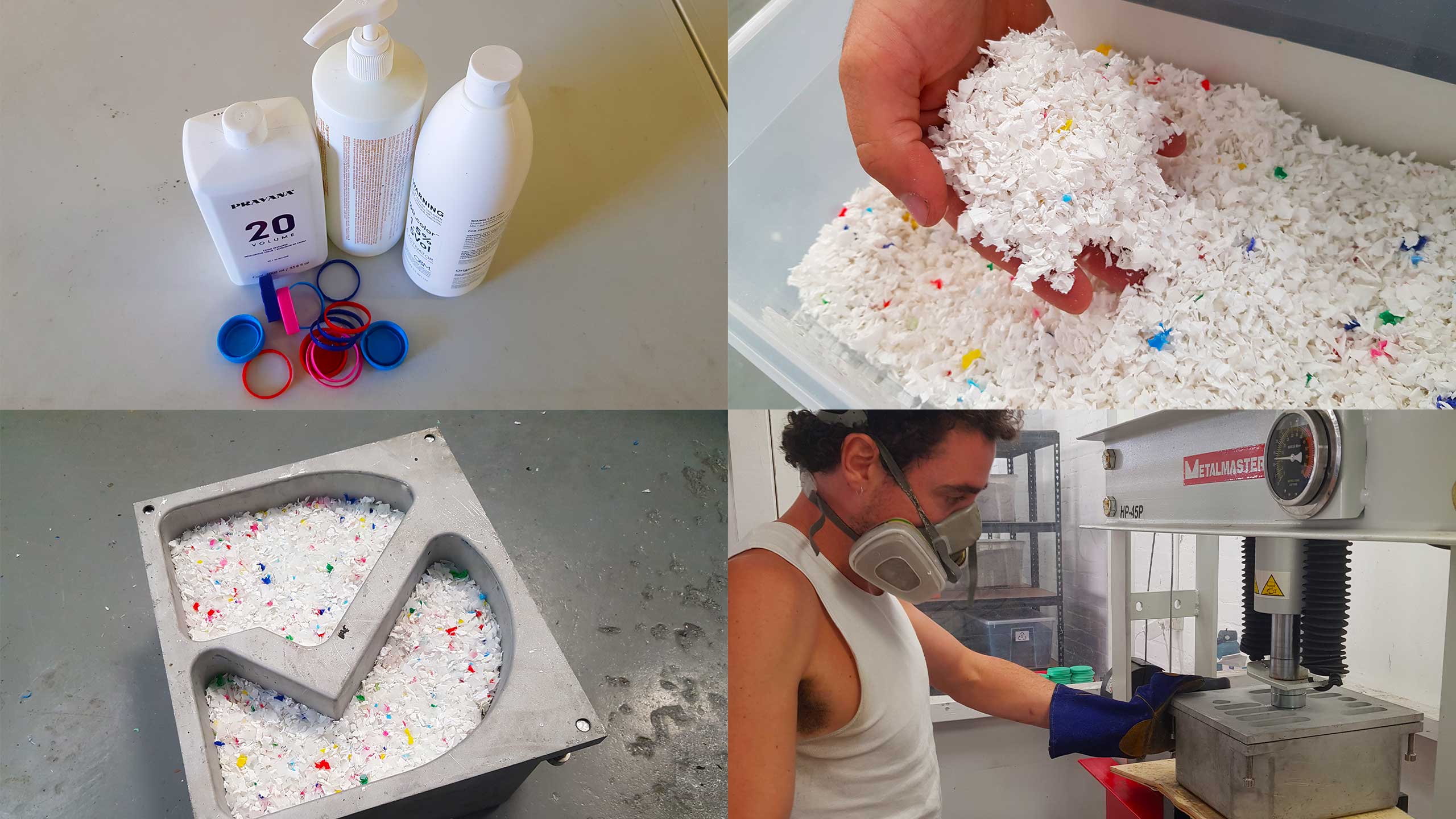 From the outset, there was a 100% commitment to manufacturing onshore. The erosion of Australia's manufacturing capacity and the exponential return of high-value, low-volume, and high-tech manufacturing projects meant local outfits with the capability and capacity to produce this high-quality product were in short supply.
Like knights in shining armour, Defy and Bespoke Aluminium took up the call. Through their repurposing of recycled polymer plastics and precision aluminium engineering, the trophies exemplify excellence in Australian design and proudly showcase their Australian-made status. Importantly, the trophies showcase Good Design Australia's commitment to an environmentally responsible design future.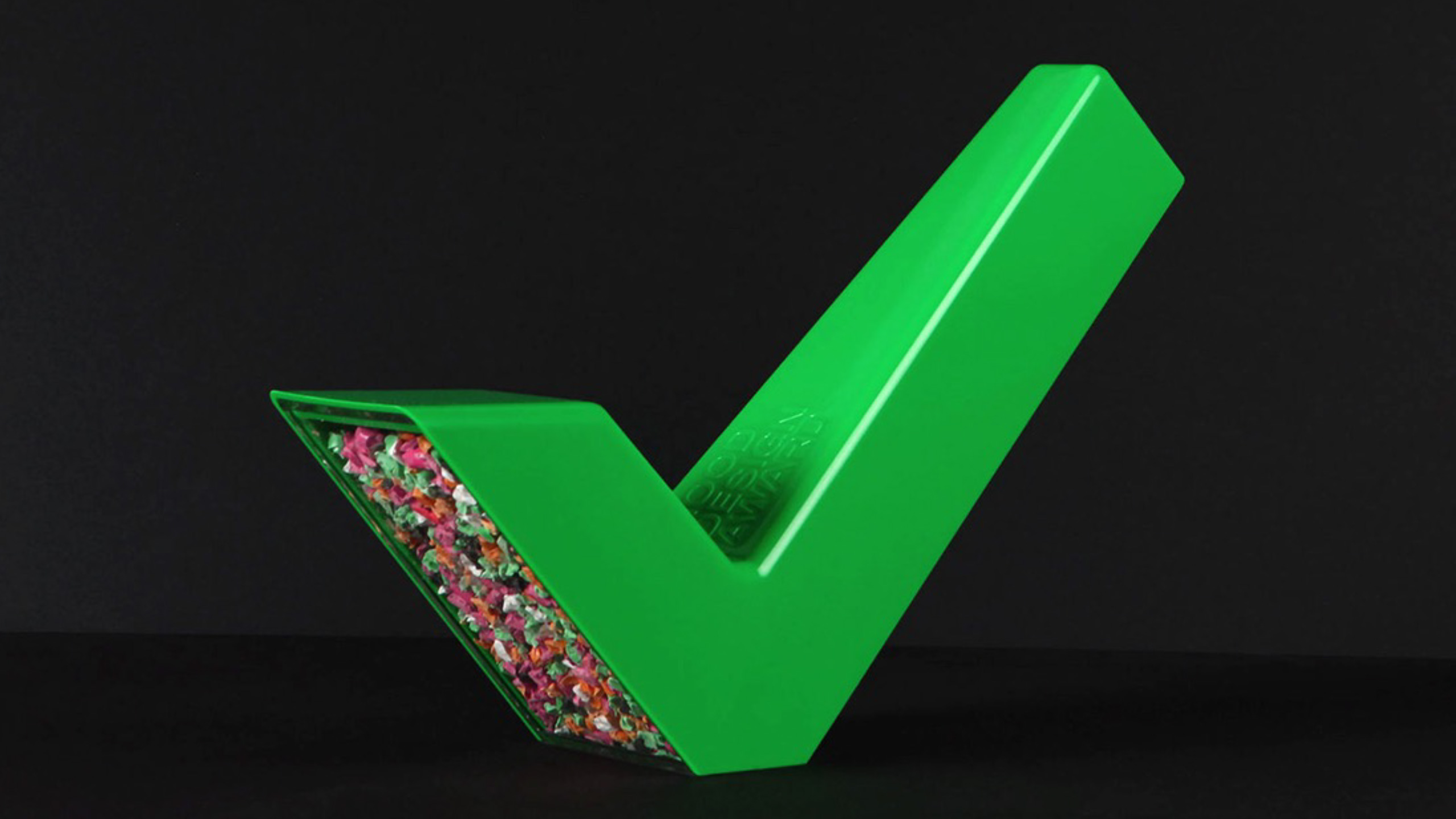 Good Design Australia has a history of commissioning renowned designers to create its annual award trophies. The original 'Good Design Tick' trophy was also designed with sustainability front of mind using recycled materials by the Evolve Group, winners of the 2016 Good Design Award of the Year for the Flow Hive.
The 2022 Good Design Awards are now open for entries and close on 29 April. Entry information here.
---
[1] https://www.theguardian.com/environment/2021/nov/19/drowning-in-waste-australia-recycled-just-16-of-plastic-packaging-last-year