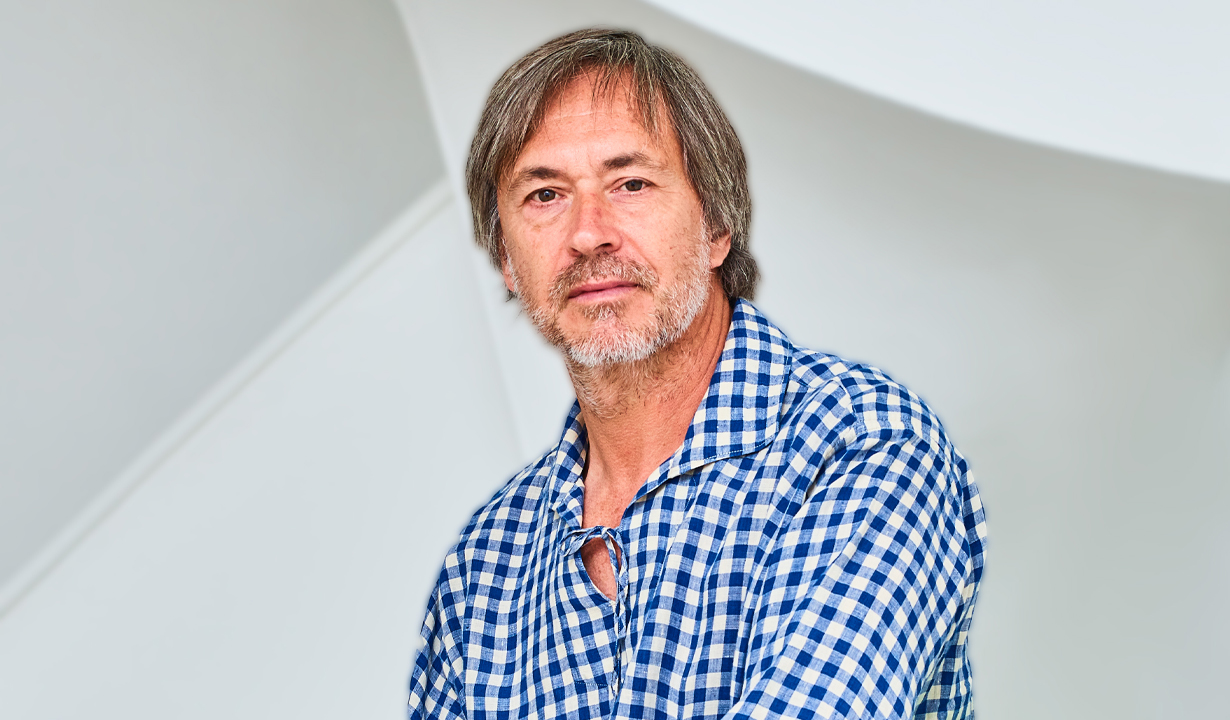 Marc Newson – 2023 Australian Design Prize
Published on: 9 September 2023
Share
THE AUSTRALIAN DESIGN PRIZE WAS ESTABLISHED TO RECOGNISE INDIVIDUAL DESIGNERS WHO ARE MAKING, OR HAVE MADE, A SIGNIFICANT IMPACT IN AUSTRALIAN DESIGN OVER THE COURSE OF THEIR CAREER.
Born in Sydney before embarking on his global design career, Marc Newson is an innovator routinely noted as one of the most influential designers of our modern generation. From his roots in jewellery making at Sydney College of the Arts, to his later work alongside Qantas, Louis Vuitton and Ferrari, Marc's idiosyncratic touch has traversed industries, helping redefine design processes, possibilities and philosophies along the way.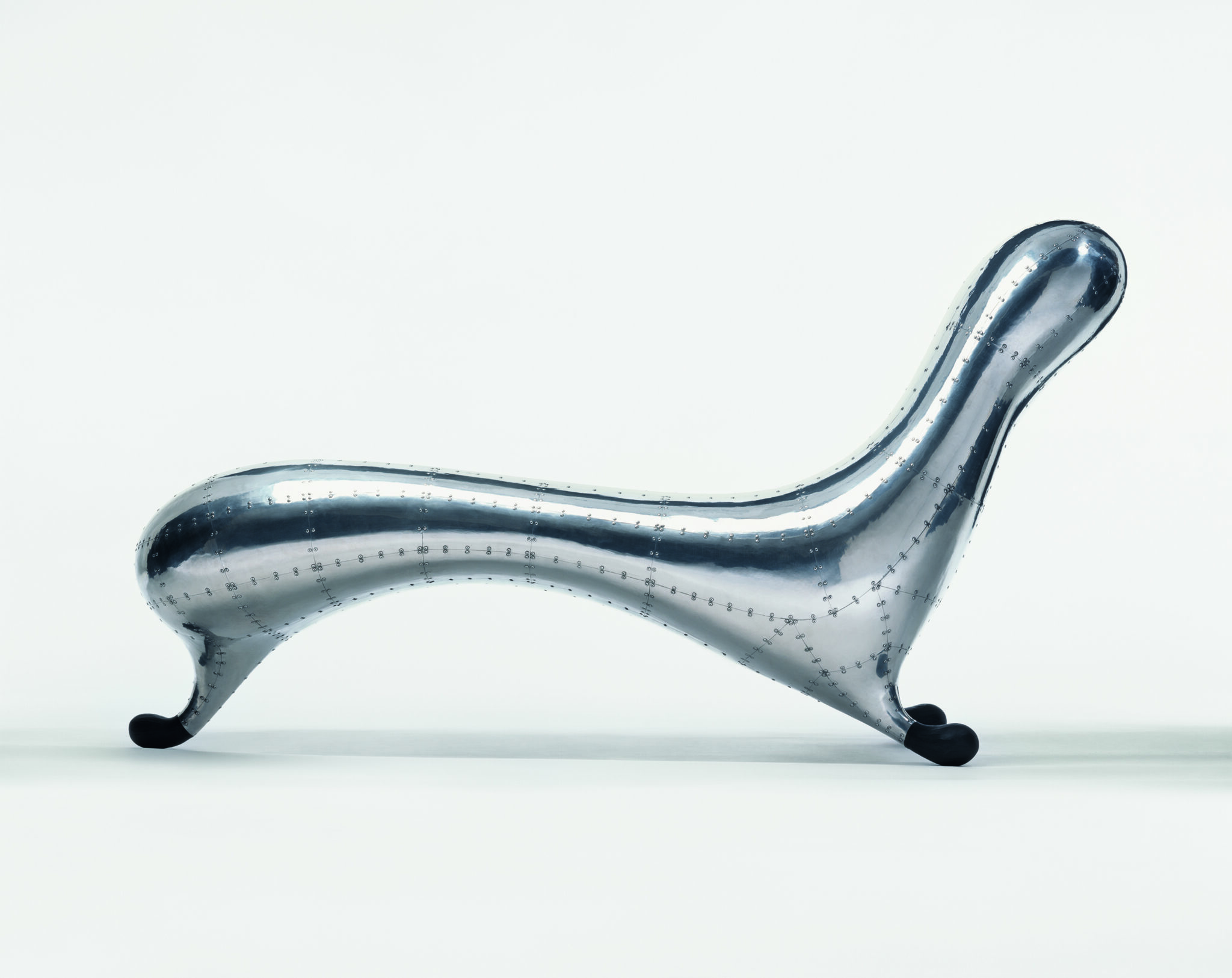 Lockheed Lounge (1988) – Karin Catt
Marc staged his first exhibition in 1986 at the age of 23, and by 25, had introduced the Black Hole Table, Embryo Chair and the Lockheed Lounge to the world. The Embryo Chair has never ceased production, whereas the Lockheed Lounge was graced by Madonna in her 1993 Rain music video, and later set the record for the most expensive object ever sold by a living designer on the secondary market.
Marc moved to Tokyo in the late 80s, honing his furniture crafts. He moved to Paris in 1991 and settled in London in 1997, where he established his design studio, Marc Newson Limited. Since then, Marc has held senior positions at clients' companies such as Qantas and Apple, and began the LoveFrom creative collective alongside Sir Jonathon Ive in 2019.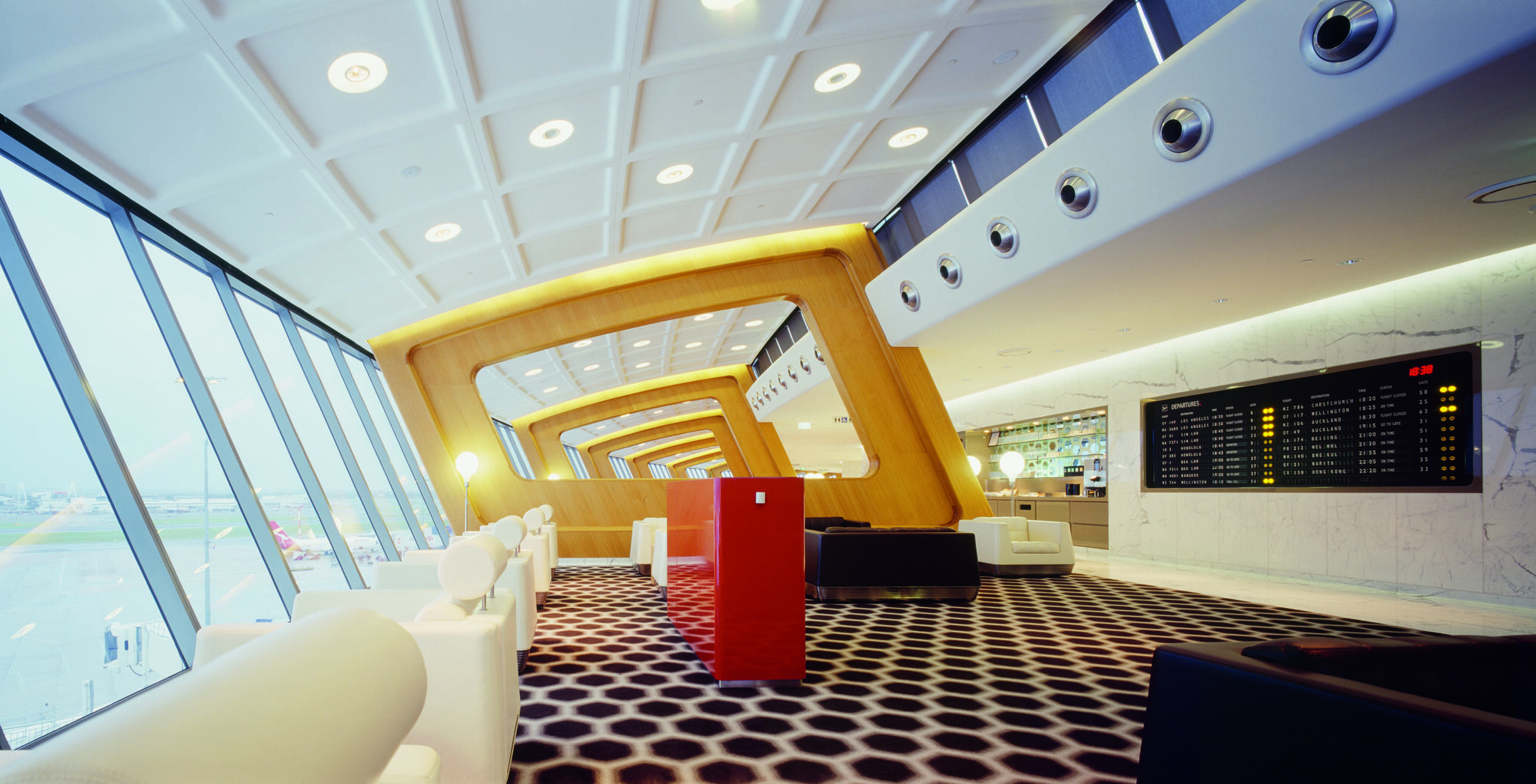 Sydney First Class Lounge, Qantas (2007) – Brett Boardman
Many of Marc's pieces now reside in the permanent collections of major museums, with his body of work the subject of numerous publications, documentaries and radio programs. His string of awards and distinctions include a CBE (Commander of the Most Excellent Order of the British Empire) presented by Queen Elizabeth II, an appointment as a Royal Designer for Industry by the Royal Society of Arts, and honorary doctorates from the Royal College of Art and The University of Sydney, which further expound his illustrious legacy. He is also the only industrial designer represented by Gagosian.
This year, he adds the coveted Australian Design Prize to his mantelpiece in recognition of his ongoing contributions to Australian design. Good Design Australia caught up with Marc to discuss the incredible accolade, his philosophies of good design, the globalised design industry and the impactful nature of design.
---
Good Design Australia: Brushing shoulders with the likes of Robert Pataki, Ros and John Moriarty, and Carl Nielsen, what does it mean to you to be the recipient of the Australian Design Prize?
Marc Newson: It's obviously a huge honour and a very well-timed one, because I'm turning 60 this year, which is a bit of a milestone. I also figured out the other day that I've been working professionally now for about 40 years, so it's an incredibly auspicious and symbolic moment personally. My forthcoming monograph being published by Taschen chronicles this four-decade period and just about every project.
To receive this award and to be honoured in Australia is also special, because it will always be my home country. I'll always be Australian, and I'll always be regarded as an Australian designer, which is something I'm very proud of. It's a big deal. I would hazard a guess to say that I've not received any award, anywhere in the world, as significant as this. A big thank you to everyone.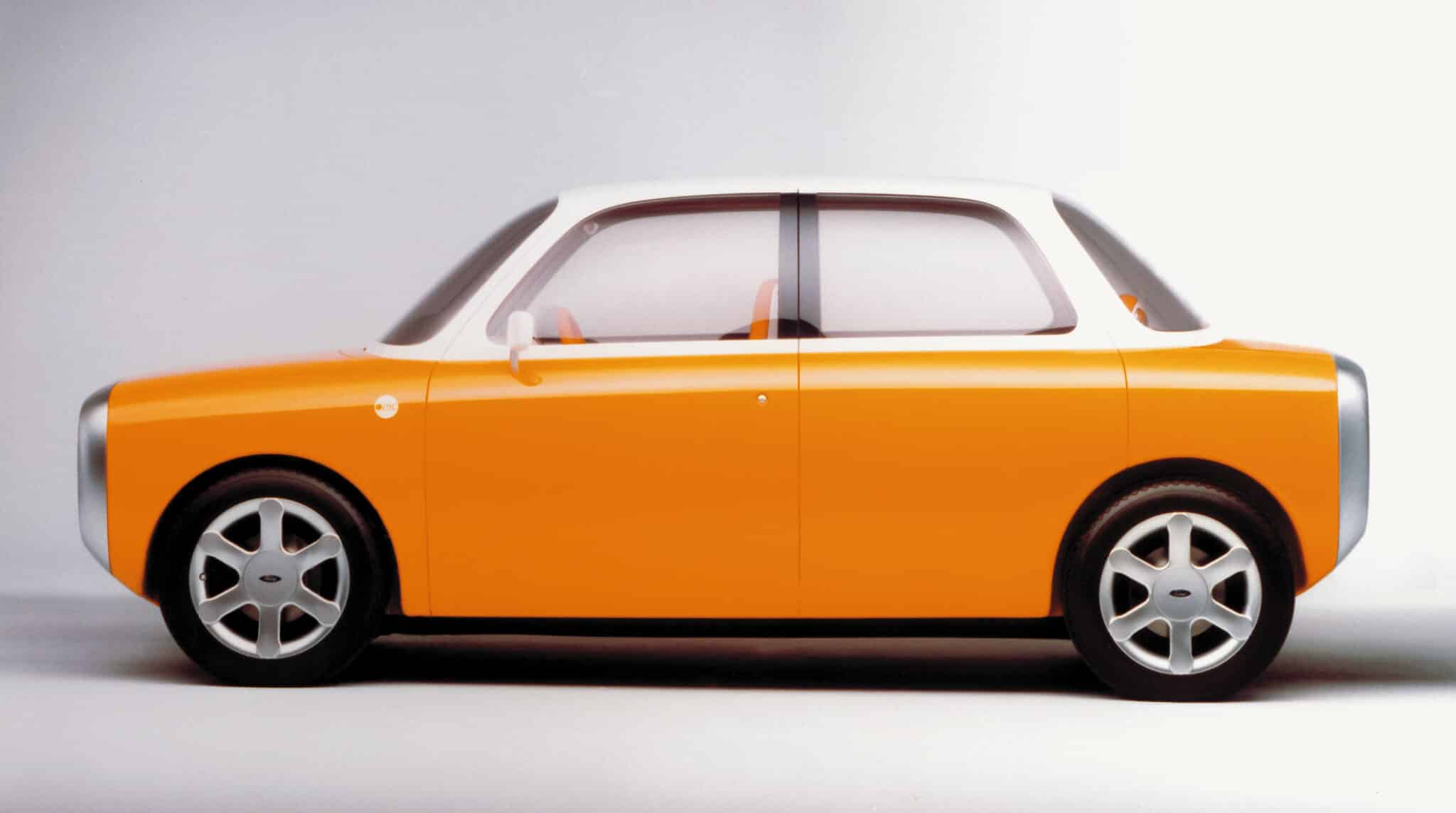 021C Concept Car, Ford Motor Co (1999)- Ford Motor Company
GDA: The Australian Design Prize celebrates individuals that have had a significant contribution to Australian design. Is there anything that sticks out to you when you think of Australian design?
MN: I think, for slightly counterintuitive reasons, the answer is no. The reality is now that design has become a truly global enterprise or industry. I believe there was a time when one could potentially identify geographically where something may have been conceived or designed. That might not be the case anymore, but I'm very happy to say that, for all of the right reasons, Australian design sits, in an international context, with design globally.
It's for those reasons that I feel that identifying the geographical characteristics of design becomes more and more difficult, and in a sense, more and more problematic. Design is really, truly one of the most global industries. Every designer I know, regardless of where they come from, is obliged to work wherever the work takes them. That's as true for Australians as it is for designers everywhere. Australia sits within the context of international design, alongside other places historically championed and recognised for design.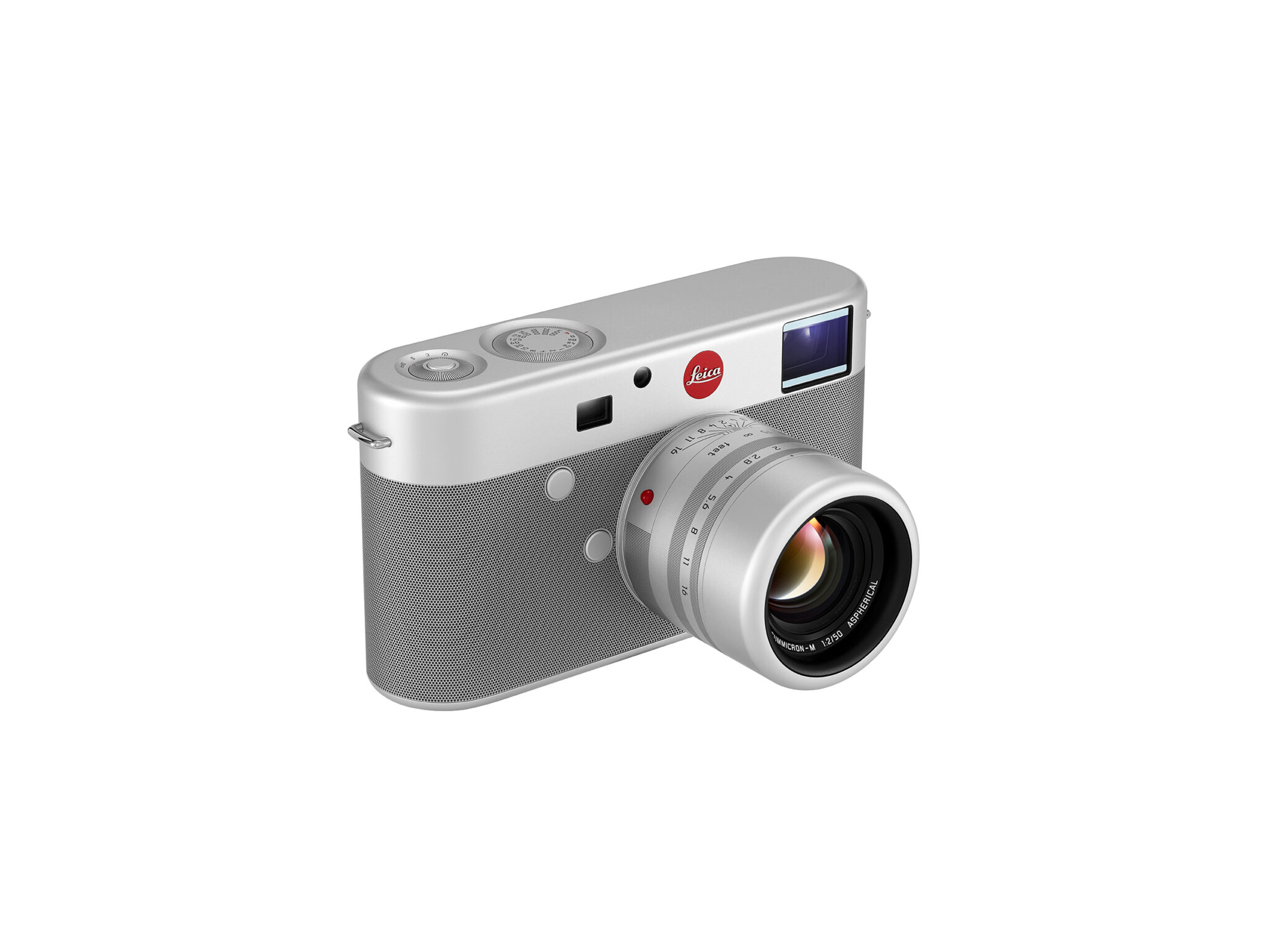 GDA: Something that's regularly mentioned about your work and designs, notably by Sir Jonathan Ive – that you have a deep understanding of the materials and the processes. How would you respond to that assertion?
MN: It's critical and relevant for all areas of design. For example, if you work across a broad range of mediums within the design world, I'd say this understanding of materials and processes is the whole point really. People would argue that you'd perhaps risk being a jack of all trades and master of none, whereas I would argue that you can be a master of all trades. It boils down to learning and a command of your expertise.
I'm a big believer in the ability to be self-taught. I don't necessarily believe you need to study automotive design to learn how to design a car, or to study naval architecture to design boats. A lot of these things you can learn in the same amount of time or less that it would take you in a tertiary institution.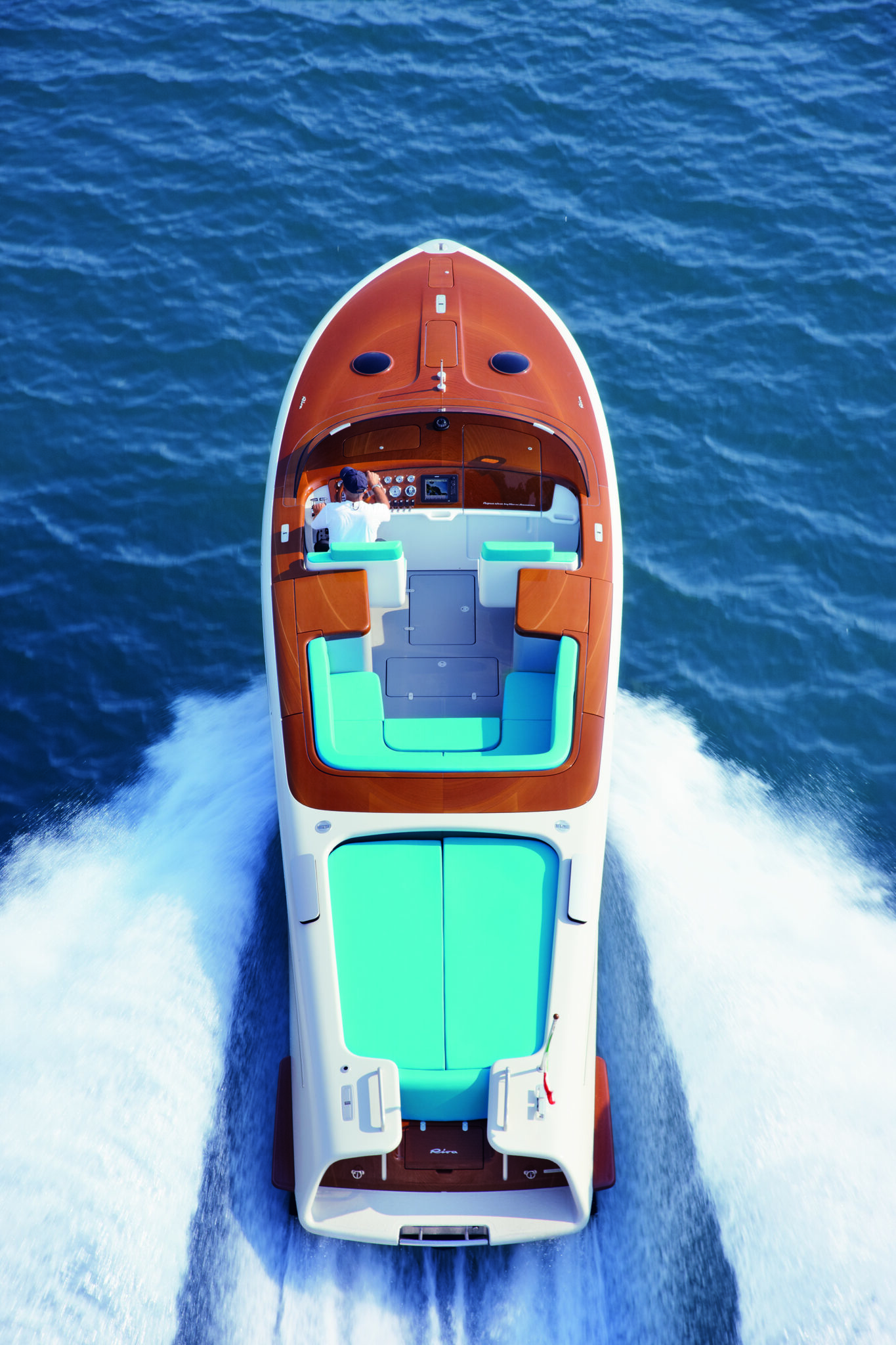 GDA: Your designs are often described as "biomorphic". Do you feel as if Australia's naturality and organic connection is something that informs this style?
MN: At best, you may be able to liken it to a certain philosophy, I'm not sure how any of those things necessarily manifest themselves physically. Maybe they did at a moment in time, and they were identified with Australia by those characteristics. But who decided that? Was it decided by Europeans who were looking for a way to digest what was happening in Australia? I personally think that if those indicators existed, once upon a time, they're not that prevalent anymore – and I think that's a positive thing.
GDA: Another inspirational element that you've mentioned in the past is the contemporary youth culture of Australia. What about this culture attracted you, or still attracts you?
MN: I think it's largely a philosophical manifestation that you see playing out through my work, but I believe it's the ability to be able to seamlessly work across a broad range of media or industries in a way that expresses a general open mindedness and flexibility that Australians tend to take for granted- but are certainly not the norm in Europe. These are some of the attributes that could be identified in 'youth culture.'
As I've mentioned, I don't like the idea of being able to identify something characteristically or visually based on where it was created- in the world of design at least. It may be appropriate in music, it may be appropriate in film or other areas of creative expression, but I think design has a unique ability and indeed duty to cut through all of those boundaries.
The idea of stuff that's designed and made in Australia being available globally makes me happy. I don't like the idea of stuff being only exclusively available in certain places. I think, in many ways, that represents a degree of failure.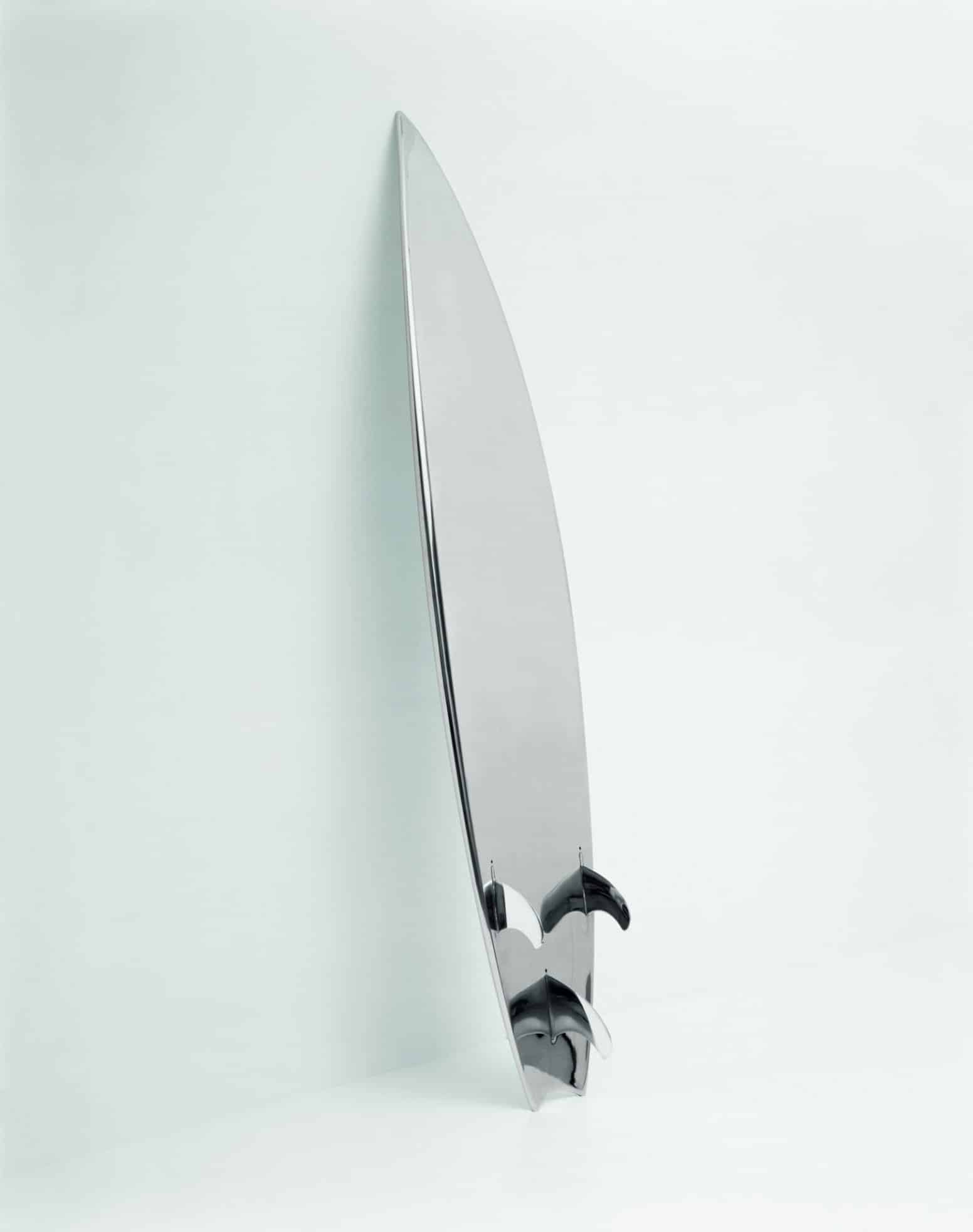 GDA: Twisting the frame back onto design's role in our modern world, and noting your involvement in numerous charitable efforts throughout the years, how would you describe design's potential to face or challenge societal or environmental issues?
MN: We are, as a community, just scratching the surface really – in a good way. There's an enormous amount more that can and should be done. It's an area of design that, in itself, holds a profound space within the world. We inhabit it professionally, yet we're able to exploit it much more effectively. It's because design is an industry that lacks the conservatism and the shackles of many, many other professions. It's incumbent on all of us in the design world to lead that space.
GDA: You've commented on the landscape and design community changing a lot over the years. Noting on that sense of evolution, do you have any advice or ideas that you would pass along to people that are just getting into their careers.
MN: Oddly enough, it's the same advice that I would have given 20 years ago, and that is to get out there and do it- to be proactive physically. I've always felt very strongly about the necessity to be able to create physically and craft physically, to learn more about tools and to understand how things are made.
I think this becomes far more relevant now given that the threshold to being a designer, or being perceived as a good designer, is perhaps much lower than it has ever been. This is good, but practical knowledge is something which is learned and earned. It's incredibly valuable for good designers to possess thorough knowledge about how things are made and understand why things were made this way.
Finally, as an end note, I'd like to say a huge thank you. I am so proud to receive this honour.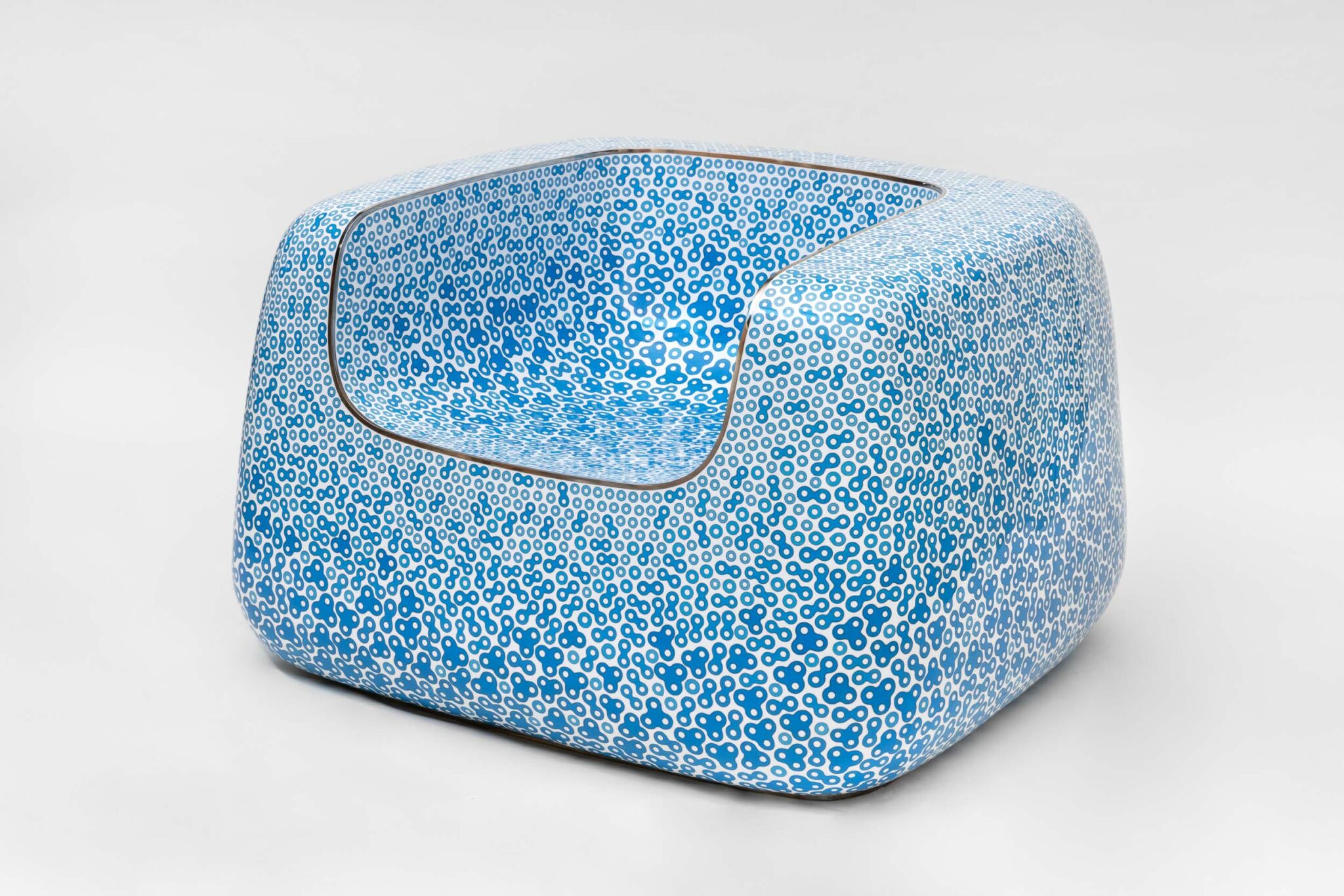 Main Image (Top): Marc Newson Credit – Prudence Cumming Associates Ltd Courtesy Gagosian 2022
---
VIEW ALL 2023 GOOD DESIGN AWARD WINNERS HERE