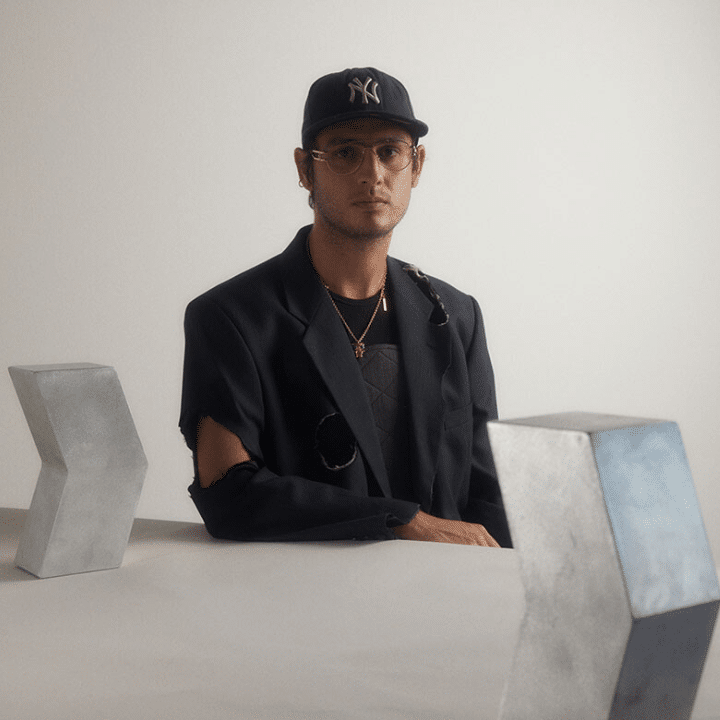 Founder and Creative Director
Iordanes Spyridon Gogos
FASHION IMPACT JUROR
Jordan Gogos is an Eora (Sydney) based, queer, Greek-Australian, 28-year-old multidisciplinary artist and Powerhouse Museum creative resident, known for his textile art and object/furniture design.
He debuted his namesake brand, Iordanes Spyridon Gogos at AAFW 2021 and in 2022 cemented his name as an artist breaking from convention at AAFW 2022.
Gogos uses industrialised techniques to create a combination of colour and textiles, resulting in 'wearable art' and structural pieces reflective of his boundless energy and bold output.
Works currently are in the permanent collections of the National Gallery of Australia and the Powerhouse Museum. He has acted as contributor to leading publications such as Vogue and Harper's BAZAAR, and is represented by IMG Talent and Gallery Sally Dan-Cuthbert.
Gogos was named GQ's 2022 Creative Force Man Of The Year, which recognised his fluid designs, all often in collaboration with different artists, creatives and brands.