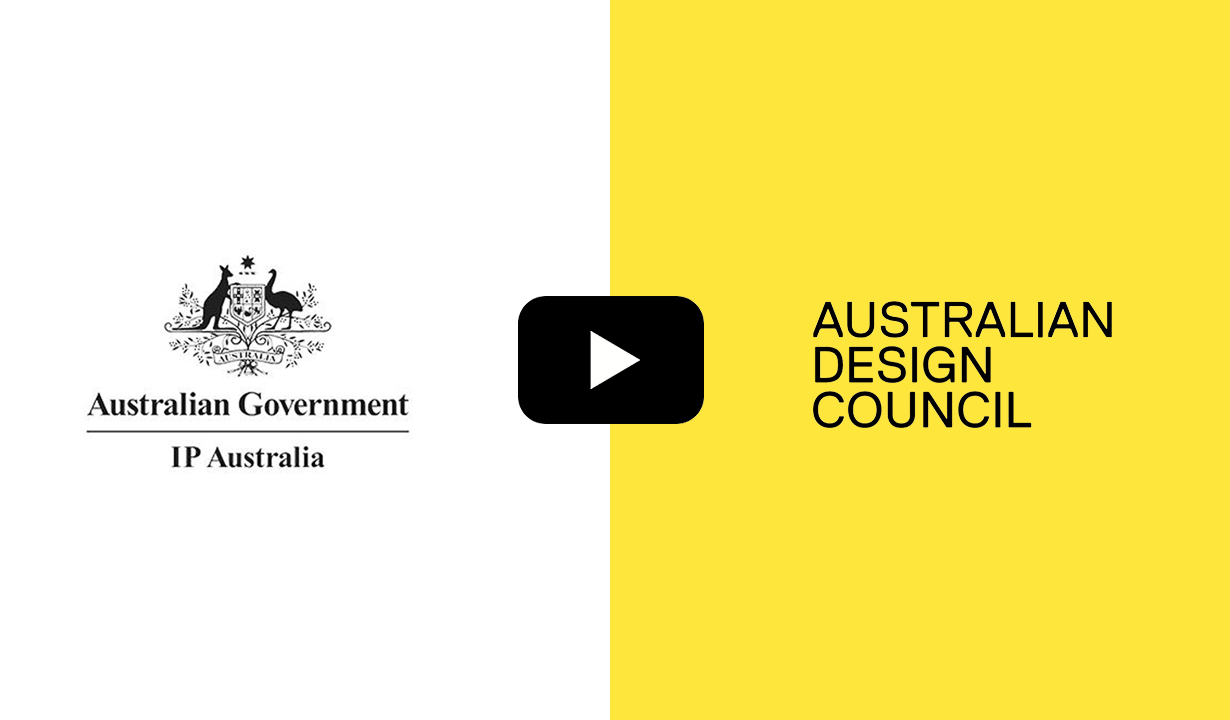 IP AUSTRALIA VIDEO CASE STUDIES
In collaboration with the Australian Design Council, IP Australia has created a series of video case studies that focus on design-intensive businesses.
The videos delve into their business story, how they approached their design process and what strategies they put into place to protect their intellectual property.
The aim of the videos is to help inform Australian designers, design students and businesses on how they can approach their IP strategies and to provide key information into the creation, growth and expansion of ideas.
Featured here is the first nine videos produced in the series.
VISONFLEX
Visionflex is an Australian company that was formed in 2014 that aims to provide high-quality health technology to remote and isolated locations. They have used a combination of IP rights to effectively protect their business.
GECKO TRAXX
Ryan Tilley and Huy Nguyen came up with an innovative idea to allow wheelchair users to access the beach and other off-road areas. Through product design, testing and product development they were able to turn their idea into a commercial success. They also received the Australian Good Design Award – Best in Class Award in the Next Gen Category for their efforts.
WHEELY BUG
Wheely Bug have been in operation since 1995. The concept was born from a neighbour child wanting to ride a toy like his big brother. Prototypes were initially tested in childcare centres and iteratively improved. Their instant success encouraged them to start exporting in 2000 and expanded into a workshop with 5 employees in order to make 1000 ride on toys per month.
By 2004 demand was so high that they expanded their manufacturing overseas to a US owned Chinese factory. Despite this global success, their headquarters remain in Cairns.
ACUSTICO
Acustico lighting creates products that are aesthetically innovative as well as having acoustic properties to assist with sound management. Acustico Good Design Award Gold Winning lighting range is commercially viable as it can potentially increase productivity in collaborative spaces by helping to reduce noise.
INVENTIA
Australian Good Design Award of the Year recipient, Inventia is an Australian owned company established in Sydney in 2013. Their key focus is on the development, manufacture and sale of equipment and reagents for advanced medical research assays by means of 3D bioprinting.
RASTRUM, is a bench-top medical device that prints 3D cell models, using living human cells, quickly and efficiently within a safe, self-contained environment. Inventia has used a combination of IP rights to protect their business in their commercialisation journey.
TUTU BY YOU
Tutu By You was launched in 2020 by business partners and cousins, Steph Young and Emily Murray. They wanted to create a brand for kids, and something that would bring much joy and happiness to the world. IP was considered early in their business start-up. Sparkle Bands were considered to be a unique item and Tutu By You used a combination of design and trade mark protection to help them on their commercialisation journey.
DESIGN BY THEM
Established in 2007, DesignByThem was founded by Industrial Designers Sarah Gibson and Nicholas Karlovasitis. Based in Australia, the Good Design Award winning company is run by designers who are dedicated to creating and producing unique products for design professionals and enthusiasts alike.
Their goal is simple: Produce great work and inspire customers with accessible, world-class design. DesignByThem use a combination of trade marks and designs to support this goal.
ALPERSTEIN DESIGNS
Alperstein Designs collaborates with Aboriginal Artists & Art Centres around Australia, creating unique ranges of lifestyle gifts and homewares. Mick Harding, is an artist currently collaborating with Alperstein Design and belongs to Yowung-Illam-Baluk clan of the Taungurung people. In this video, you will hear from both Mick and Marc about how collaboration works and important details about ethical licensing.
HUSKEE
Huskee uses coffee husks, a waste product in the coffee industry, to create a reusable coffee cup. The result is an aesthetically innovative coffee cup with unique thermal properties. The Huskee Cup received the coveted Australian Good Design Award – Best in Class Award in 2018.