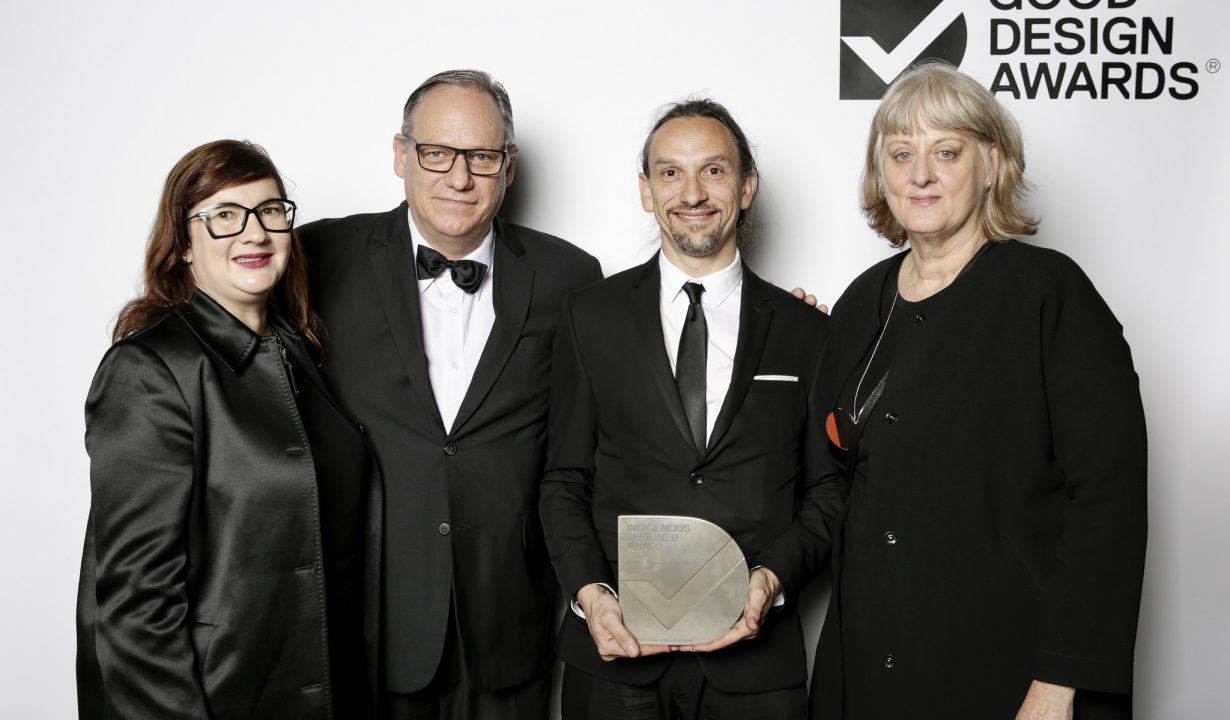 Indigenous Designer Award
Published on: 28 February 2019
Share
The Indigenous Designer Award is proudly presented by RMIT and is part of the annual Good Design Awards.
The Award was established to recognise and celebrate the important contribution that Australia's Aboriginal and Torres Strait Islander designers make to Australian Design across the spectrum of design disciplines and practice.
The Award is selected by RMIT and Indigenous Community representatives, who evaluate the entries based on specific evaluation criteria.
Dr. Brandon Gien, CEO of Good Design Australia said, "We are thrilled to be working with RMIT University for the second year to recognise and reward the important role that Indigenous designers play in developing world-class projects".
Prof. Laurene Vaughan of RMIT also commented, "It is really exciting to be working the Good Design Australia on this Award. The aim is to create greater recognition of the significant contribution Australia's indigenous designers make to the design profession".
The 2018 inaugural Indigenous Designer Award was presented to the Australian Indigenous Design Charter.
The Australian Indigenous Design Charter was designed in Australia and was created to address the issues of appropriation and respectful representation of Indigenous (Aboriginal, Torres Strait Islander) culture in design practice and education. This document offers best practice protocols for designers both Indigenous and non-Indigenous who are working with Indigenous knowledge to ensure respectful, Indigenous led, collaborative processes.
When asked why the project was selected as the inaugural winner of the Indigenous Designer Award, Prof. Vaughan said, "This is a fantastic project that has implications for all designers world over. It provides the design framework for working with indigenous peoples and cultural practices in a respectful manner".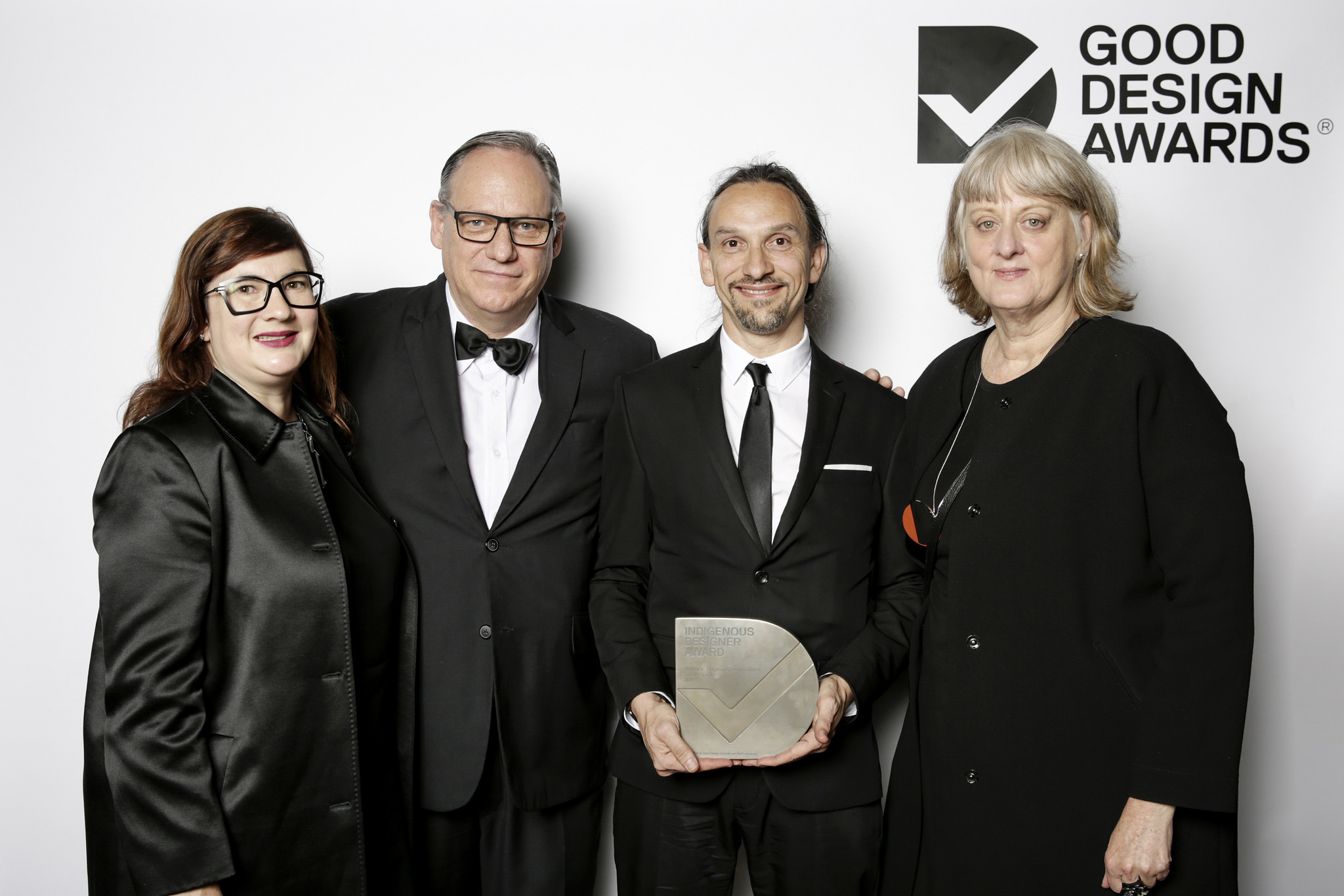 Image: 2018 Good Design Awards, Sydney. Claire Beale (DIA), Dr Russell Kennedy (Deakin SCCA), Jefa Greenaway (IADV), Prof. Laurene Vaughn (RMIT)
The Charter was developed through an extensive consultation process spanning Australia and the globe. This rigorous research approach has produced ground-breaking outcomes applicable to all design disciplines and all Indigenous groups.
Dr. Gien commented, "Last year's winner of the Indigenous Designer Award confirmed to us just how important it is to celebrate indigenous design in our community and we hope this important award will help inspire more indigenous and Torres Strait Islanders to take up a career in design and architecture".
Australian design history is littered with examples of inappropriate Indigenous representation. This document meets this challenge by demonstrating how to engage with respectful exchange through open thinking, deep listening, and a genuine commitment to learning. It is a powerful tool for reconciliation and places Indigenous knowledge at the centre of culturally related design practice. The Charter is an open document that will be reviewed regularly in consultation with stakeholders and be updated when required.
The Charter outlines 10 steps to follow when representing Indigenous culture In design practice.
Indigenous led
Self-determined
Community specific
Deep listening
Impact of design
Indigenous knowledge
Shared knowledge (collaboration, co-creation, procurement)
Legal and moral
Reconciliation Action Plan (RAP)
Charter implementation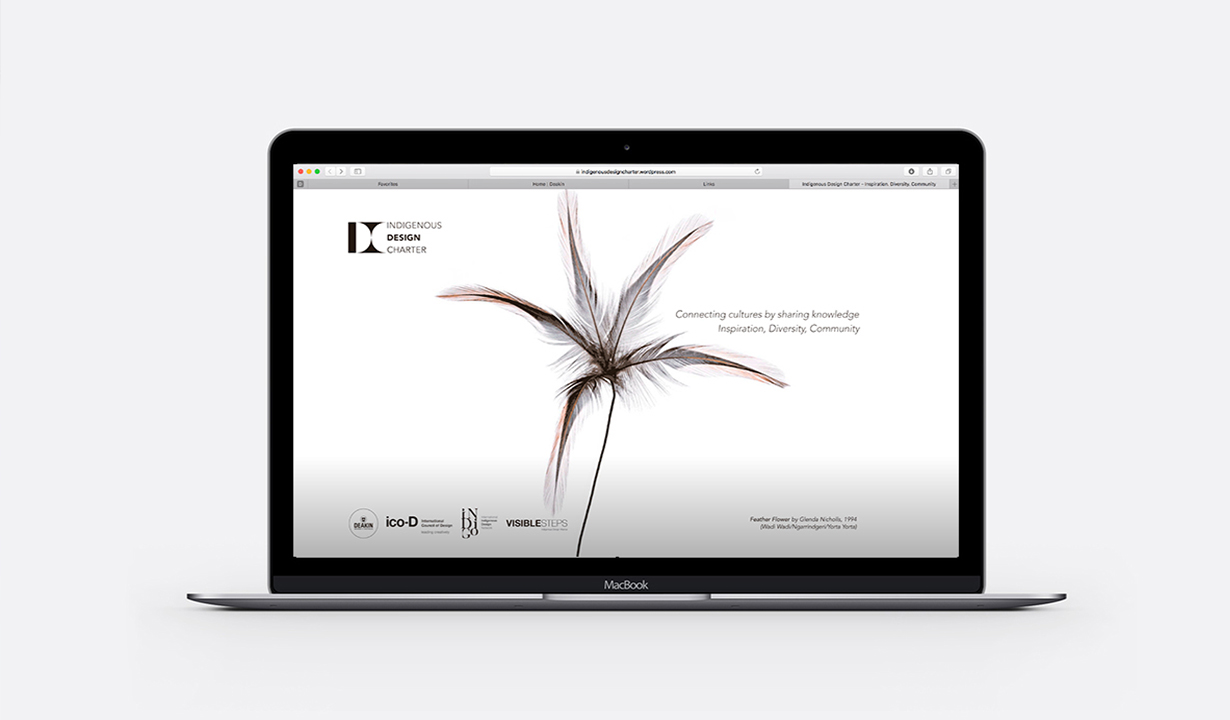 Image: Australian Indigenous Design Charter, Good Design Index 2018
The publication was designed by Marcus Lee Design. Marcus Lee Design is an Indigenous owned business and a certified supplier with Supply Nation. Marcus Lee is a descendant of the Karajarri people in the Kimberley region, Western Australia. He also designed the Blak Design Matters branding featured on page 25 of the Charter. The front cover image (Feather Flower) was created by designer: Glenda Nicholls (Wadi Wadi/Ngarrindgeri/Yorta Yorta).
Since winning the Indigenous Designer Award the project has gone on to win the 2018 Victorian Premier's Design Award of the Year. It was also exhibited in Hong Kong as part of the HK Business of Design Week (BoDW), where it was presented as a keynote speech by Jefa Greenaway.
The Australian Indigenous Design Charter has been embraced by both the design industry, professional and educational providers. Awareness has been created through industry support (DIA & IADV) and the Australian Council of University Art and Design Schools (ACUADS). These include, Monash, Melbourne, RMIT, Schivello, Lattitude and Kardinia Park Stadium Trust. The Charter has been expanded to create the International Indigenous Design Charter which widens the best practice discussion to include all Indigenous design stakeholders around the world. Both Charters were presented at the World Design Summit in Montreal, November 2017 and subsequently adopted by the ico-D as a best practice document.
Designed and Commissioned By:
Dr Russell Kennedy & Dr Meghan Kelly
Professor Brian Martin (Muruwari, Bundjalung, Kamilaroi)
Jefa Greenaway (Wailwan, Kamilaroi)
Deakin University School of Communication and Creative Arts (SCCA)
Deakin University Institute of Koorie Education (IKE)
Indigenous Architecture and Design Victoria (IADV)
Design Institute of Australia (DIA)
International Council of Design (ico-D)
VIEW THE INDIGENOUS DESIGN CHARTER
To be considered for the Indigenous Designer Award, submit your entry into the Good Design Awards today. Entries close 28 March 2019.