WINNERS OF VICTORIA'S MOST PRESTIGIOUS AWARD FOR DESIGN AND ARCHITECTURE REVEALED AT VICTORIAN PREMIER'S DESIGN AWARDS CEREMONY – VICTORIAN PRIDE CENTRE WINS 2022 VICTORIAN PREMIER'S DESIGN AWARD OF THE YEAR.
The Victorian Premier's Design Awards were celebrated at an annual Awards Ceremony held at the National Gallery of Victoria, NGV last night with the overall winner going to the Victorian Pride Centre (VPC), designed by Brearley Architects + Urbanists (BAU), Grant Amon Architects (GAA), WSP and Peter Felicetti.
The VPC is the first purpose-built centre for Australia's LGBTIQ+ communities. The project was designed to celebrate equality, diversity and inclusion and to forge a new chapter in the narrative of Australian Pride by bringing the LGBTQI+ community together in a single and powerful space.
The Jury praised the project: "The design is beautifully considered, offering a deep sense of place and historical connection to St. Kilda's LGBTIQ+ communities. The building offers a cleverly designed façade that extends beyond the building's footprint, acting as a symbol of invitation and inclusiveness. The architectural themes were carefully nuanced to celebrate equality, diversity and inclusion in the region."
"The building design incorporates an array of Circular Design principles, most prominently in its reduction of superficial claddings through the exposure of internal and external structural materials. This striking piece of architectural design will no doubt contribute to the reputation and status of Victoria's design and creative culture for decades to come."
The Awards recognise and celebrate design innovation across eight award categories including architecture, product design, service and strategy design, fashion design, digital and communication design, and a standalone category for student design.
Eight standout projects were awarded the coveted Victorian Premier's Design Award Best in Category Award from 93 Finalists and more than 240 overall entries.
Award winners showcase the best in design and architecture from Victoria and reinforce the state's strength as Australia's design capital.
The Victorian Premier's Design Awards have celebrated Victorian designers and businesses since 1996 – promoting the role design has in making products, spaces and experiences more functional, safe, efficient and sustainable.
Previous Victorian Premier's Design Award of the Year winners include Savic Motorcycles, a high-performance electric motorbike, a world-first 3D diagnostic machine for measuring optical properties of the eye, an International Indigenous Design Charter and the Blackmagic Studio Camera, designed by renowned design team at Blackmagic Design in Port Melbourne.
Design is an important and growing part of Victoria's creative industries and a strong contributor to the economy, injecting over $6 billion annually and supporting almost 200,000 jobs.
Quotes attributable to Minister for Creative Industries Steve Dimopoulos:
"These Awards showcase the remarkable work of Victorian designers, who create buildings and products that improve the way we live, work and interact with each other."
"Our design industry continues to be among the best in the world and that's why we are celebrating our talent that is based right here in Victoria."
FULL LIST OF AWARD WINNERS HERE
The Victorian Premier's Design Awards are managed by Good Design Australia on behalf of the Victorian Government.
---
VICTORIAN PREMIER'S DESIGN AWARD BEST IN CATEGORY, ARCHITECTURAL DESIGN – VICTORIAN PRIDE CENTRE
DESIGNED BY / COMMISSIONED BY: BREARLEY ARCHITECTS + URBANISTS (BAU) & GRANT AMON ARCHITECTS (GAA) / WSP (ENGINEERING CONSULTANTS) / PETER FELICETTI (CONCEPT ENGINEERING)
The VPC is the first purpose-built centre for Australia's LGBTIQ+ communities. It is a place to invent new futures, while honouring and celebrating the difficult past. The architectural ambitions include the creation of a deeply welcoming place; a significant landmark of Australia's cultural progress; and an enabling place for driving campaigns of equality and inclusion. Spirit of place, concepts of becoming, and the notion of building the unfinished, drive the design. St Kilda's queer history unites LGBTQI+ communities. Learning from St Kilda, the VPC re-presents traditions of the exotic, the exuberant, the surreal, the beach, the strip, and the in-between.
---
VICTORIAN PREMIER'S DESIGN AWARD BEST IN CATEGORY, COMMUNICATION DESIGN – VICTORIAN PREMIER'S DESIGN AWARDS SHOWCASE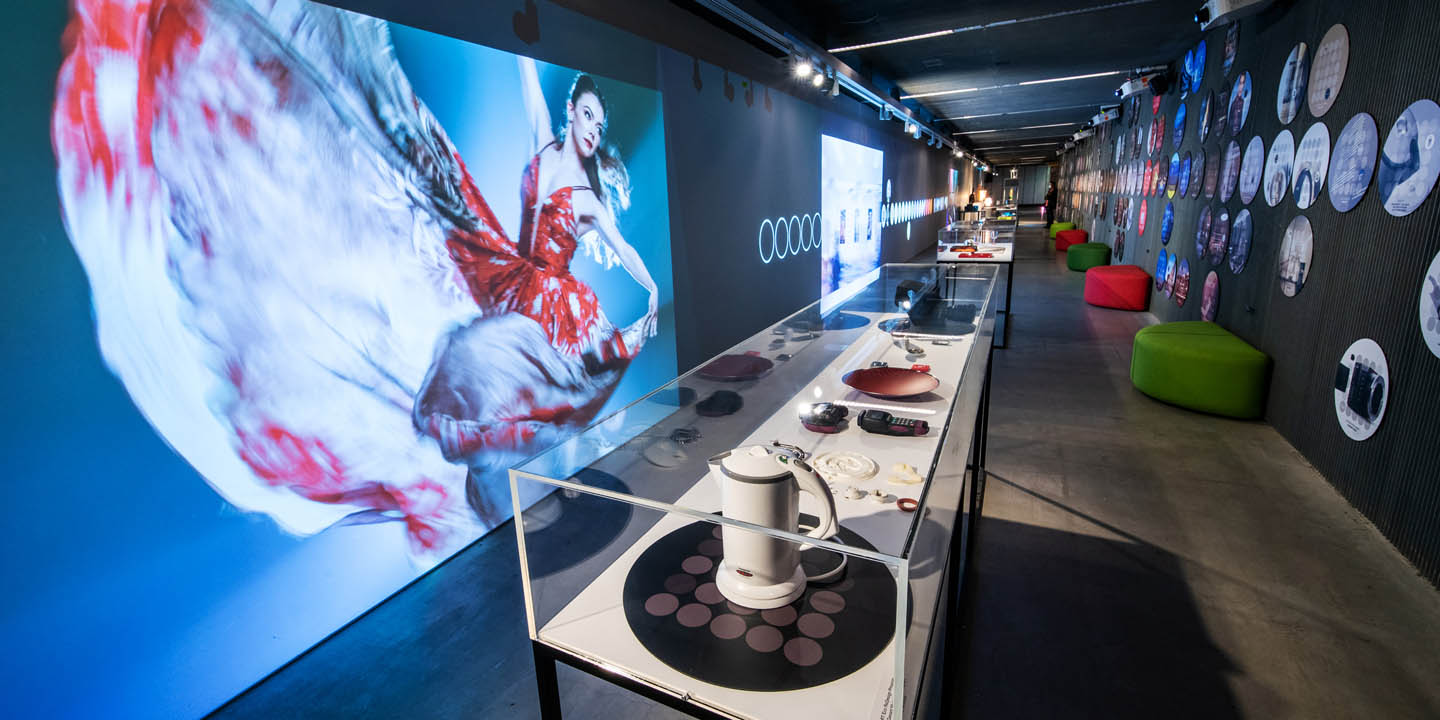 DESIGNED BY / COMMISSIONED BY: IAN WONG / TIM ISAACSON / DR INDAE HWANG / REMY WONG / MONASH UNIVERSITY
The Victorian Premier's Design Awards Showcase was a multi-modal exhibition and includes an enduring research archive celebrating twenty-five years of design excellence from Victoria. The exhibition at the RMIT Design Hub was a feature of Melbourne Design Week 2022 and included object display, commissioned documentary films, co-curated installations, award entries, a forty-metre digital media projection and an augmented reality 'NEXT – Emerging designers AR Showcase' immersive digital experience. The themes driving this showcase were: THEN | WHO | HOW | NOW | NEXT. The exhibition features a circle motif and watermark logo inspired by the architecture of the RMIT Design Hub.
---
VICTORIAN PREMIER'S DESIGN AWARD BEST IN CATEGORY, DESIGN STRATEGY – TRAM LAB TOOLKITS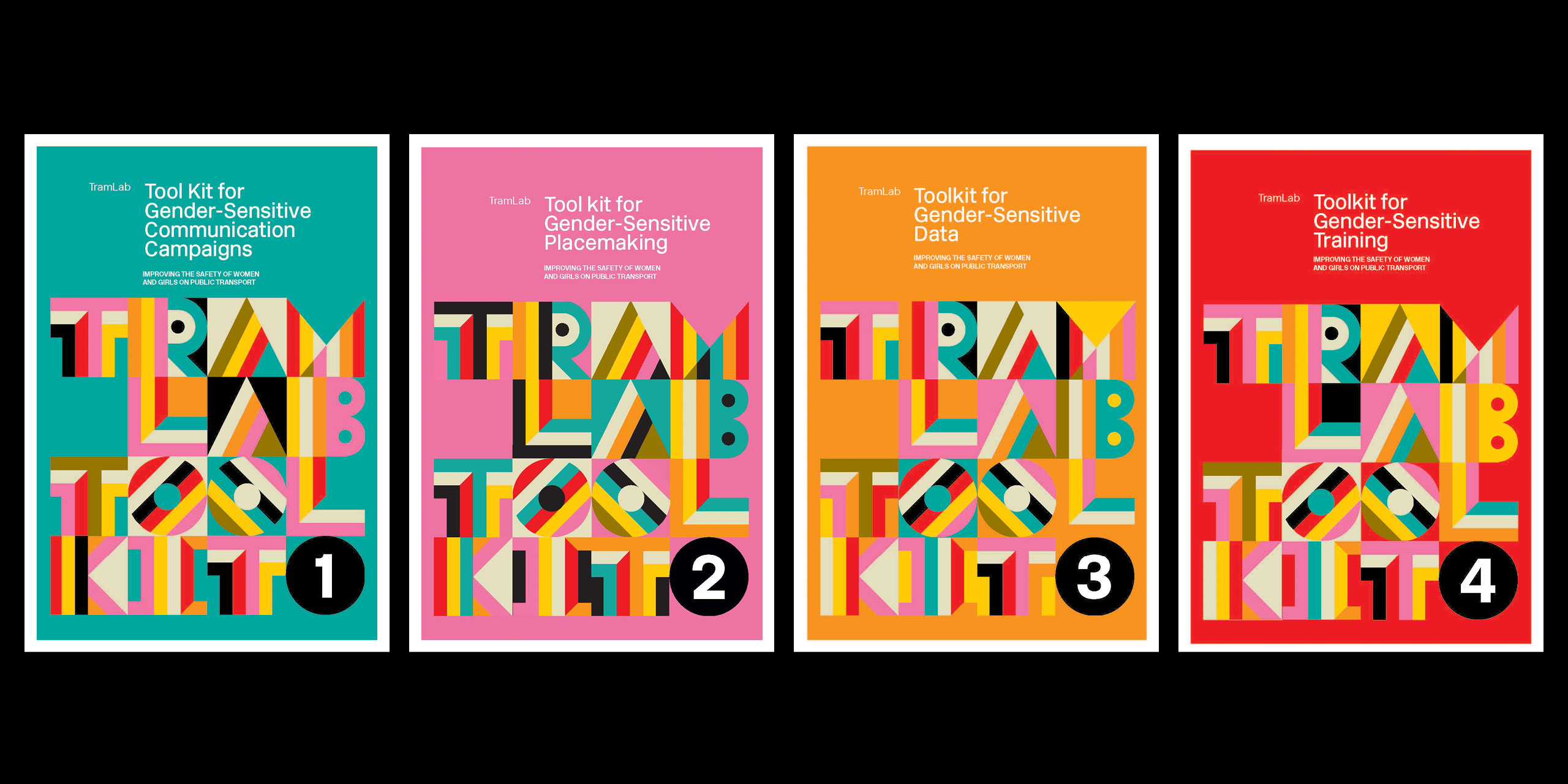 DESIGNED BY / COMMISSIONED BY: LATROBE UNIVERSITY / MONASH UNIVERSITY XYX LAB / RMIT UNIVERSITY / ANGELA TAFT / NICOLE KALMS / GENE BAWDEN / GILL MATTHEWSON / LEESA HOOKER / KIRSTY FORSDIKE-YOUNG / NICOLA HENRY / ISABELLA WEBB
In 2019 Aiia Maasarwe was raped and murdered after she alighted a tram in the outer suburb of Bundoora. Responding to public outcry, the State Government commissioned the 'TramLab Toolkits', bringing together interdisciplinary researchers in gendered violence and urban design to investigate the issues impacting on safety for women and girls on public transport.
The research revealed that safety for women on public transport is highly complex and impacted by multiple factors and causes. The challenge was to find a mode through which to communicate a multi-faceted and coordinated gender-sensitive approach to safer public transport experiences for women and girls.
---
VICTORIAN PREMIER'S DESIGN AWARD BEST IN CATEGORY, DIGITAL DESIGN – THREE CORNERS OF THE CITY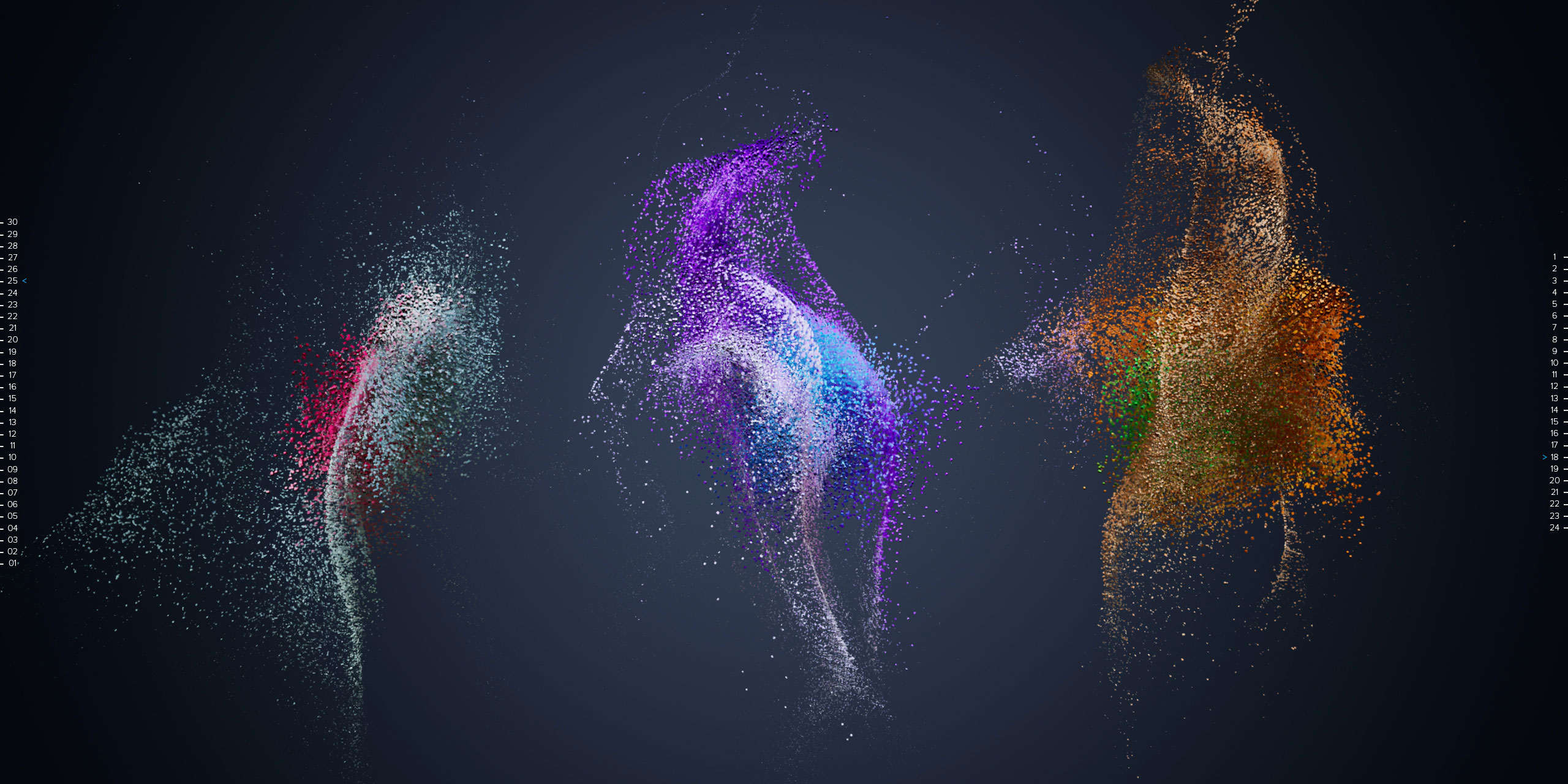 DESIGNED BY / COMMISSIONED BY: JAMES BERRETT, SONJA PEDELL & SIMONE TAFFE – SCHOOL OF DESIGN AND ARCHITECTURE, SWINBURNE UNIVERSITY OF TECHNOLOGY / CITY OF CASEY
Three Corners of the City is a real-time interactive data visualisation that connects three local communities in Melbourne across place and across time. Live data touchpoints record people walking 24 hours a day, 7 days a week, in three communities in an interconnecting flow of everyday life, breathing life and form into dynamically evolving motion graphics. The project engages citizens with smart city data visualised in aesthetically pleasing and tangible ways. The visualisation is publicly exhibited on a large-scale interactive media wall in the foyer of the award-winning Bunjil Place community hub.
---
VICTORIAN PREMIER'S DESIGN AWARD BEST IN CATEGORY, FASHION DESIGN – REPLICA PROJECT (PROJECT #3)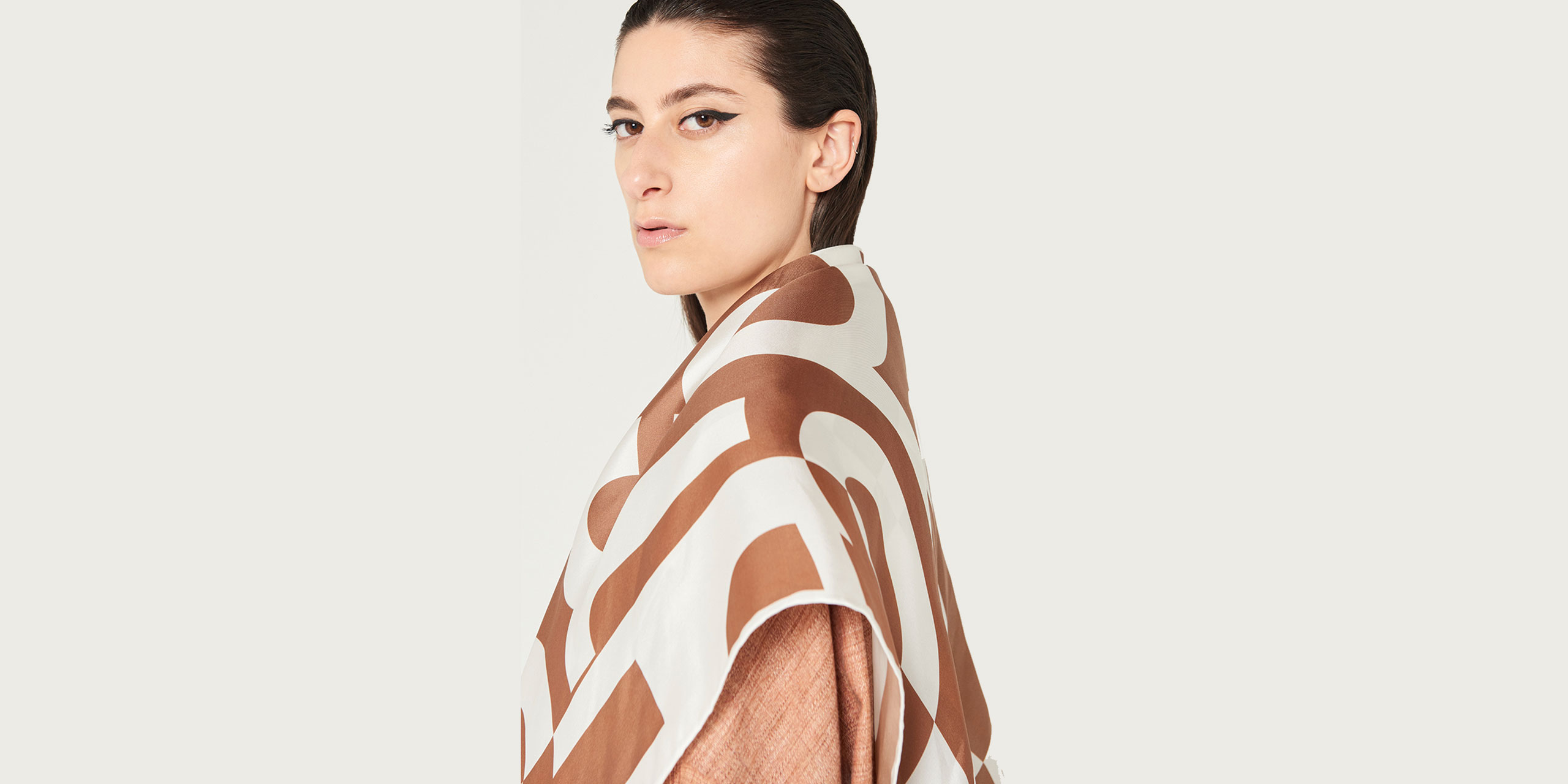 DESIGNED BY / COMMISSIONED BY: AMANDA NICHOLS FOR REPLICA PROJECT
Established by Amanda Nichols in 2018, Replica Project is a micro fashion enterprise exploring the 'replica' as a design methodology within the shared territory of fashion and costume. Drawing on Nichols' experience in haute couture workrooms and film costume studios, the project uses subversive reproduction of archival forms to comment on mechanisms of contemporary fast and luxury fashion. Collections combine classic tailoring, couture construction techniques and everyday archetypes in a wardrobe of well-planned ensembles that rely on colour, shape and endless combinations.
---
VICTORIAN PREMIER'S DESIGN AWARD BEST IN CATEGORY, PRODUCT DESIGN – BIORITHM – FEMOM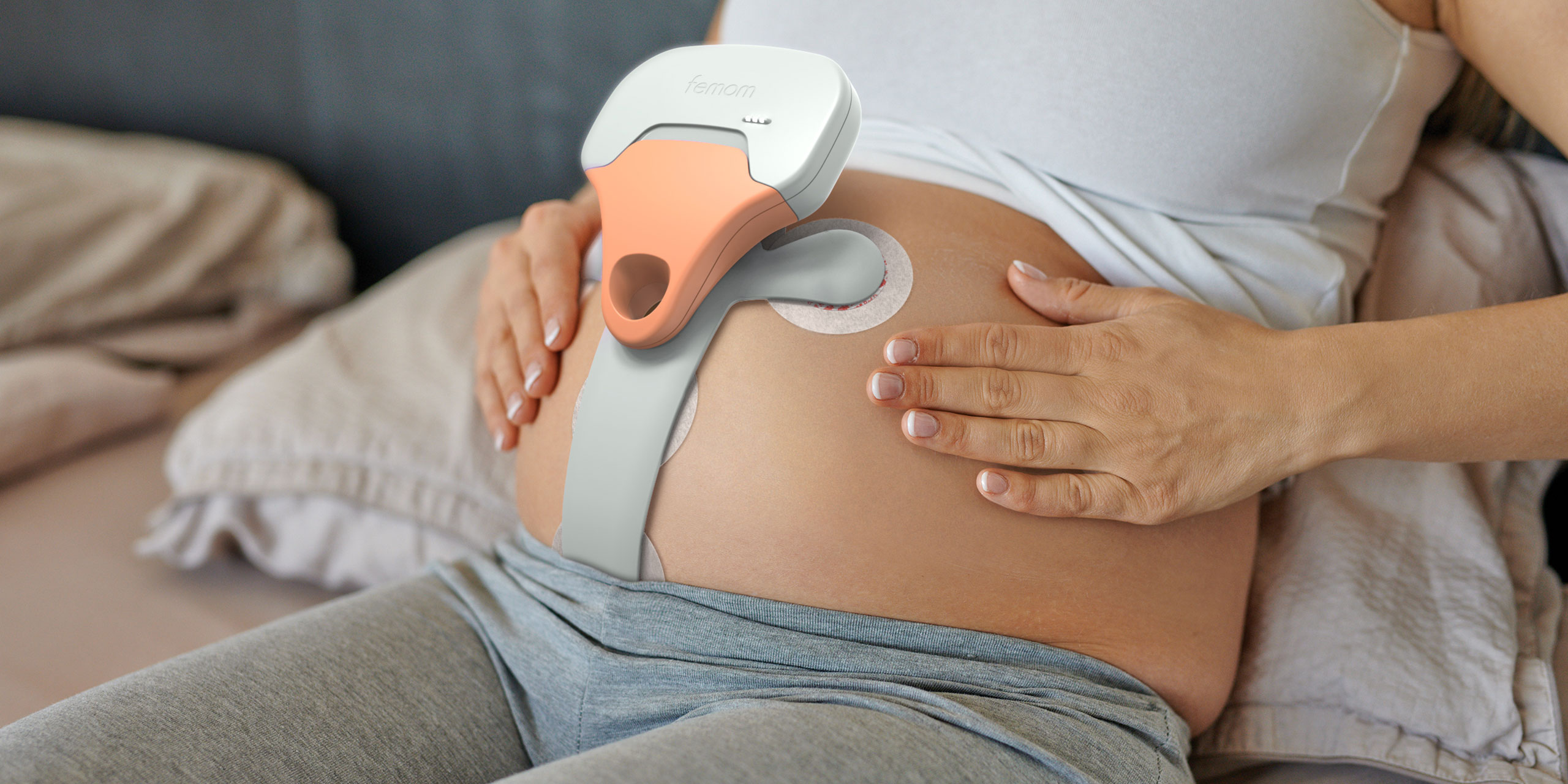 DESIGNED BY / COMMISSIONED BY: BIORITHM / DESIGN + INDUSTRY (D+I)
Femom captures essential maternal-foetal bio-signals remotely and enables clinicians to review them to assess the health of the mother and baby. Using electrocardiogram (ECG), the Femom foetal monitor is designed as a clinical-grade device, allowing greater access to care and data on the development of the foetus and maternal health. The high-resolution data can be used to identify risks before they become emergencies and ensure a safer and smoother maternity journey.
---
VICTORIAN PREMIER'S DESIGN AWARD BEST IN CATEGORY, SERVICE DESIGN – STRONGCARE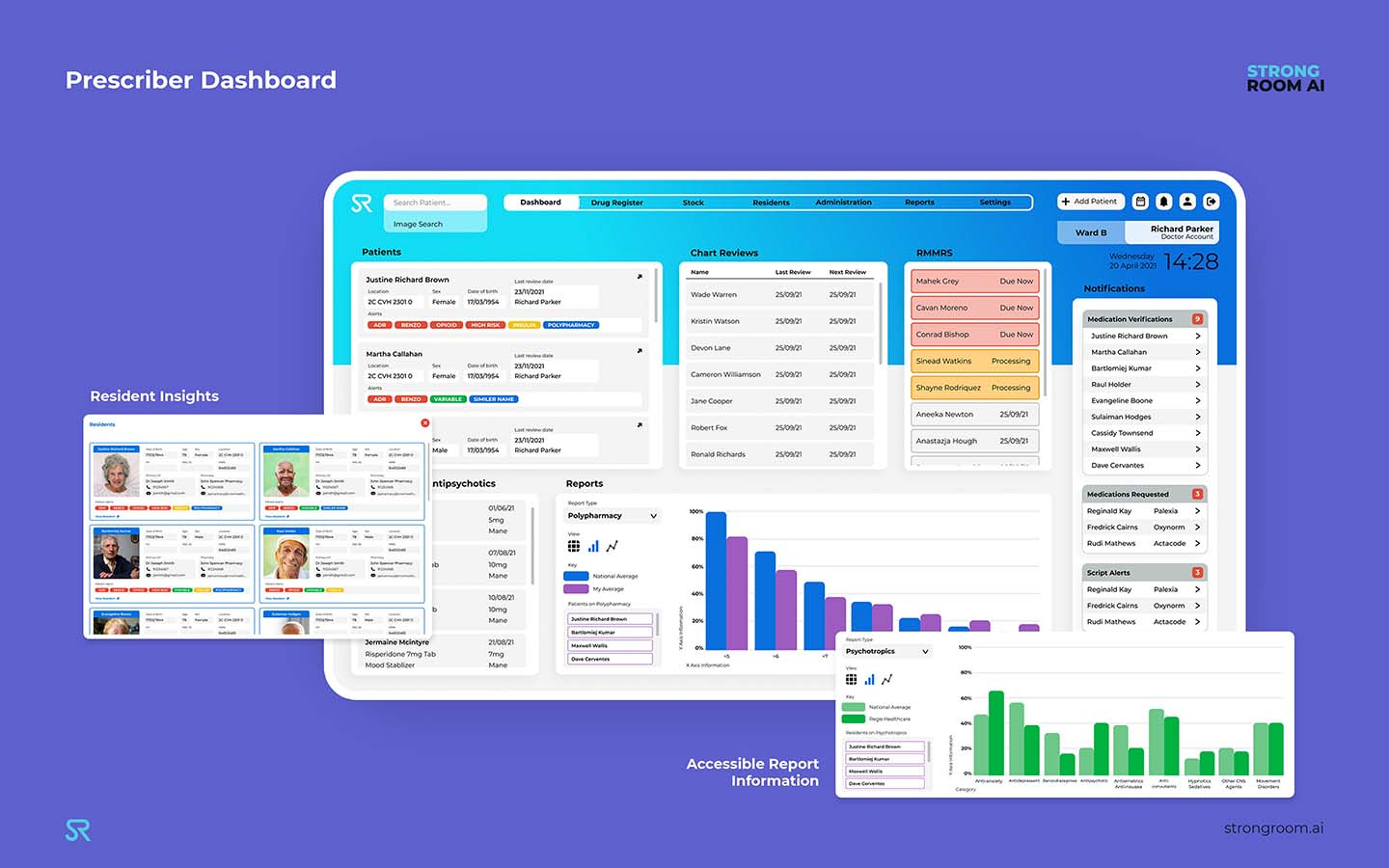 DESIGNED BY / COMMISSIONED BY: STRONGROOM AI / ISABELLA JORGENSEN / STRONGROOM AI CLOUD DEVELOPMENT TEAM / STRONGROOM AI DESIGN TEAM
The current aged care system fails to provide 1.2 million Australians with respectful, responsive quality of care and is plagued with instances of inadequate treatment and negligence. It is in desperate need of an overhaul, where technology and digitisation is imperative to driving improvement.
Strong Care has been created in response to this problem by providing an end-to-end connected digital platform. It significantly improves the processes and outcomes of non-care medication management, allowing facilities to prioritise resident care. We have transformed the system of a facility into a cohesive and intelligent care network.
---
VICTORIAN PREMIER'S DESIGN AWARD BEST IN CATEGORY, STUDENT DESIGN – AIRLIFT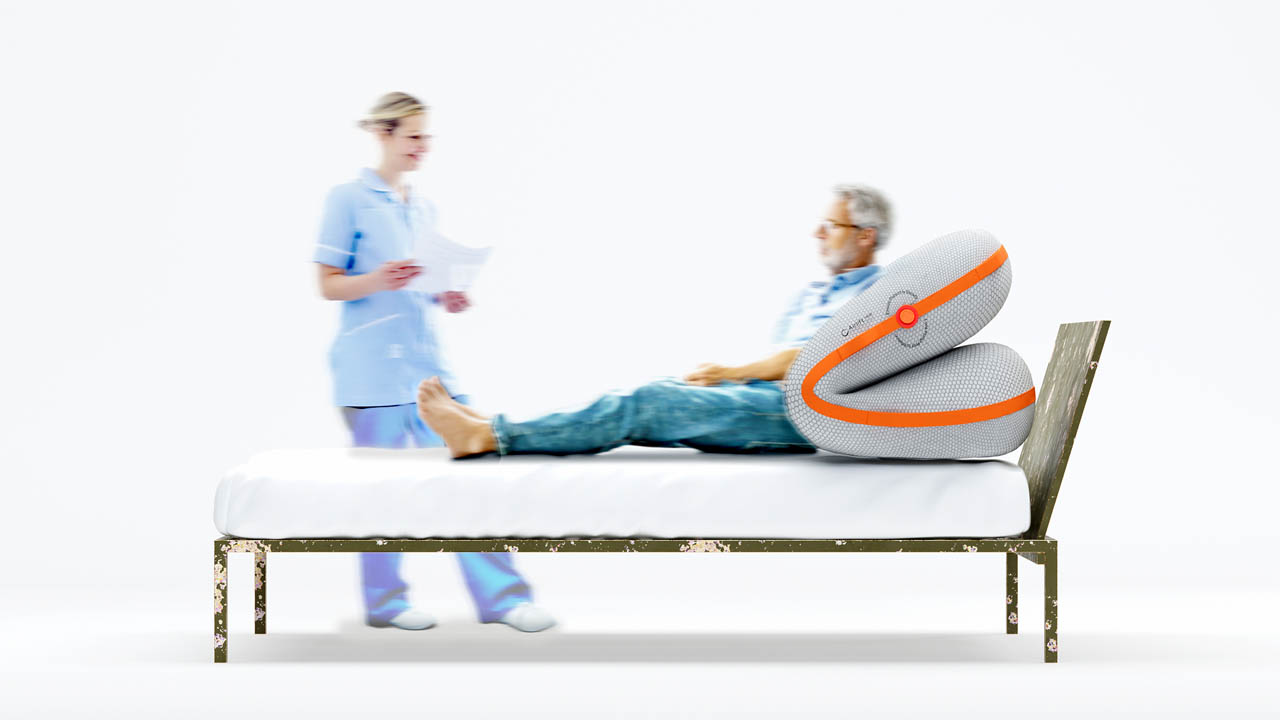 DESIGNED BY / COMMISSIONED BY: FERGUS DAVIDSON / MANEET SINGH / MAIREID CARRIGG / RMIT UNIVERSITY
The Airlift is a low-cost, pneumatic patient transfer device which aids Healthcare Workers in three key patient movements. Developed in collaboration with WorkSafe, the device is an alternative to traditional slide sheets and is intended to prevent ageing Healthcare Workers from injuring themselves when working unsupported in the community.
---
VICTORIAN PREMIER'S DESIGN AWARD CIRCULAR DESIGN AND SUSTAINABILITY, HIGHLY COMMENDED – ROVE WHEELCHAIR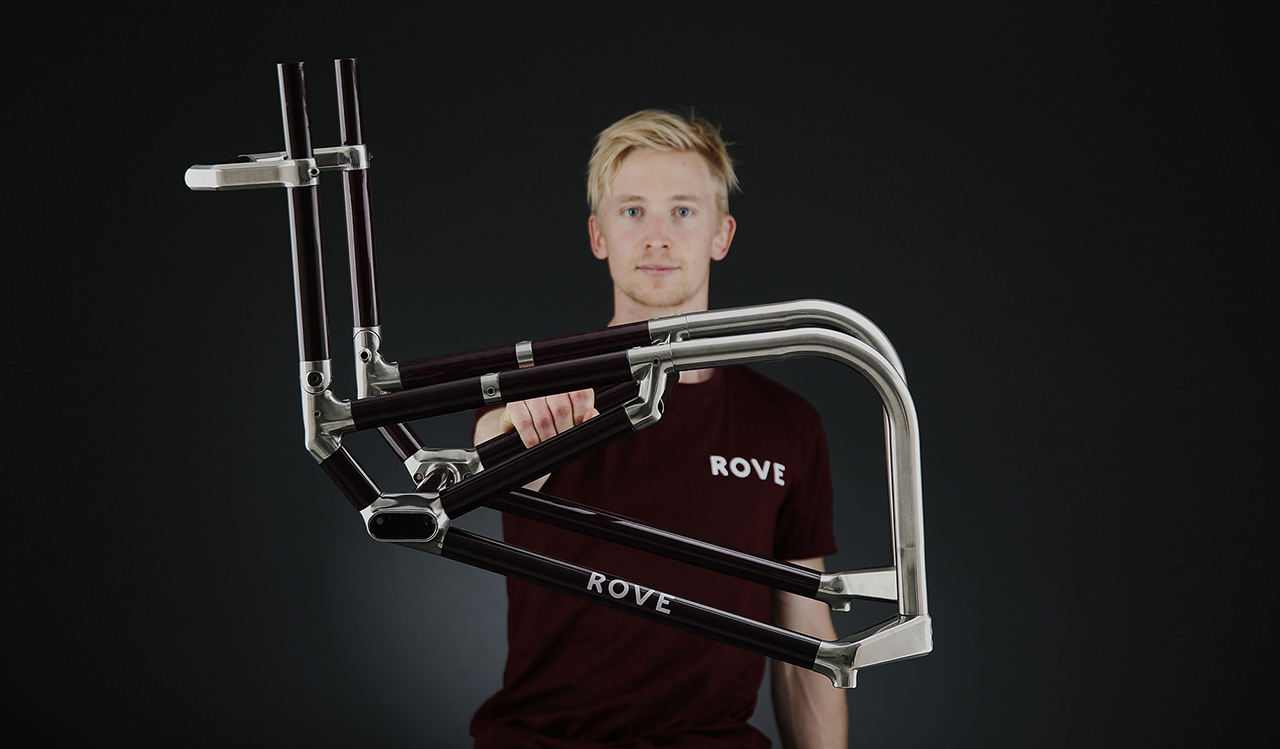 DESIGNED BY / COMMISSIONED BY: RYAN TILLEY / BRYCE ALMAN / KEITH KLEIN
The Rove Wheelchair is the world's first 3D-printed titanium wheelchair. The unique manufacturing process enables each wheelchair to be designed and custom-made to the exact measurements of the user, taking into account their unique disability and requirements. The Rove Wheelchair challenges the way a wheelchair is perceived, from a traditional, stark, functional medical device to a coveted object much like a high-end bicycle or automotive vehicle is viewed.
---
VICTORIAN PREMIER'S DESIGN AWARD HIGHLY COMMENDED, ARCHITECTURAL DESIGN – GRAMPIANS PEAKS TRIAL (GARIWERD)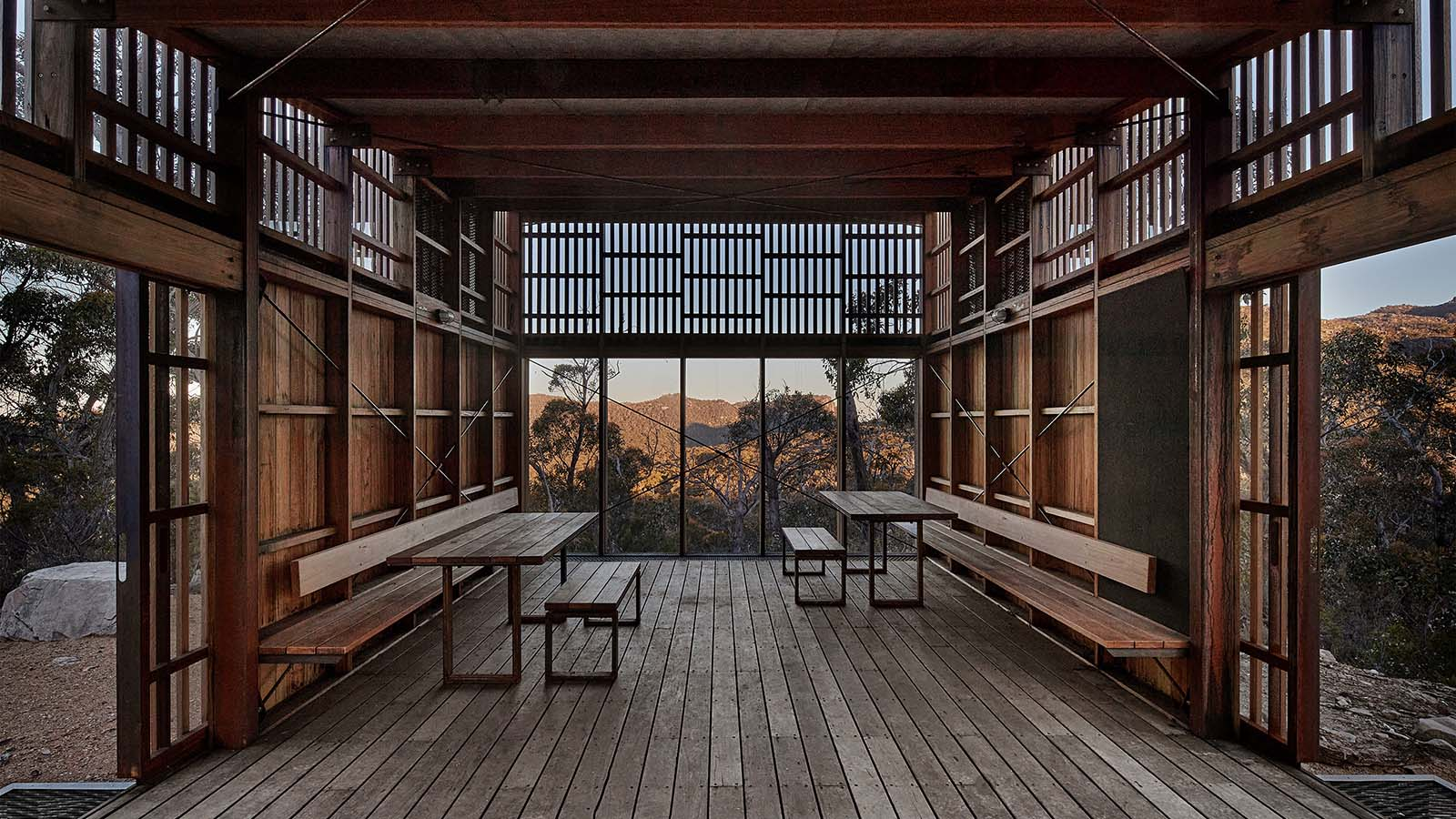 DESIGNED BY / COMMISSIONED BY: MCGREGOR COXALL WITH NOXON GIFFEN / PARKS VICTORIA / OPS ENGINEERS / BARENGI GADJIN LAND COUNCIL, EASTERN MAAR ABORIGINAL CORPORATION AND GUNDITJ MIRRING TRADITIONAL OWNERS ABORIGINAL CORPORATION
The Grampians Peaks Trail (GPT) Stage-2 offers a world-class hiking experience over 160km of pristine Gariwerd wilderness, traversing the lands of three Traditional Owners.
This diverse trail program accounts for day trips through to 13-day odysseys, tailored to a vast array of users and abilities. The brief for the GPT demanded designs that were deeply connected to the landscape and enhanced the hiking experience as it evolved through diverse terrain. A landscape-led collaboration culminated in a world-class hiking experience that curates the various contexts, stories, histories, and conditions of 11 hiker camp locations.
---
HIGHLY COMMENDED, DESIGN STRATEGY – SOLID LINES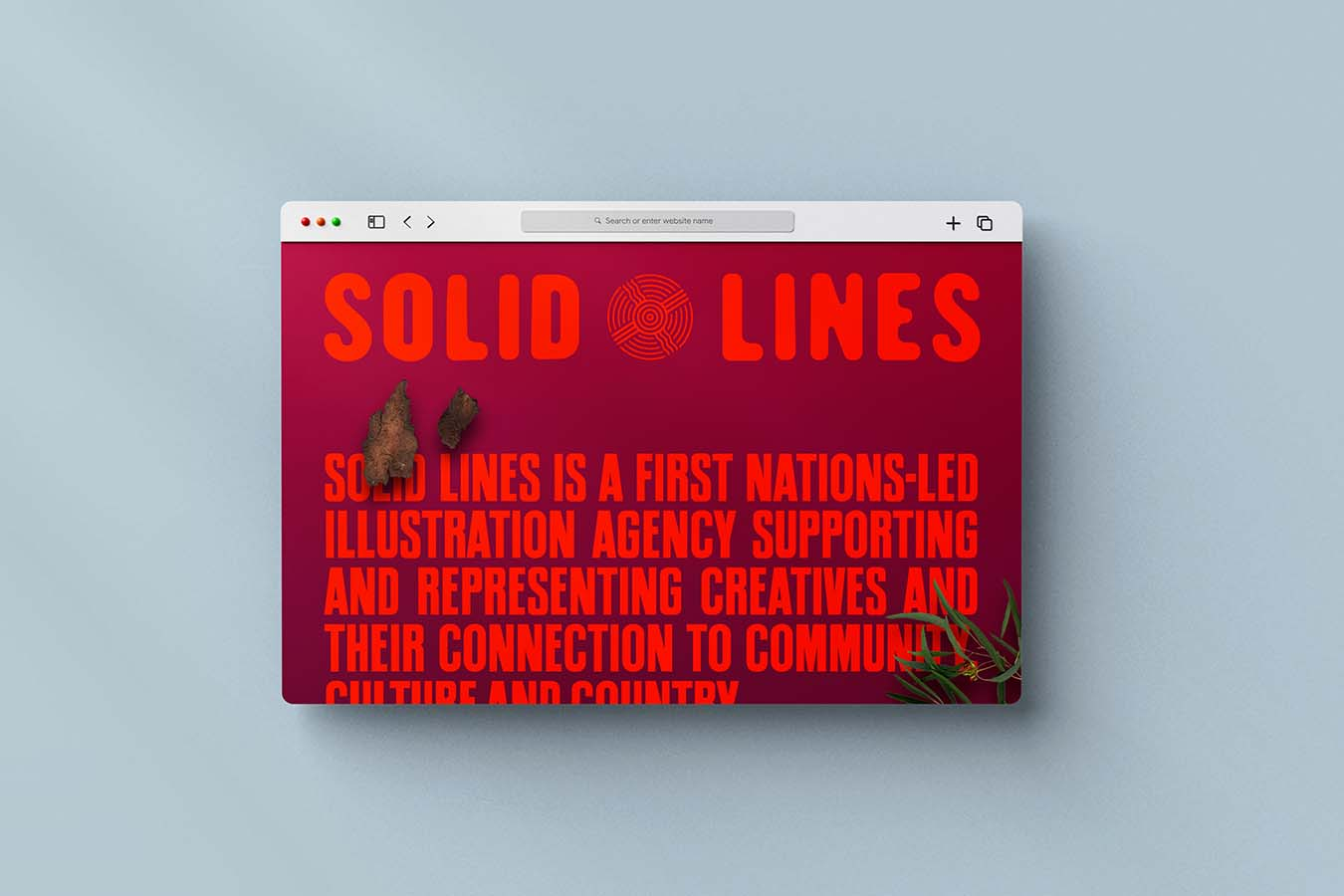 DESIGNED BY / COMMISSIONED BY: THE JACKY WINTER GROUP / EMRHAN TJAPANANGKA SULTAN / DR NICOLA ST JOHN
Solid Lines is Australia's first illustration agency led by First Nations people and dedicated to representing First Nations talent. This ground-breaking national agency provides First Nations artists with a culturally safe pathway into industry, while educating the design and commercial art community to understand the requirements for engaging with First Nations creatives.
Cultural integrity and giving back to the community are at the heart of Solid Lines business structure and licensing policy, developed through direct First Nations engagement. Currently supported by The Jacky Winter Group, Solid Lines will grow into a First Nations-owned agency through a staged pathway.
---
VICTORIAN PREMIER'S DESIGN AWARD HIGHLY COMMENDED, PRODUCT DESIGN – MAGASSIST VAD HEART PUMP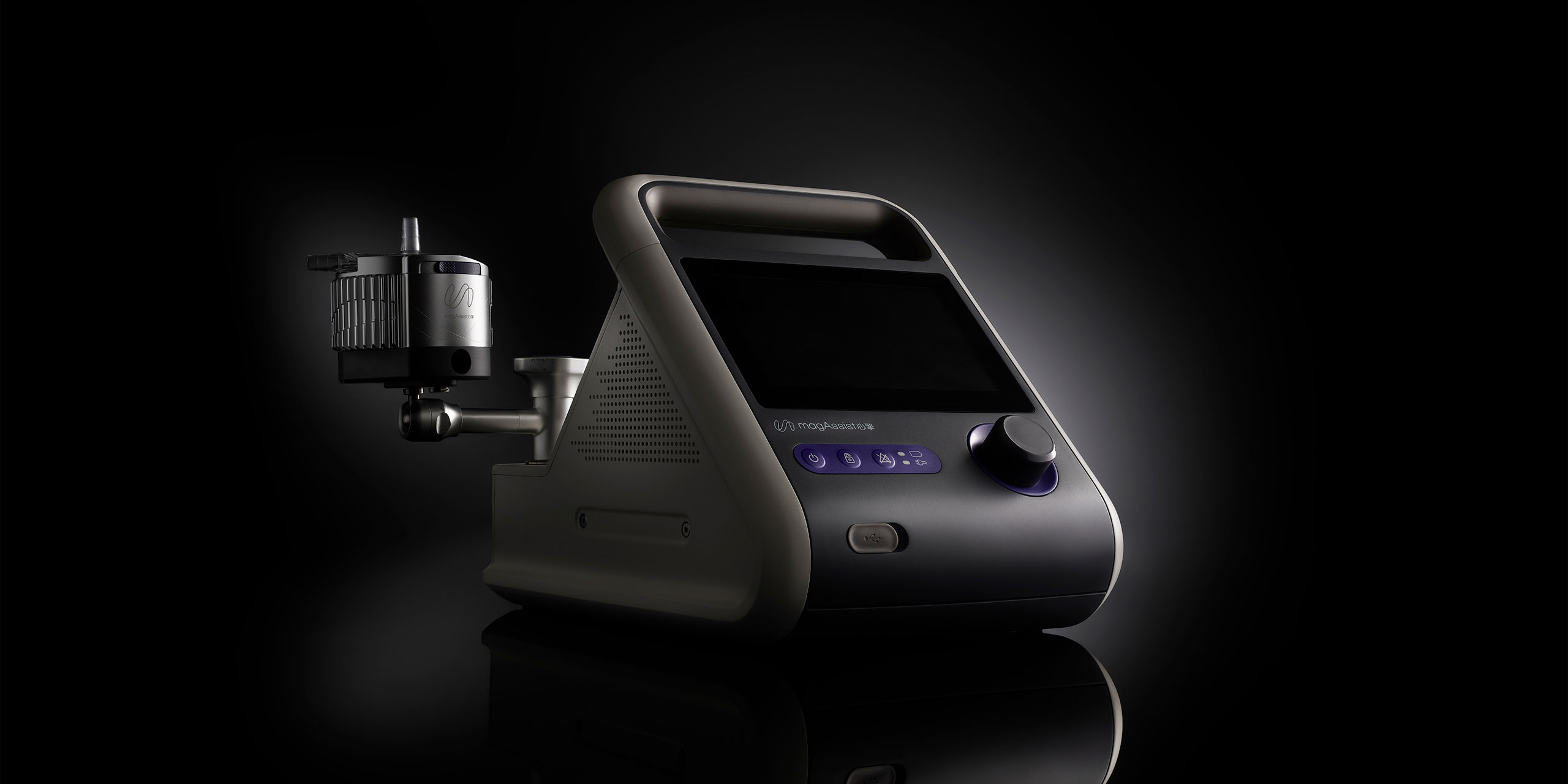 DESIGNED BY / COMMISSIONED BY: MAGASSIST / COBALT DESIGN
magAssist's external VAD Heart Pump keeps heart failure patients alive while awaiting interventions such as heart transplants. A patented impeller mimics the patient's heart, reducing blood cell damage common in traditional pumps. Designed to exceed international benchmarks it will initially launch in China, before being sold globally. Relative to these incumbents, Cobalt's design provides a more user-friendly, compact, portable system at a lower cost – making this life-saving technology accessible to a world of patients outside non-Western markets, such as China.
---
VICTORIAN PREMIER'S DESIGN AWARD HIGHLY COMMENDED, STUDENT DESIGN – HABI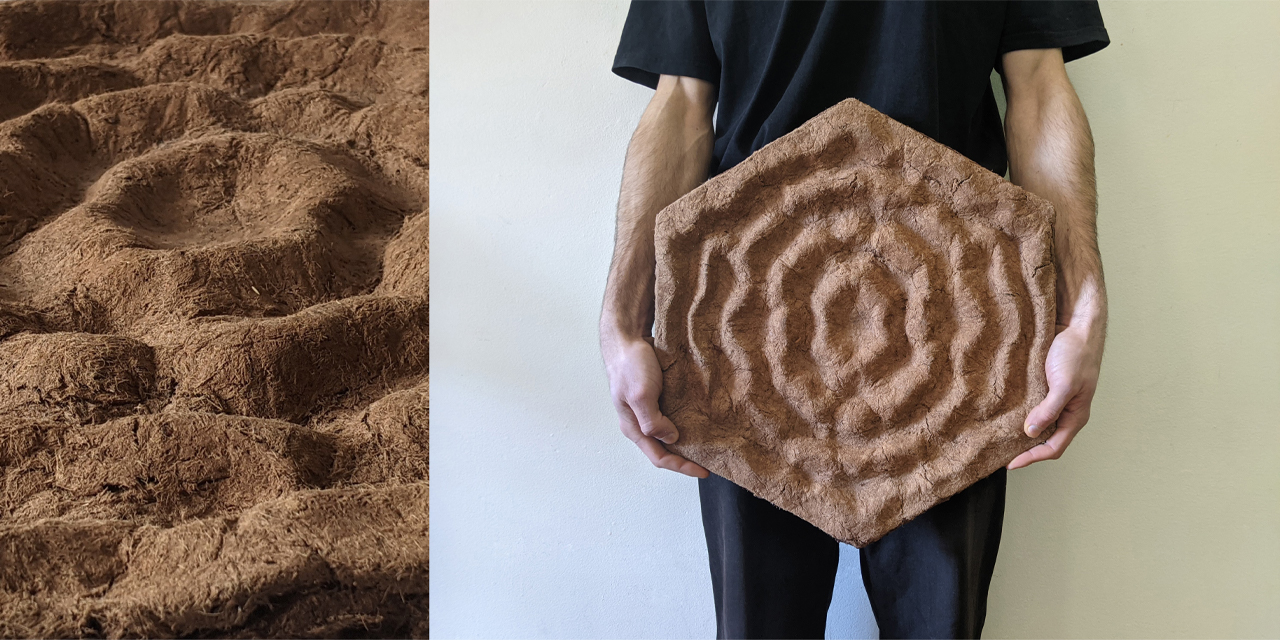 DESIGNED BY / COMMISSIONED BY: ZAC VASSALLO
The conceptual framework for this project explores the intersection of people and nature to promote action toward environmental consciousness. Developed through material research and exploration, Habi was created as an immersive experiential pavilion to encourage reflection on native habitat and the act of caring for country. Habi is designed to educate and motivate community participation in the reintroduction of contextually relevant Indigenous plant and insect species as an act of reparation.
FULL LIST OF AWARD WINNERS HERE