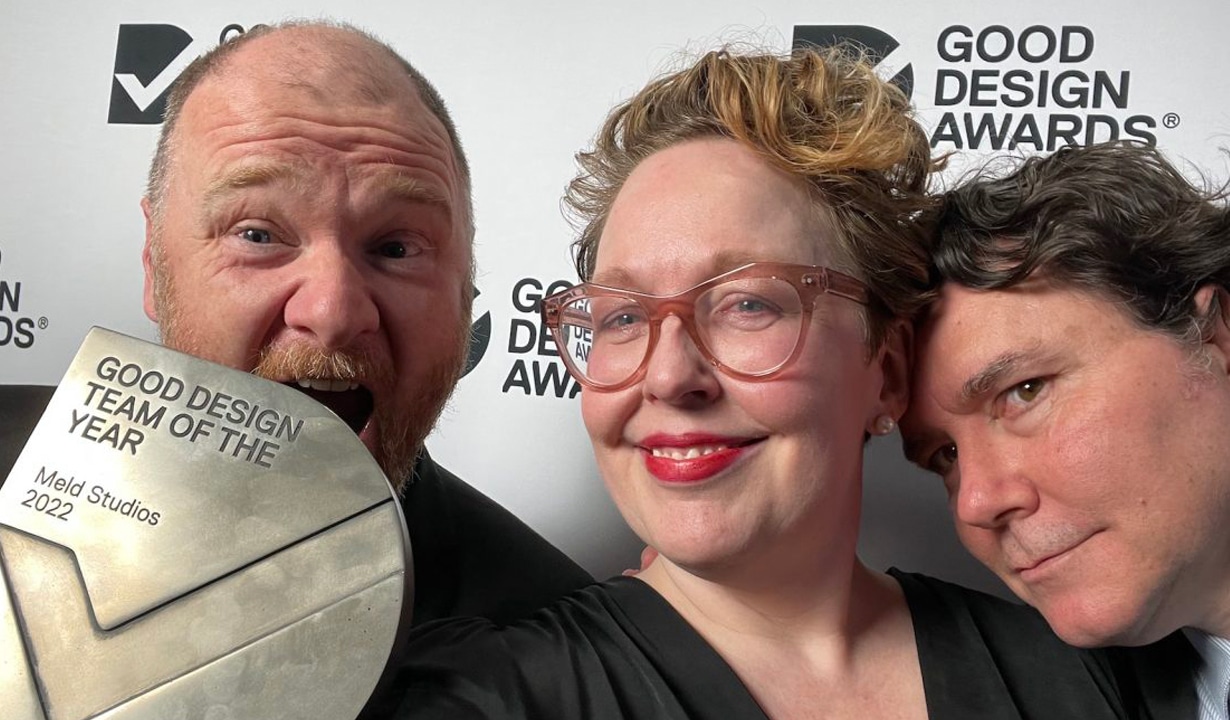 Catching up with Meld Studios
Published on: 17 April 2023
Share
Founded in 2009 with a vision to amplify how people interact with the world around them, Meld Studios has since become an award-winning design company thriving at the forefront of service design. Now, with studios Australia-wide, the team of like-minded innovators are continuing to pioneer design as a strategy and advocate for inclusive, collaborative and iterative design approaches – both with clients and internally.
Meld Studios are proud recipients of numerous Australian Good Design Awards. In 2018, their human-centred design framework for the Queensland Government took home the most prestigious Award accolade – the Good Design Award of the Year – while 2020 saw the studio make room on the office mantlepiece for four new Awards celebrating their impactful and conscious work.
An unwavering dedication to design-led thinking and culture has underlined Meld Studios' inspiring journey. It's empowered a future-focused approach to design that deeply respects the people, places and visions they innovate for, with each project and initiative showcasing their commitment to a more equitable and connected tomorrow. In 2022 Meld Studios were recognised as the Good Design Team of the Year for their glowing emphasis on human-centred design and ongoing industry success.
Almost a year on from their win, Good Design Australia sat down with Meld Studios co-founder, Steve Baty, to talk about all things design-led thinking, contemporary collaboration and the progressive goalposts of good design.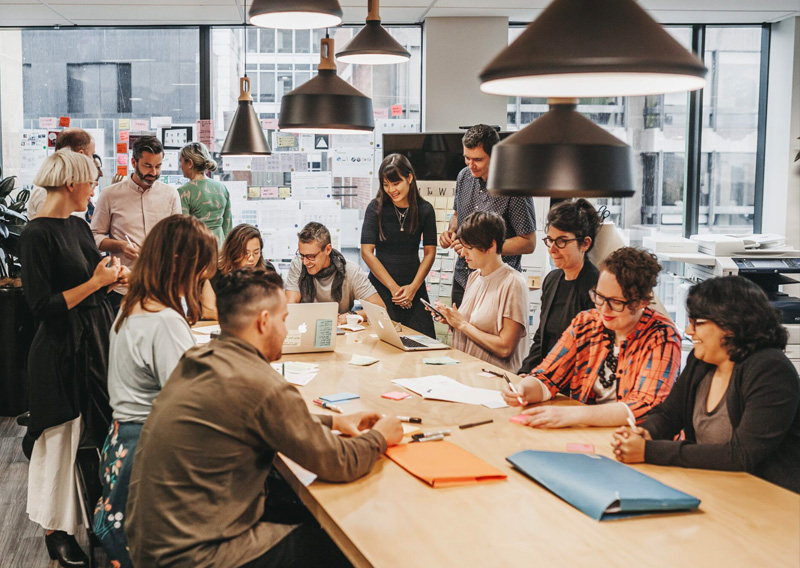 ---
Good Design Australia: A design-led culture is synonymous with the Meld Studios vision. What does that look like in the workplace?
Steve Baty: As a design company, it's how we go about client work in very much the same way that we go about work for ourselves. For example, Meld has recently gone on a journey of becoming an employee-owned business, and we achieved that as a designed project. So, just as we do day-to-day with our clients, we conducted research to understand how people thought about their roles, responsibilities and commitments to one another. We engaged the right people and brought together different concepts, sought feedback and put trials in place.
Meld approaches the running of the company with that same client philosophy of early engagement, deep understanding, trying multiple things, seeking feedback and then settling on a preferred model or a preferred approach. It's how we can ensure everyone's voices are heard, appreciated and actioned for everyone's benefit.
GDA: It seems as if a deeply collaborative approach brings this design-led attitude to life. How does Meld come together with clients and as a team with offices in Sydney, Melbourne, Canberra and Perth?
SB: Meld has four studios where people come to work, but for the last few years we've had as many working locations as we've had homes. Since the pandemic, that's kind of our reality. We've found that the key to keeping the collaboration and the engagement rolling is to become much more deliberate about when we work side-by-side or remotely. We've needed to decide when it's most important to come together and understand that it could be for a whole raft of reasons – some of which have nothing to do with the project. It's things like reconnecting with staff, the social elements of working together and the simplicity of having a coffee during a break that are important too.
There are obviously times that we'll need to go out on-site to engage clients and stakeholders face-to-face, or collaborate together as a team. I feel as if there's a rapport, a sense of trust, a vulnerability and a rhythm that usually works better when you're in a room together. But, even then, all we need is a timezone and email to connect and have extremely valuable conversations.
A recent project Meld was involved in realised the perfect balance of both, where initial engagement was physical – bringing 15, 20 people together into a room – and the outcome was delivered remotely to the same people dotted around the country.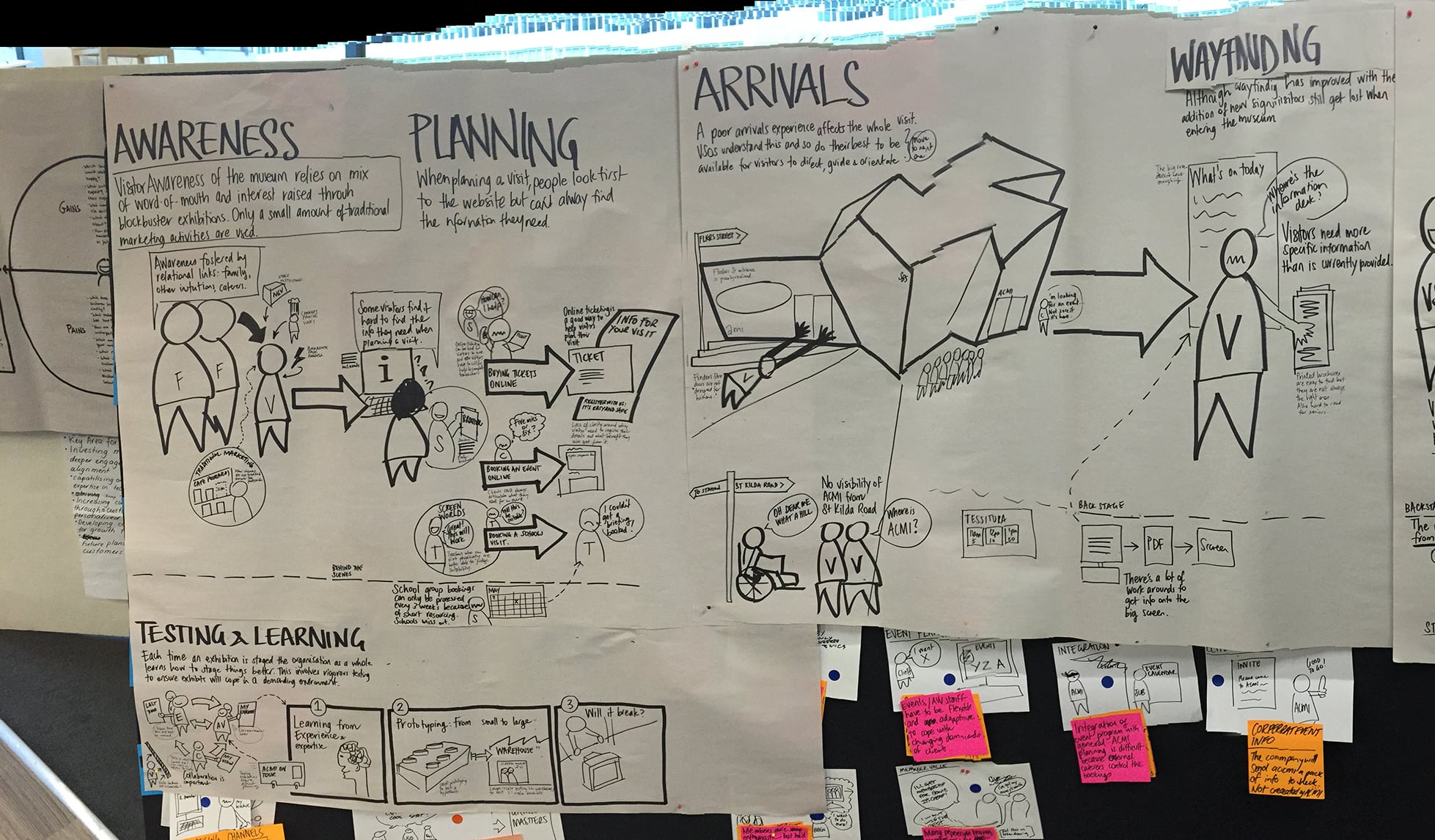 GDA: Turning back the clock to 2022, what did it mean for the Meld Studios team to be named Good Design Team of the Year?
SB: It was a big deal. It was a really big deal. Alongside my two business partners, we've spent a lot of time over the years trying to justify and prove the value of design in new spaces. We've made the argument with clients that these approaches can help you time and time again. In fact, it's been 13 years of incrementally shifting the places and sectors in which we work, the scale of the challenges we face and the ways we help lead change in our effort to make a powerful case that says 'we can do this'.
So to have the Australian Good Design Awards and Good Design Australia sit there, look at our body of work, look at the places that we've been able to get design into, and recognise that that's some really good work – that's special. I got quite emotional when I found out. I was just so deeply proud that Meld's commitment to design in new spaces could be acknowledged by our industry.
GDA: The concept of 'good design' within Good Design Australia encompasses ideas, products, projects and services that show potential to lead to a better, safer and more prosperous future for all. How does Meld define 'good design'?
SB: We look at design as a way of helping create a thriving Australia, so that's always what we're aiming for. That looks like a nation that is more sustainable, more equitable and more just. It requires design to be seen from the perspective of the people who were, are or will be impacted by a project, which means that good design is all about asking the right people the right questions. Have the people being impacted been involved? Have they had input? What would they suggest or consider? Do they consider the output to be more sustainable, more equitable and more just?
One of the things as an industry we're grappling with at the moment, is this notion of colonialism and extractive practices – the role of capitalist organisations and markets in creating and taking advantage of natural resources, human resources, exploitation, extraction. It's really only when we start to move away from those sorts of mindsets – that historically paternalistic colonial approach to 'what does good look like?' – that I really think we can realise what we mean at Meld by 'really good contemporary design'.
GDA: What would you describe as the next frontier of good design?
SB: Deep client and stakeholder engagement. Honestly, it's already on its way there. If you think back 10 or 15 years ago, for example, you would have never really had a serious conversation about design and its connection to Country and its people. Whereas now, it's becoming more and more innate to design processes and frameworks.
Eventually, we're gonna get to a point where we start asking questions like, 'well, should we design it at all?' We're not quite there yet, because there's money to be made. But, at some point, it'll no longer be a 'how can we? how might we?' situation but a 'should we?'. I think that's actually the next frontier for good design.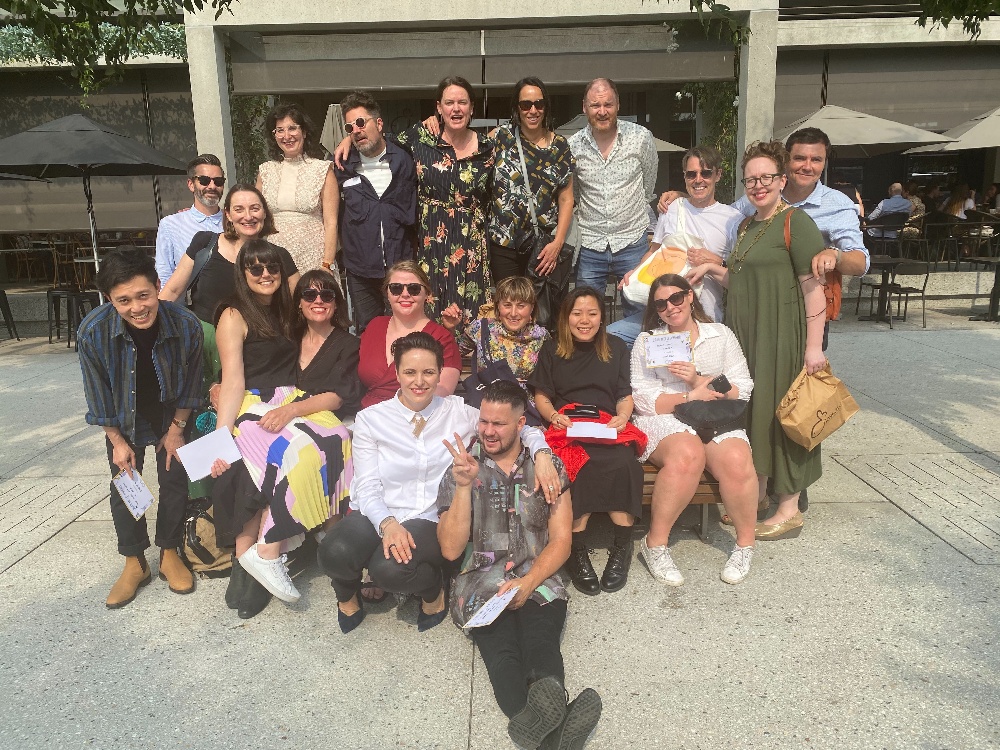 ---
Entries for the 2023 Australian Good Design Awards close 21st April
The deadline to be a part of the 2023 Award season is quickly approaching, with entries closing at midnight 21st April. If you have an idea, product, project and service ready to make its mark on the design world and our wider society, don't delay – submit your entry today.
ENTRY INFORMATION HERE