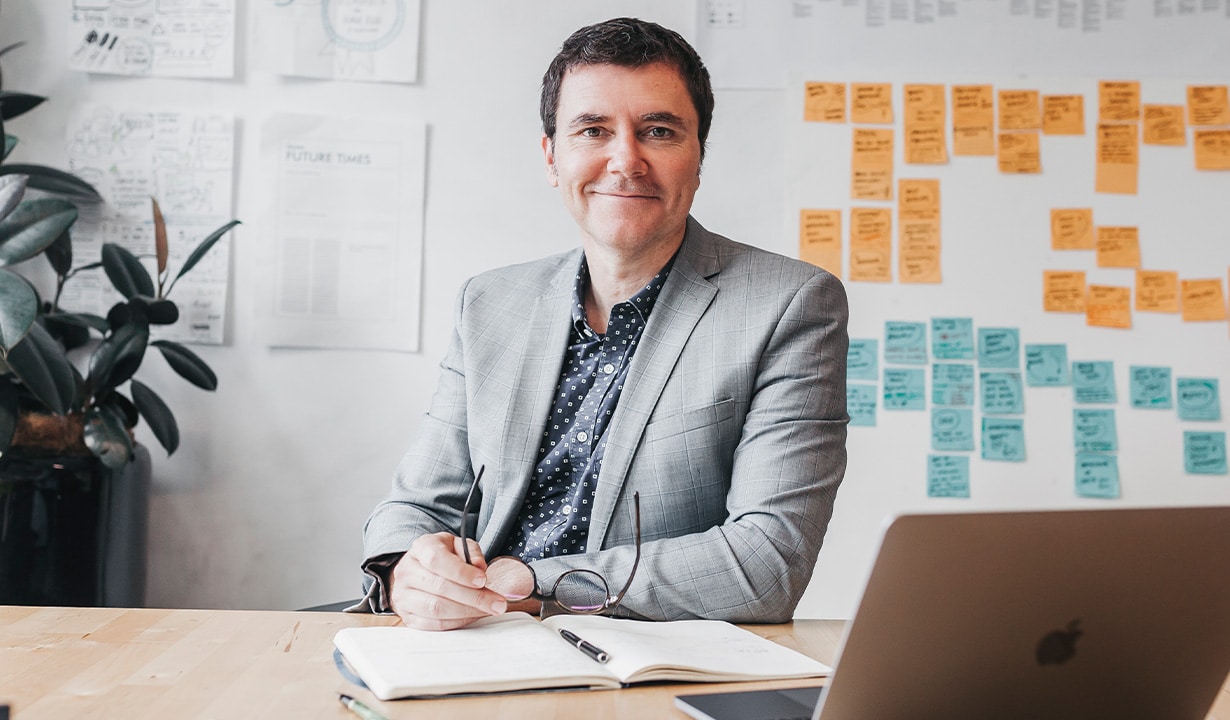 AUSTRALIAN DESIGN COUNCIL APPOINTS NEW CEO
Published on: 7 November 2023
Share
Steve Baty to lead the Australian Design Council and help embed design into Australia's economy.
As one of the Co-Founders of Meld Studios, Steve Baty brings extensive experience in embedding design as a strategic enabler across all levels of business, industry and government.
Steve brings over 25 years of commercial design experience working with large institutions and organisations on complex challenges.
Remarking on the appointment, Steve said: "I'm excited to join the Australian Design Council at this pivotal time for Design and Australia as a nation."
"Design practice is undergoing a fundamental shift, integrating the rich history of design practice through the 20th and 21st centuries with the millennia-old wisdom of First Nations and the lived expertise of everyday people."
"I'd like to thank Sam Bucolo and Brandon Gien for their work in getting the Australian Design Council to this point and appreciate the confidence of the Board and the Australian Design Council Members."
Steve will continue in his role as Chair and Director at Meld Studios alongside his new position with the Australian Design Council.
"I'm looking forward to engaging with the Australian Design community, manufacturers, service organisations, and Government to advocate for good design practices to be embedded into Australia's economy, our society, environment and culture," concluded Steve.
Reflecting on the CEO appointment, Dr. Sam Bucolo, Executive Director of the Australian Design Council said, "Design is uniquely positioned to make a valuable contribution to the challenges facing Australia, and we are looking forward to the impact that Steve will make in helping embed Australia's world-class design profession into these future opportunities," said Dr. Bucolo.
More information about the Australian Design Council: