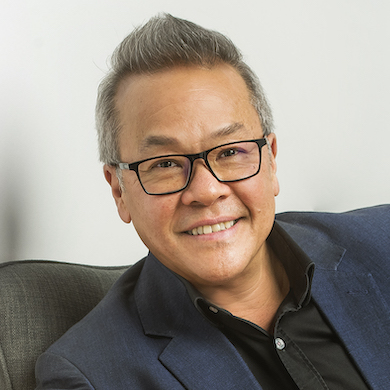 FOUNDER AND STUDIO DIRECTOR

MARCUS LEE DESIGN
Marcus was born and raised in Darwin and pursued his design education in Adelaide. Soon after graduating, Marcus moved to Melbourne and was employed in his first design role with the advertising agency McCann Erickson.
In 1983, Marcus continued his career with Flett Henderson & Arnold, working his way from junior designer through to senior designer, art director, then associate director. Flett Henderson & Arnold provided the pathway in developing Marcus's design career.
In 1996 Marcus Lee Design was established, and in the year 2000, Marcus Lee Design was awarded the Melbourne Museum branding contract. This project provided Marcus an opportunity to reconnect with his Aboriginal heritage and was the catalyst that identified an exciting new direction for the studio.
Since then, Marcus Lee has created many culturally relevant brandmarks for the Indigenous sector that tell visually engaging stories to diverse audiences.