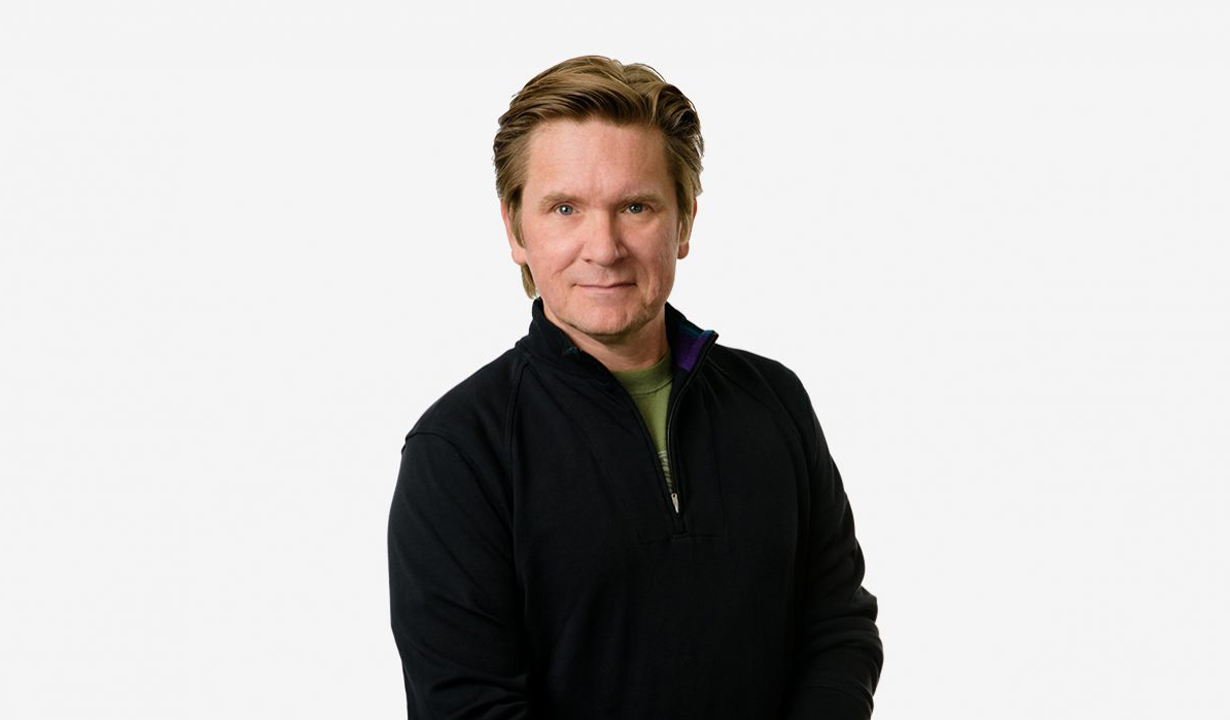 President and CEO
Whipsaw Inc.
Dan is President, CEO, Principal Designer and Founder of Whipsaw Inc., a highly acclaimed design firm in San Francisco and San Jose, California.
Whipsaw designs diverse products for companies around the world including Brita, Cisco, Ford, GE, Google, Haier, Intel, Leitz, Merck, Motorola, Nike, Olympus, Samsung, Sony, TP-Link, Uber, and many exciting startups including Blumio, Ekso Bionics, Harry's, Highfive, Peloton, Tonal and Tile.
Dan is the highly active creative force of Whipsaw, where he directs the strategic and conceptual direction of most client accounts.
His passion and experience combined with his personal philosophies about art, culture, psychology and technology permeate the work and the brand.
Throughout his prolific career, Dan has designed hundreds of successful products ranging from baby bottles to supercomputers.
Some of these hits include the Google Chromecast, Wifi and OnHub, Nest Dropcam cameras, Brita Stream water pitchers, Dell Precision line, Tonal Strength Training System, Cisco Telepresence systems, Livescribe smart pens, Eton emergency radios, Adiri baby bottles, Yubo lunch boxes, Highfive teleconferencing, Intel healthcare tablets, Aristocrat slot machines, Leapfrog LeapPads, Roku TV devices, Tile tracker line, TP-Link networking devices, Topcon survey equipment, Braun Thermoscan thermometer, Motorola cell phones, Gateway PC line, Sony headphones, the original Acer Aspire PC line, NeXT computers, Oracle Network Computers, Logitech mice, and the world's first digital answering machine for AT&T.
Dan has won over 300 design awards in his career, including 41 IDEA Awards plus many Red Dot, iF, MDEA, D&AD, G-Mark Good Design Awards and Australian Good Design Awards.
He has been granted over 500 patents. His work has been featured in the Smithsonian Cooper Hewitt Museum, The Henry Ford Museum, the Chicago Athenaeum, and the Pasadena Museum of California Art.
Fast Company selected Dan as one of the "100 Most Creative People in Business 2014," calling him "design's secret weapon." Fast Company also featured Dan as a "Master of Design" in 2005 and ranked Whipsaw among the top five design firms in the world in 2009. Dan's views and work have been featured in Abitare, Axis, Business Week, CNN, Domus, Form, Fortune, Metropolis, Newsweek, Time, Wired, and several design books.
Dan was awarded the prestigious IDSA Personal Recognition Award in 2019 for his "outstanding contributions to the field of design." Dan was also inducted into the World Technology Network, a curated membership community in association with TIME and CNN that honors those individuals doing "the most innovative work of the greatest likely long-term significance."
Prior to founding Whipsaw in 1999, Dan was VP and President of frog where he designed many notable products for luminaries including Steve Jobs, Larry Ellison and Rupert Murdoch.
Before joining frog in 1989, he was a lead designer at Henry Dreyfuss Associates. In the early eighties, Dan interned with design master George Nelson. He also interned at Hewlett Packard and Richardson Smith.
Dan graduated from the University of Cincinnati College of Design, Architecture and Art in 1982.