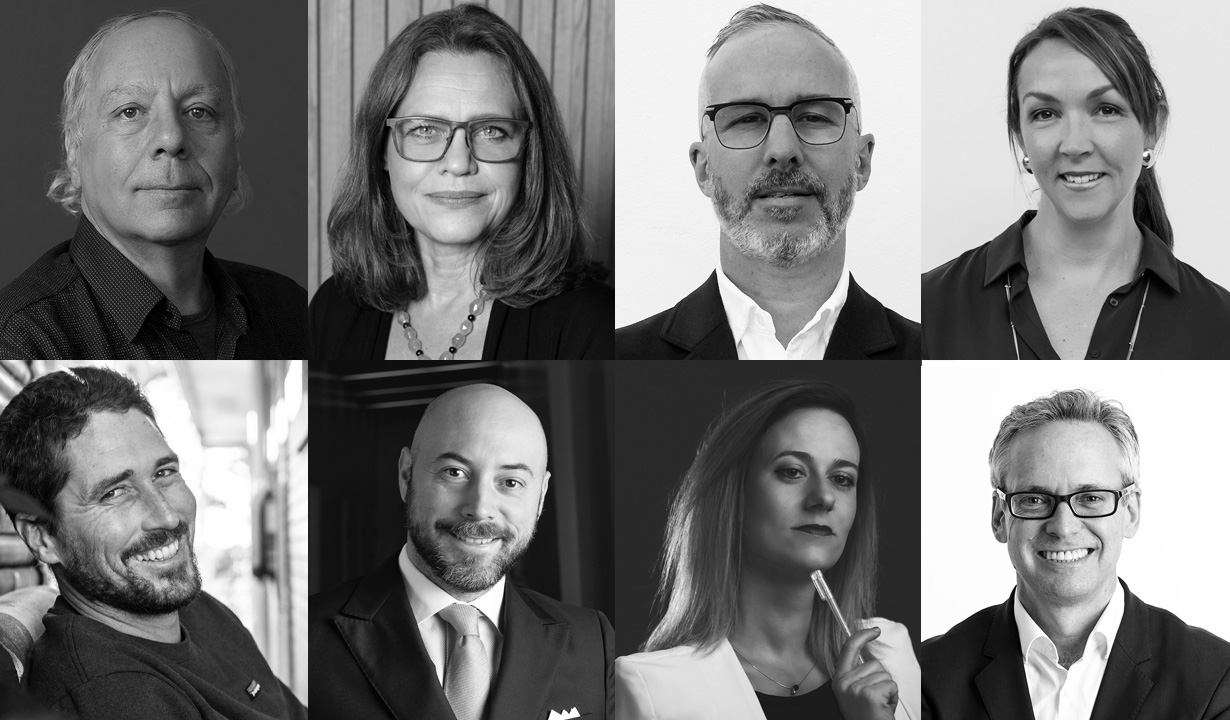 Good Design Australia is proud to announce the first slate of Jury members for the 2022 Australian Good Design Awards.  
The first 36 Jury Members consist of renowned design experts who have been selected based on their area of expertise and professional standing in the design industry and include leading experts from Industrial Design, Engineering Design, Architecture, Fashion, Digital and Communication Design, Service and Design Strategy, Design Research and Social Impact Design.
With more than 70 Australian and international experts taking part in the judging process, the multi-disciplinary Jury will evaluate entries across 11 Design Disciplines and 30 categories under three overarching design criteria: Good Design, Design Innovation and Design Impact.
Among this year's Jury in Product Design is Dr. Dan Formosa. Dan consults with companies and organisations worldwide on design and innovation and was a early proponent of design-for-all (a.k.a. Inclusive Design), he frequently lectures internationally on design, research and the future of design. He is the recipient of numerous design awards. Evolving his design practice he recently established ThinkActHuman, a name reflecting his goal of design for a better world. He also co-founded 4B Collective, a group focused on design and gender.
Also in the Product Design Jury is Laura Mimini, Managing Partner of d2p. Laura is an Award-winning Italian Industrial Designer who now lives and works in China.
"We have assembled some of the most respected names in the Australian and international design community for this year's Good Design Awards to cover the broad range of design disciplines and categories represented in the annual Awards," said Dr. Brandon Gien, CEO of Good Design Australia.
Dr. Gjoko Muratovski, who will be a Jury member for the Design Research Category is an award-winning designer, researcher and innovation consultant working with a wide range of universities, Fortune 500 companies, NGOs, and various governments from around the world.
Among many roles, Dr. Muratovski also served as a member of various thought-leading organisations such as the Forbes Councils, Stanford Institute for Innovation in Developing Economies, Oxford Digital Leaders Network, and the Yale Higher Education Leadership Summit. He is currently the Director of Digitals Futures at Deakin University.
"We've invested in bringing a world-class and diverse Jury to evaluate this year's submissions and I can't wait to take them through our Good Design Awards evaluation process to see which projects end up being recognised," said Dr. Gien.
Pernilla Johansson joins the Design Strategy and Service Design Jury and brings close to 30 years experience within the field of design. Swedish-born Pernilla joined Electrolux in 2008 in Asia Pacific after spending 13 years with Philips Design where she led a global network of 200 designers at Electrolux.
Confirmed for the Indigenous Design Award Jury is Dr. Tristan Schultz, a Gamilaraay man of both Aboriginal Australian and European Australian descendants and Founder and Co-Director of Relative Creative, a Jellurgal/ Burleigh Heads Gold Coast strategic design agency.
Joining the Architectural Jury is Professor Dan Hill, Director of Melbourne School of Design. A designer and urbanist, Dan's previous design leadership roles include the Swedish Government's innovation agency Vinnova in Stockholm, Arup in London and Sydney, Fabrica in Treviso, the Finnish Innovation Fund SITRA in Helsinki, and the UK's Future Cities Catapult and BBC in London.
Queensland Government Architect, Leah Lang will join the Architectural Design Jury again this year. Leah is an experienced Strategic Design Advisor and award-winning registered architect (FRAIA) and was recently appointed to the Queensland Government Architect role.
Also confirmed on the Architectural Design Panel is Ray Brown, CEO of Architectus and Steve Coster, Managing Director of Hassell.
The 2022 Judging will be conducted in three stages combining online and in-person sessions with winners announced at the 2022 Good Design Awards Ceremony on 16 September in Sydney.
Pictured (L to R, Top to Bottom): Dan Formoza, Pernilla Johansson, Prof. Dan Hill, Leah Lang, Dr. Tristan Schultz, Dr. Gjoko Muratovski, Laura Mimini, Ray Brown.