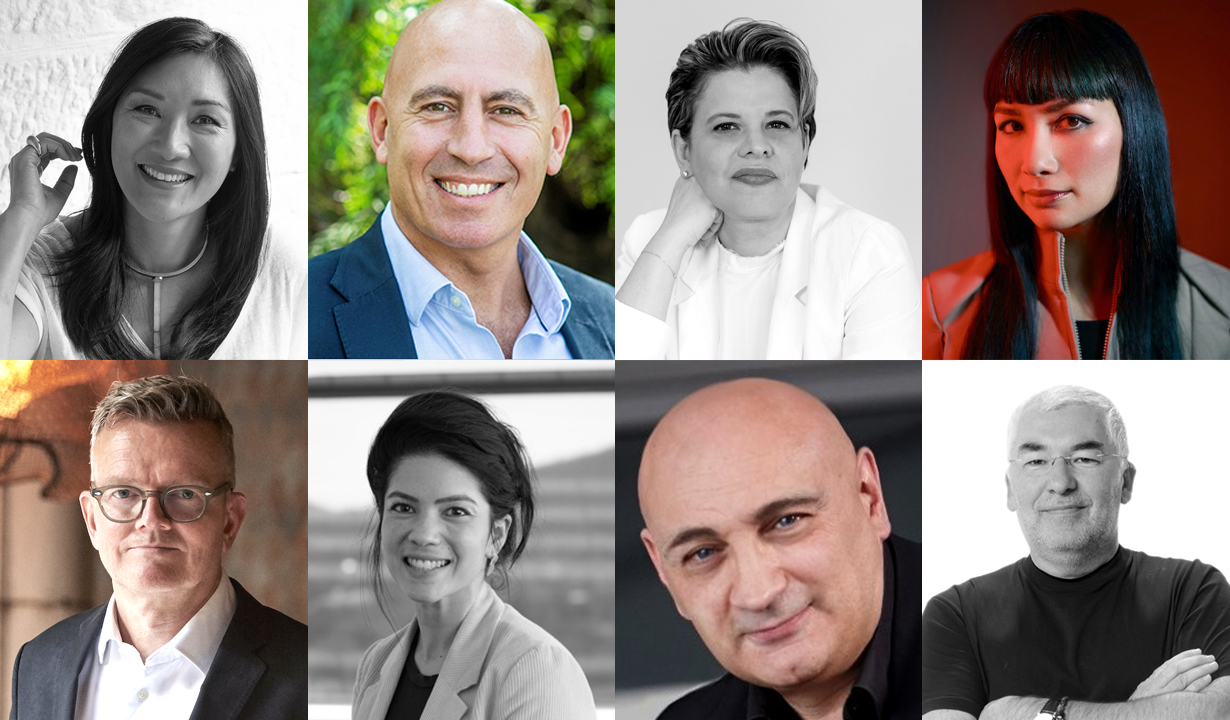 2021 JURY MEMBERS ANNOUNCED
Good Design Australia is proud to announce the Australian Good Design Awards Jury for 2021 with more than 70 Australian and international independent design, engineering and architecture experts taking part in the judging process.
The 2021 Jury consists of renowned design experts who have been meticulously selected based on their area of expertise and professional standing in the design industry and include leading experts from Industrial Design, Engineering Design, Architecture, Fashion, Digital and Communication Design, Service and Design Strategy, Design Research and Social Impact Design.
The multi-disciplinary Jury will evaluate entries across 12 design disciplines and 30 categories under three overarching design criteria including: Good Design, Design Innovation and Design Impact.
Among this year's Jury in Architectural Design is Tim Kobe, founder of the globally recognised strategic and experience design firm Eight Inc.
Eight Inc. is known for their interdisciplinary and holistic approach to design and have worked with some of the world's biggest companies including Apple, Virgin Atlantic Airways, Nike, Coke, Knoll and Citibank.
Joining the Product Design Jury is Gavin Ivester, former VP of Design at Bang & Olufsen. Gavin also held senior design positions at PUMA's Global Footwear Division and is known for designing the first-ever PowerBook at Apple. He headed Nike's Global Footwear Design Team and served as Gibson Guitar's Chief Creative Officer.
Mia Feasey, recipient of Good Design Australia's coveted Women in Design Award, will join the 2021 Women in Design Award Jury. Mia founded Siren Design in 2005 and has grown it into one of Australasia's leading interior design consultancies, having completed over A$1 billion worth of projects with studios in Sydney, Melbourne, Singapore and most recently, New York.
Siren's portfolio includes Google, Facebook, Uber and Atlassian and other global firms such as Visa, KPMG, PWC and Pfizer.
"We're proud to have gathered some of the most respected names in the industry for this year's Good Design Awards Jury across so many varied design disciplines and categories," said Dr. Brandon Gien, CEO of Good Design Australia.
"I'm always amazed at the high calibre of people on the Jury, their wealth of experience and the specific expertise they bring to the process and this year is no exception," said Dr. Gien.
Precinct Design Juror, Ludo Campbell-Reid is an internationally renowned City Planner, Urban Designer and keynote speaker with more than 28 years of public / private sector experience. Ludo is the newly appointed Director of City Design and Liveability at Wyndham City Council in Melbourne, currently the fastest-growing municipality in Victoria and 2nd fastest growing municipality in Australia.
Leila Naja Hibri will be evaluating projects in the Fashion Impact category. Leila is the CEO of the Australian Fashion Council (AFC) and has worked with organisations including the United Nations, Prada and Luxottica and was General Manager at Australian fashion accessories label, Helen Kaminski before joining the AFC as CEO.
Partner at US-based design firm Nonfiction, Phnam Bagley is a French Industrial Designer and Space Architect who specialises in designing hardware in audio, wearables, biotech and healthcare, luxury goods, transportation, sports and aerospace sectors. Phnam's work spans four continents and includes companies ranging from Fortune 500's to start-ups with a client list that includes Intel, Comcast, Facebook, Atari, Halo Neuroscience among others.
Phnam speaks internationally on the subject of "Design for a Better Future", covering stories of ground-breaking technologies, responsibility, design thinking and education.
"We've put so much effort into pulling together a world-class and diverse Jury that covers the broadest areas of design, engineering and architecture and we look forward to working with this incredible group of people as they evaluate the contenders for this year's Australian Good Design Awards," Dr. Gien went on to say.
Joining the Design Strategy and Service Design Jury Panels is Misha Kaur, the Assistant Commissioner for Design at the Australian Taxation Office (ATO). Misha is championing a shift towards a transdisciplinary approach that integrates systems-thinking, design and behavioural insights in order to more effectively support the ATO and government in understanding and responding to complex challenges.
Good Design Australia's Automotive and Transport Design Category will be judged by automotive design veteran, Richard Ferlazzo the former Design Director at GM Holden Design in Australia. Richard led a highly skilled creative team of 150 staff developing Production Design, Advanced Design and Concept Cars for GM's Global vehicle programs. Career highlights include involvement in many Holden vehicles such as the Commodore, Caprice and Monaro. Among other projects, he was responsible for the award-winning Holden EFIJY Concept Car and the final evolution of the Holden Lion corporate logo.
The 2021 Judging will be conducted in three main stages combining online and in-person sessions with winners announced at the 2021 Good Design Awards Ceremony on 17 September in Sydney.
Pictured (L to R, Top to Bottom): Mia Feasey, Siren Design; Ludo Campbell-Reid, Wyndham City Council; Leila Naja Hibri, Australian Fashion Council; Phnam Bagley, Nonfiction; Gavin Ivester, Bang & Olufsen; Misha Kaur, Australian Taxation Office; Richard Ferlazzo, Ferlazzo Design Consulting and Tim Kobe, Eight Inc.