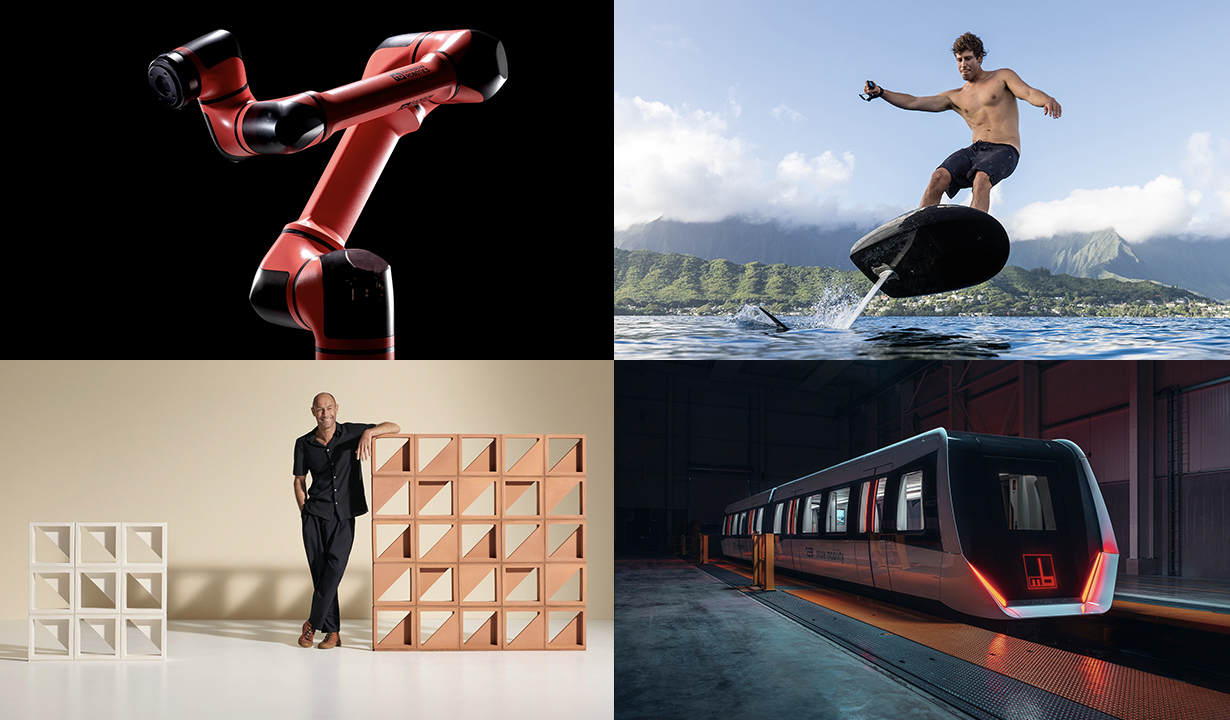 2021 AUSTRALIAN GOOD DESIGN AWARDS ENTRIES
Published on: 11 June 2021
Share
DESIGN FOR A BRIGHTER FUTURE
The 2021 Australian Good Design Awards attracted an incredible array of innovative design projects across 12 main design disciplines covering more than 35 categories.
Each year, the program brings together new and innovative design projects from around the world, celebrating the very best in all areas of design, architecture, engineering, fashion, communication, digital, research and social innovation. The next generation of designers and innovators are also represented through the Next Gen category.
"We are truly humbled by the high standard of design projects entered into this year's Awards. The quantity and quality of design work represented is truly outstanding and a positive indicator that our design community is flourishing, even during these challenging times," said Dr. Brandon Gien, CEO of Good Design Australia.
The record number of entries represents design projects across broad sectors and industries and cover everything from consumer electronics, domestic appliances, medical and scientific equipment right through to the design of systems and services, apps and websites, packaging, commercial and residential architecture, to new business models for the fashion sector, inspirational social impact projects for the NFP sector, high-end engineering design through to research design projects from the academic sector.
"After 25 years of running these Awards, I've never seen such a broad representation of innovative design come through. A quick look at some of these amazing entries reinforces the message that good design is not only good business, but it is also an essential ingredient to improve our overall quality of life and to make our world better, safer, and ultimately, more sustainable," said Dr. Gien.
The overarching theme for the 2021 Australian Good Design Awards is "DESIGN FOR A BRIGHTER FUTURE" with numerous projects showcasing innovative design solutions aimed at addressing some of the more complex challenges facing our world. Examples include a revolutionary cloud brightening machine, designed to help prevent coral bleaching on the Great Barrier Reef, a new dollar coin designed to encourage charitable donations, innovative compostable plastic cling wrap designed to help reduce our reliance on plastic food wrap, and a new ceiling fan that purifies the air and kills up to 99.9 percent of airborne pathogens.
"I am always in awe of the high level of design innovation that comes through these Awards. This year in particular, it is encouraging to see so many design solutions aimed at solving meaningful problems as we make the transition to a less carbon-intensive and circular economy – from electric cars and bikes, more sustainable packaging solutions, medical products and solutions aimed at helping address the ongoing impacts of Covid-19, to social impact projects aimed at helping to solve complex societal challenges – this year's entries are a great showcase of the problem-solving capacity of design ," Dr. Gien went on to say.
The Jury will convene in the coming weeks to evaluate these projects and decide which will go on to receive the coveted Australian Good Design Award accolade. Winners will be announced on the 17th of September at the annual Good Design Awards Ceremony in Sydney where the coveted Australian Good Design Award of the Year will also be announced as well as a host of industry awards and accolades.
STANDOUT 2021 ENTRIES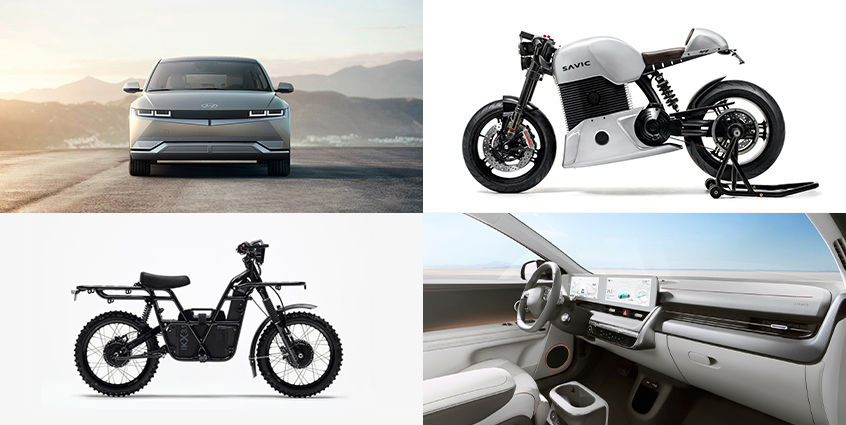 Pictured Left to Right, Top to Bottom: Hyundai IONIQ 5 is a futuristic family EV designed to redefine mobility through its advanced long-range, rapid recharge battery-electric powertrain. Savic C-Series Electric Motorcycle is Australia's first full-sized, high-performance electric motorcycle based on the classically beautiful café racers of the 1970s. UBCO's Intelligent EV Platform includes 2X2 Work and Adventure Bikes, portable power, and subscription software. Hyundai IONIQ 5 cleverly packaged and spacious cabin aims to dramatically advance the user experience of EVs.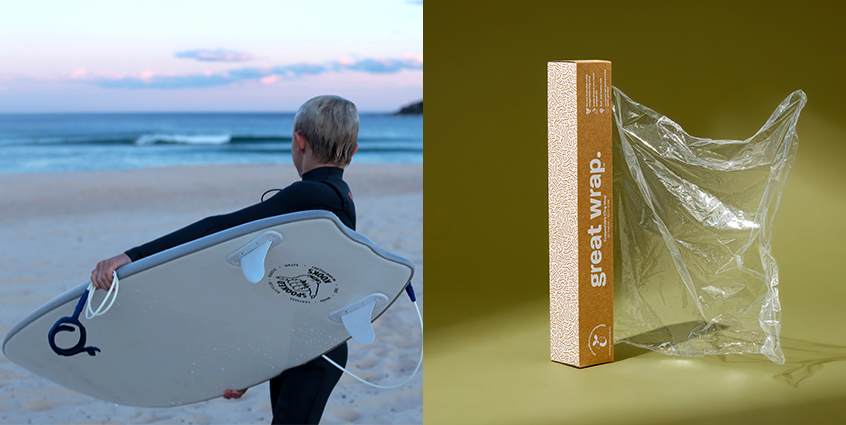 Pictured Left to Right: Spookedkooks is the world's first and only soft-top surfboard containing recycled post-consumer plastic waste. To date, they have used over 7 tonnes of recycled plastic waste to make all the component parts of their surfboards. The Great Wrap takes food waste and ferments it down into feedstock to make cling wrap and pallet wrap that is home compostable. With more than 150 000 tonnes of cling wrap going into Australian landfills each year, this innovative solution could be a game-changer for petroleum-based plastic wrapping.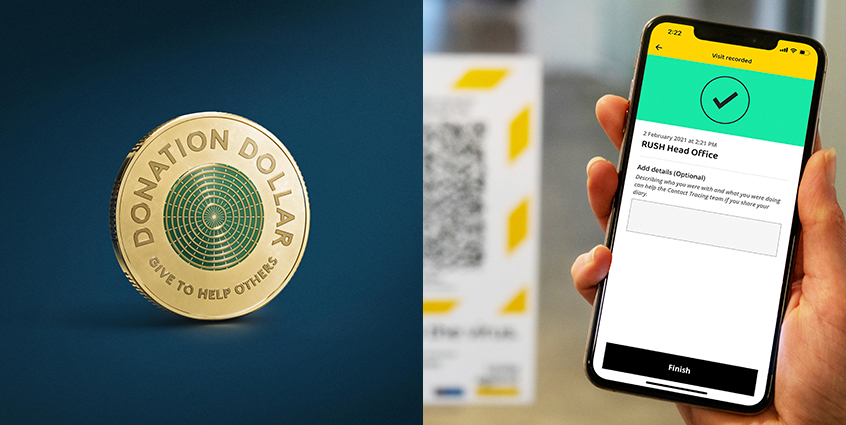 Pictured Left to Right: The Royal Australian Mint and Saatchi & Saatchi designed the world's first Donation Dollar. They co-designed a coin and campaign to promote greater charitable giving and transform the way people think and use cash for the greater good. NZ COVID Tracer App: As New Zealand entered The pandemic lockdown in 2020, the Ministry of Health partnered with RUSH on a solution to help contact tracers break the chain of COVID-19 transmission. The NZ COVID Tracer App and QR code generator were launched in six weeks to stop new clusters and ultimately save lives.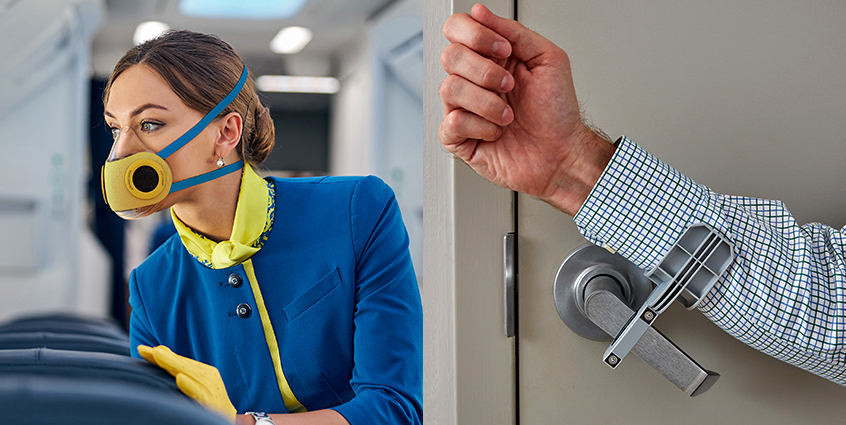 Pictured Left to Right: Active Mask is a re-usable face mask specifically designed for sustained protection and optimal comfort. Targeted at corporate and institutional clients, it is a device built on agility, best-practice health learnings and offers bespoke specifications to meet changing disease control standards. Safe Lever is a universal hands-free door opener designed to stop the spread of surface contact germs in commercial settings.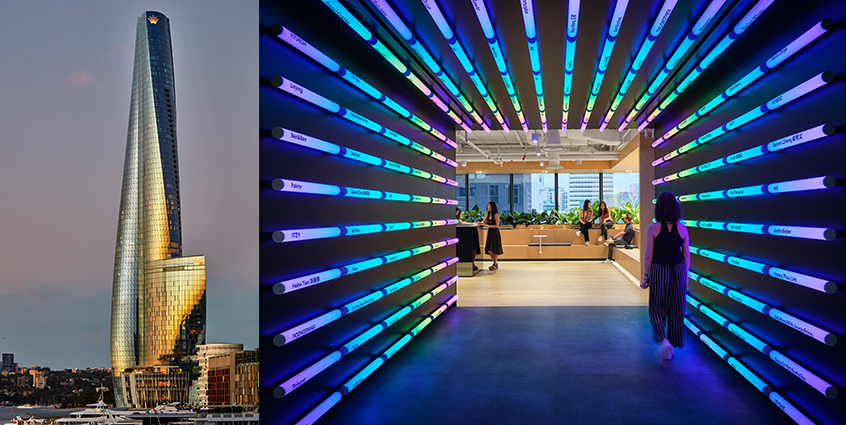 Pictured Left to Right: One Barangaroo creates a new world-class tourist offering with a landmark attraction on Sydney Harbour. Designed by Wilkinson Eyre Architects and Meyer Davis, the design was conceived as an inhabited sculpture with three interwoven petals that twist as they rise to form a high-end residential tower (Image: Crown Resorts). Spotify Singapore designed by M. Moser Associates addresses the exponential growth in the Asia Pacific region for Spotify. The workplace explores new ways of working while enhancing Spotify's identity, bringing together artists, creators and the wider creative community. (Image: Owen Raggett)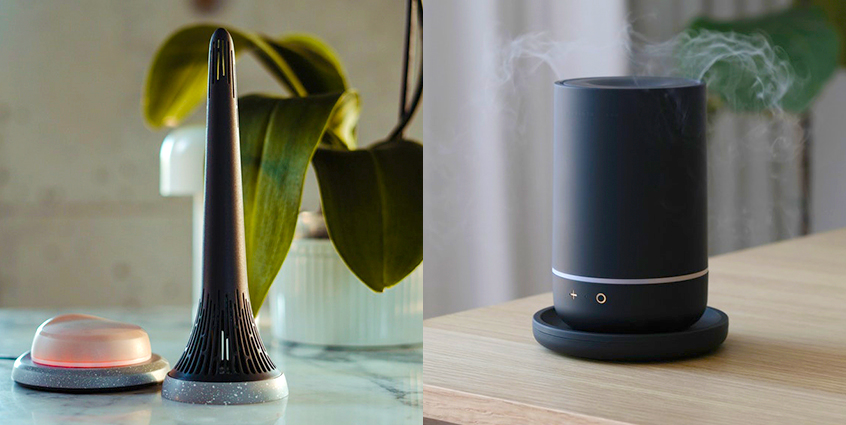 Pictured Left to Right: The Monty Smart Compost Monitor tracks your home compost data to your phone via an App-enabled management system. Easy-to-follow instructions about your compost is then delivered to your phone making it super easy to monitor the health of your compost and taking out the guesswork associated with home composting. The 360 Diffuser rethinks the way a diffuser disperses essential oils. By challenging the single-direction approach of most traditional diffusers, the design uses a three-sixty degree ring to disperse essential oils in a theatrical circular radius, increasing the reach and aroma of the product.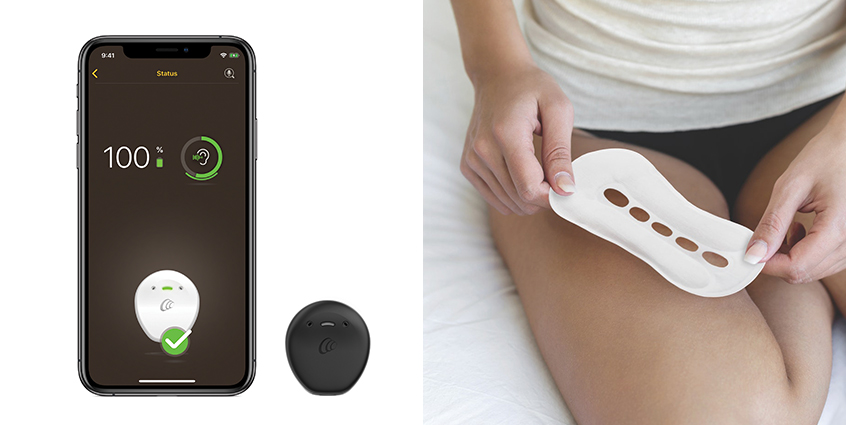 Pictured Left to Right: Designed for Cochlear implant recipients and their active lifestyles, the Cochlear™ Nucleus® Kanso® 2 Sound Processor is the latest off-the-ear cochlear implant sound processor, combining the latest smartphone connectivity features and proven hearing performance technology in a simple and durable all-in-one design. The MamaCool pad provides a safe, effective and convenient method of delivering cooling therapy to women experiencing perineal trauma post vaginal childbirth. The pad has been ergonomically designed to provide a hygienic and comfortable pain management solution that supports mothers in their postpartum recovery.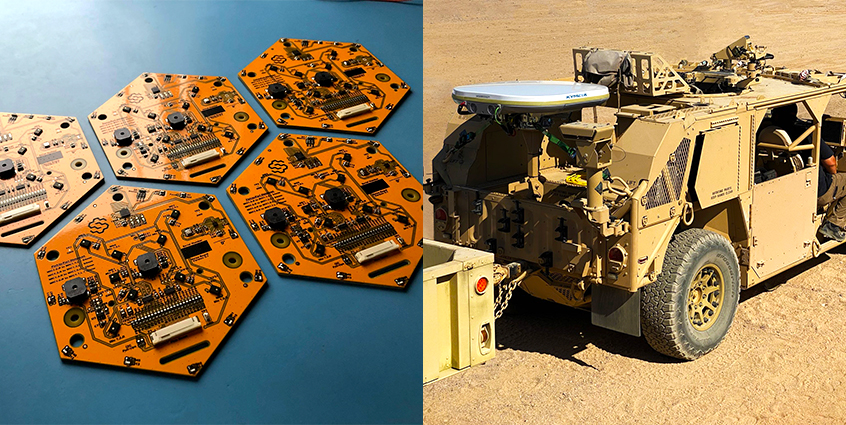 Pictured Left to Right: The SiteHive Hexanode is a new world-first environmental monitoring device for the construction industry. Combining digital sensors with industry innovations to provide a compact device that is easy to use and low cost, the Hexanode measures multiple environmental factors and allows people to better manage environmental impact. The Kymeta™ U8 electronically steered satellite antenna platform and Kymeta Connect™ is a unique offering that provides satellite and cellular hybrid connectivity for first responders, military, businesses, and anyone else that needs constant connectivity to do their jobs safely and effectively while on the go.
Top Image, Left to Right, Top to Bottom: RB Series Collaborative Robot designed by Tangerine Limited (UK) for Rainbow Robotics Inc.; Fliteboard ULTRA Fliteboard Pty Ltd, Katapult Design and Tekt Industries; Kite Breezed Block designed by Adam Goodrum for Brickworks Building Products; Urban Maglev Train – Transport System Bögl (TSB) designed by erfindergeist GmbH, Rorschacherberg, Switzerland for Max Bögl, Sengenthal, Germany.